iTunes Store experiencing problems, some people unable to download apps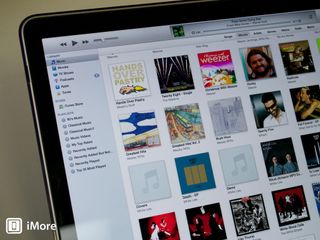 We've been getting reports from some people, in some parts of the world, unable to get to the iTunes Store or to download apps. As of now, Apple System Status (opens in new tab) is reporting problems with the iTunes Store, but not yet the App Store. Since they're connected, it's safe to assume the problem is pretty general.
If you're having trouble accessing iTunes Store or downloading apps, let us know where you are, when your trouble started, and when it starts working again!
Update: Apple is now reporting App Store, Mac App Store, iTunes Store, iBookstore, iTunes in the Cloud, iTunes Match, and Backup are all down, down, down.
Not much to do but wait and hope Apple gets their WebObjects all swept back in order quickly...
Update 2: Apple is reporting all services restored as of 10:54am PDT. Everything working for everyone again?
Get the best of iMore in in your inbox, every day!
Rene Ritchie is one of the most respected Apple analysts in the business, reaching a combined audience of over 40 million readers a month. His YouTube channel, Vector, has over 90 thousand subscribers and 14 million views and his podcasts, including Debug, have been downloaded over 20 million times. He also regularly co-hosts MacBreak Weekly for the TWiT network and co-hosted CES Live! and Talk Mobile. Based in Montreal, Rene is a former director of product marketing, web developer, and graphic designer. He's authored several books and appeared on numerous television and radio segments to discuss Apple and the technology industry. When not working, he likes to cook, grapple, and spend time with his friends and family.
At the moment, unfortunately it's down in Turkey as well :)

App Store down. iOS 7 beta 5. Texas Sent from the iMore App

App Store not working in Southeast Texas.

Hi until now i cannot download or update my apps from appstore. Can someone please help me?

México City. Since yesterday's night I haven't been able to download any app, either to my iPhone, iPad or iTunes, WiFi or cellular.

In app store apps not downloaded please help me

Cannot connect to iTunes store in Goose Creek, SC

Israel App store down as well ! Wifi and Cellular.

App Store. Miami. About the time when this was posted. :/ let's hope apple fixes this. I can only see my purchased ones. And updates. Every other page is blank. If I try downloading an app it won't download and tell me to enter my apple ID. Then it says it can't connect. I press retry , nothing. I've tried turning off wifi, reboot, rebooting my wifi.. Nothing at all. My friends aren't wake yet so .. I can't contact them to ask if it works.

I thought it was a problem with the Beta I just installed (iPhone 5, Beta 5) Despite all my apps being updated prior to the update - it started telling me I had over 52(!) updates - however whenever I tried to download an update, it just spun and spun and spun and then It kept asking me to put in my password, and now it just won't let me sign in at all. Is this a knock on effect or am I actually suffering a different problem?

I'm running Beta 5 as well, I guess you have another kind fo problem (besides the app store being down), try to do a clean install (if you have a registered UDID), this will fix any problem you have including overheating and battery drain, this will give you a serious boost on iOS 7 performance. IF you didn't register your UDID, you can downgrade to iOS 6 then upgrade to beta 5. By "clean install" it means restoring your iPhone WITHOUT using an iCloud or PC back up.

iTunes Store and App Store unfortunately down in Minneapolis, MN, USA. Can't download apps at all. :(

Belfast, UK. Only noticed about 30 mins ago. Getting to be a bit too frequent and Apple need to have a better update service.

down in Owensboro Kentucky!!!!!

Oh Yeh, same deal here in Ireland, With pretty much all my devices.

Its down in india right now

App Store is down in Chicago, Il.

down in Charleston SC for about 30 minutes. "Cannot connect to iTunes" after about a minute into 'installing'

Itunes store an AppStore down in Italy also. Couldn't login with my user.
Not a local problem or a connection problem other internet services are in good shape. You could check the status of the itunes store here:
https://www.imore.com/e?link=https2F2Fc2F4... bye

App Store down in the South

I'm down in southern Ontario Canada. App sore started acting up about 15 minutes ago for me. Sent from the iMore App

iTunes Store on Mac and iTunes Match for iPhone 5 not working and unable to connect and sync. Houston, TX began this morning around 9:00 AM for me.

Down in Lakewood, WA for at least the last 30 minutes.

I'm in West Sacramento, CA, I can open the App Store but whenever I try to download an app I get the "Cannot Connect to iTunes" message.....not happy right now :(. I am on my ipad if that makes any difference, though I doubt it

Same here in Manila, Philippines.

Bristol, England. Can't download apps for iPad retina, iPhone 5 or on desktop running windows 7. since 4pm

I'm having the same issue here in Philadelphia PA. I hope it gets fixed soon because I don't have wifi at home.

Same in Sweden Of course this happens on the day I get a new phone and need to download new apps -_- iPhone 5 and iPhone 4S both running iOS 6.1.4

I'm in Westport, Connecticut. Stopped working for me around 11:00 AM. iOS 7 Beta 5 - iPhone 4 and iPhone 5

UK. iTunes Match seems to be affected too.

my guess it is Eric Holder wanting to take over the want to know your business law. Eric holder wants to make it their business on everything you down load, upload etc.

http://benswann.com/eric-holder-demands-government-supervision-of-apples...

It's down out here on Mars as well. Sent from the iMore App

maybe u should come back to earth. LOL

Can't sign into iTunes account. Malaysia.

Mumbai, India.
Can't update or download.

Western Canada (Vancouver area) here, it's been out for the last little while, maybe 1-2 hours now. iTunes Store and iTunes Match are dead in the water. I'm just glad I'm not alone!

Cannot access my iTunes Match library either on my iPad 2 or my iPhone 4S. Los Angeles, CA

Can't sign in to the iTunes Store, App Store, or get to iCloud items on any devices. Can't access purchased movies/media or update any apps at this time. Started about an hour ago; in Matthews, NC. 2 x ATV 3 (iOS 5.3), iPad 4 (iOS 6.1.3), iPhone 5 (iOS 6.1.4), MBP 15" Retina (OS-X 10.8.4).

It's been down over an hour or so in Nevada.

Same here: can't sign in to iTunes Store or App Store on any device since at least 3hrs. I live in Belgium. (4S and iPad4: IOS 7 beta 5)

Can't connect to iTunes, here in Massachusetts also.

Down since 11:30ish AM in Graham, NC on all Win/iOS/OSX devices.

Hasn't worked for a few hours now. By Toronto Ontario

11:30am Silver City New Mexico Mac app store for 10.8.4 not working. I tunes not working either, but itunes is working on windows.

I received an email from Apple today saying there was a scheduled maintenance.
Just relax and let them do their thing.

It's working again for me in NC (Win/iOS/OSX) 13:45 EDT.

Update: I got an app to finally download but now won't connect. I guess this is going to be an on again off again thing.. In SC

Back up for me in Scotland 7pm

Seems to be fine here in NYC.

iTunes Match is still not connecting here in Houston.

Can't connect in the UK to iTunes or the App Store. Sent from the iMore App

My Apple TV isn't working properly either. I can access most content, except I can't view any purchased items from iTunes. -West Virginia, USA

Got fixed for a while...i cant get into itunes store or app store again!! damn!!! Factime is not working too!!

iTunes Match however in the UK not updating.

Was down here in Southern California until I "Reset Network Settings". All worked fine after that.

Seems to be working now... Well see

iPad mini - Reading ,United Kingdom .. It's not downloading any app , iTunes not opening at all some times

Not working here on East Coast, it was earlier for about 30 mins, but down again, its 5:45 EST

App Store down. iOS 7 beta 5. Kansas
Since's yesterday.... Bought a ringtone got charge for it,
But it hasn't download it....

Out since yesterday...Columbus, Ohio

The App Store is the only thing that was consistently down and still remains that way. I can browse it but can't download or update anything. I'm in New Haven, CT using an AT&T iphone 5. My girlfriend (who lives with me) is using the same beta on her T-Mobile iPhone 5 and the App Store works just fine.

Unable to download since Tuesday evening and we are still frustrated. My autistic son wants me to fix it now.

Hi the same here in morocco I can't download or update :(

Still down ios 7 beta 5 Indonesia Sent from the iMore App

Is it still down for anyone else. It's still down here (Green Bay, WI)

still not working here in rochester, ny. been unable to get past step 1 in itunes match for a week. tried all troubleshooting that i could find besides starting fresh in itunes. very frustrating.
anyone else?

Is it cause of ios7 no DID?

not working still in NJ. Any idea when it will be fixed?

Can't access App Store or iTunes at all on iPhone 5, I just get the loading symbol going around and around and eventually it says it can't connect.. Hope this gets fixed ASAP. I have tried a master reset on iPhone a couple of times, stopping any running apps. Turning iPhone off and restarting.

Not working in Belize...sigh.

I am from India and not able to download or update any app in my iphone 4s from App Store through Wifi connection or 3g Internet. Facing issue since the morning @ 10:00 today IST to till

iTunes Store down in Oklahoma. Won't let me do anything. Very dishearting!

Strangely, iTunes works on my iPad but not on my iPhone right now.

Can't connect in Chesterfield UK. Don't use iPad much so very annoying to not be able to use when I need it!

I was searching google for this issue and found this post. I restored my iPad 2 from iOS7 beta to ios 6.1.3. after doing so, only some of my apps came back.....the others are sitting there in "waiting" mode. Tried to download new apps to both my ipad and iPhone, and even on my mac all resulting in "can't connect to iTunes." I wouldn't think the issue would STILL be going on. Looks like i'll have to wait on Apple to fix the issue.

This issue happened when i started to play with the date menu. I take the actual date a few months back. And after that i couldn't use app store anymore. Still can't...

Downloaded ios7 and cant download any new apps on iphone 4s only apps i had before. "cant connect to itunes" helpppp San Antonio, TX

In the Atlanta area it goes on and off constantly one day it all works fine then the next day I can't update then the next or should I say today I can only view my updates and can't even search for a app

App Store not working ..in US CA

Down in Australia nsw for me, but my bf who is a block away can access it

(Gary Indiana)........ Since yesterday August 23,2013 I haven't been able to download any apps previously purchased, nor any new applications. When I went to check the problem to see what had happened, iTunes reported the problem as existing to a bill subscription. I'm kinda worried that something will happen to my credit card because its logged into the account. If you have any answers to this problem please notify me with a response to this post. Thank you

Buy a gem for my app ..paid for nothing what happen ?? I don't get it ...

App store and I tunes not working in my mini ipad which started this morning, cannot update and download applications. I'm from Manila, Philippines

I'm from Egypt. My iPad 3 has been freezing a lot, so I restored it and now I can't download any app.
They're always stuck at 'waiting' and then nothing happens.
I tried everything: restarting, signing out of the account and then signing back in, resetting...
I even restored it again a couple of times more. Nothing is working. Now, that I see it's a common problem I'm less freaked out about it, but I hope they fix it soon.

Update: Working well for me now.
Hope it's fixed all over.

Same happened with me.... Kindly post reviews if sorted

August 26, 2013.
Unable to download apps to my iPad from the App store (Montreal, Canada)
Is App store down... again ?

Happened to me when I was trying to update my apps and it came up. After 4:30. From New Zealand.

UK store in iTunes is not working for me.

I can purchase music from itunes, but I need to download it one by one. I cannot download a whole album. And also, I cannot buy on appstore but i can download free ones. Thank you.
-Philippines

I am not able to download apps on my iPhone 5 iOS 7 beta 6 from App Store , location India

Samee problem in Maharashtra

I'm experiencing problems with my apple App Store. I'm not able to download any apps. I have a IPhone 4. My location is Michigan!

Unable to upgrade aps or access store in Adelaide, South Australia for the last couple of days-
"the iTunes store is temporarily unavailable"

Unable to access ITunes Store as from yesterday in Auckland, New Zealand

Unable to update or download from the AppStore on ios 7 beta 6 in India.
iTunes is working fine

Unable to connect with iTunes and can't install apps. Orlando,Florida USA

Cannot connect to ITunes IPhone 5 UK

Europe, Poland. Problems with downloading items from AppStore. It starts downloading but than suddenly stops and the icon disappear...

I'm in Seattle and unable to access the app store - when I try, I get an error that says "Cannot Connect to App Store." I tried restarting and doing a hard boot with no success. The only thing that I am able to do with the App Store is update apps and download previously installed apps by going to Updates, then Purchased. But going to Featured or trying to do a search gives me the error message.

NY Citi apps store is downnnnn whats going on. I think we need to revive someone from his grave.

Itunea isnt workingfor me at the moment i tunes just crashes and the app store says cant connect to the app store when i go to search but everything else works fine

Netherlands, trying to download a new app. Just won't work. No error message. App Store doesn't come to the point where it asks for your Apple ID password. iOS7 on iPhone 4S.

Can't download from app store England, updated to iso7 for iPad today

Can't download certain apps from app store like Spotify and Youtube - others are working. They were on my iPod before the update.

My App Store is not working, you can click on it but when it opens nothing is happening it's like it has crash, in the uk

Itunes store currently not working on my 4s. Cannot get past the loading page. Please fix this soon. Thank you.
-Philippines

I seem to not be able to download free apps. It started when ios 7 was installed. The error message is can't be downloaded at this time.

I'm in Michigan and I can't connect to App Store. Started after updating to 7

Cant access ITunes store...Moss Point MS
Started after updated to 7.0

cant access iTunes store ... Grande prairie Alberta Canada
started after the update to ios 7

i can't update my apps. :(

I am in Australia. Can't update apps. I get the the message: The account is not valid for use in the US store. My account is for the Australian store.

Hey okay I lost my ipod touch a while ago, i tried downloading find my iphone on itunes. It was successfully downloaded, but the problem is it wont open! what do i do?

Unable to download free apps here in the Philippines. Help please. Thank you.

Ohio. Ever since I completed the ios7 update on my iPad, I can't connect to the App Store or iTunes. Talk about a pain in the butt. If I knew this was going to happen, I never would've updated. This is such a pain!!!

I can't buy anything in my App Store. And I bought the phone here in the US and I'm trying to use it in the US

I haven't been able to download anything from App Store since last week when I downloaded iso7.want to download please help :-(

I updated to ios7 a couple weeks ago, and then installed new software update to ios 7.2 last week. As of last night I was able to install apps and everything was fine, no issues to date on either ios 7 or ios 7.2...Until Today...Now I'm unable to install new apps or update any of my existing apps. After trying a few things such as a simple tun off/on reboot, a hard reset, plugging phone into laptop/iTunes. I'm still unable to update any apps, or add any new apps! Keep getting an error "cannot connect to iTunes" or I'll tap on the app to install, a spinning circle will appear and then it still does not allow me to update or install the app. My cellular data is in the on position, my wifi is working, etc.. etc... (nothing has changed on my setting since installing an app successfully last night). So I have no idea what the problem could possibly be. All I know is this crap is frustrating to me; esp with the price I pay for devices, phone service, etc. It is totally unacceptable. Going to apple store is a real hike for me too; so along with time factor, gas, etc. SO if I have to go to the Apple Store for something like this...I'm not gonna be happy.

Hi did u get your iPad sorted in the end,just put message up today as I'm having same problem that you had,was wondering if u got yours fixed & how ? Thanks Gina

Yes it's downloading fine now.i just kept trying and eventually it let me download having no problems now.hope you get yours sorted xxx

Thanks for replying,I will just keep trying then,my husbands works fine which is very odd,thanks Gina x

i have a Mac book pro version 10.6.8 and do not have ios7.
My itunes store isnt working here in Ireland. it just opens up to a blank screen.
if anyone has any details please email me.
And i have updated my iTunes.
Thank you

i have a Mac book pro version 10.6.8 and do not have ios7.
My itunes store isnt working here in Ireland. it just opens up to a blank screen.
if anyone has any details please reply.
And i have updated my iTunes.
Thank you

Hi I have I phone 5 Model-MD300SO/A software Version 7.0.2
I cant able to download any apps from apps store after updating my software.
Every time I download its asking before proceeding to accept terms and condition but when I am clicking on OK nothing is happening.....
Thanks

I tried going into my I Tubes store App today - it loads for one second and blinks closed. Can not open the app? Very frustrating.

Denmark, Odder. Can't download apps either. Reboot, new password doesn't work

i just got ios7 and I can't buy new apps in Los Angeles!

I cannot download Apps from the App Store on my iPad 2,Warwick,Warwickshire?,this has been going on for the past 3 days!!

My gf and I are in Anchorage AK and whenever she tries to open iTunes on her new 5S it stays open for a second then instantly closes! Super annoying! I have the exact same phone that we got on the same day and I'm not having any issues at all!!

huhuhu i cant access my account for 3wks already............. have 3 units..... i cant download anything....................... im from Quezon city and Antipolo Rizal, Philippines

This is still not working,trying to download but the circle just keeps spinning around and around,any suggestions to what I can do not being able to download apps is so frustrating??

App Store and iBooks still down. Raleigh NC

My iPad is not loading iTunes and app store there just comes a Circe spinning and than a blank page i also resorted my iPad but nothing seemed to work can any one plz answer this question plz ?

I have not been able to update or download apps on my iPhone 4S or my ipad 2 for probably over a month now. I get an error message saying that the app cannot be downloaded at this time, try again later, I always select the option to retry, but to no avail. My hubby has the same issue with his new ipad and iPhone 5 (all on ios7). Extremely frustrating.
I am in South Africa.

App store is down in USA Massachusetts right now, started for me yesterday.

ITunes-apps will not download on my IPad since about a month ago. What's going on ?? nsujdb@bellsouth.net

It's done in the UK too (Wales)

Its happening to me too & am fr singapore. This sucks big time! I cant even download a simple app! Is there gonna be a faster solution? Reading the comments, this have been going on since aug! Shizzz

I'm fr malaysia... Unable to download from app store or itunes since yesterday

Still getting the 'Unable to Purchase' message in Northeast Utah.

I had Facebook it says it needed an update . I click update now I can't get Facebook on my iPhone I'm
Pissed!!! It says not available to download at this time ! WTH?? This is Louisiana !! Fix this !!!!!

Yep got the same thing here in wisconsin

I had the update and unable to download crap too fix it now im pissed

Apple iPhone 4S, latest update.
It says for me it's unable to download Facebook in Pennsylvania on November 9th.
Pleaseeee fix it!!

Cannot update Facebook app. in Varna Bulgaria, Iphone 4s please fix it. :)

I cannot update facebook app - ipad2. Just updated to ios 7.0.3. In Atlanta GA. Don't know if the update to ios 7 has anything to do with it, but I'm about done with Apple crap.

it doesnt work in Croatia aswell :(((

Haven't been able to download apps or music for 3 months now. Even free apps won't download or music I have enough for and purchase.
And it's still going on. It sucks...I've taken every suggestion people gave me and none of it works.

Down in Oklahoma, Tulsa. This really sucks for gamers.

U.S.A Pennsylvania, south western / central. Please fix it. I need my music and apps :'(

I had my iPod for Christmas last year. But today, I try to reconnect my iPod but my login is
no good since I had it. My password was good but it's not. I'm trying to send an email about
giving me an ID number, but my answer isn't cooperative. I have no ID number to log back in.
Whatever the problems are, it needed to get operative again like ASAP.

Rwanda, East Africa, can't download many apps from apple store

India ,Hi ! until now i cannot download or update my apps from appstore. Can someone please help me to solve this problem.

Brownsville,United States
I've been having a problem with downloading and updating my apps for a couple of days

Philippines, having a problem downloading apps on apple store. can you please help me with this problem. i have one more complain about updating IOS 7.1.1 it keep telling me software update unavailable.

I am trying to download an app that is for free today only
It is hooked on phonics classroom reg. 49.99. It says in the desp free for today May 6th only. Can someone help?
Thanks,

I bought my iphone 6 in Bangkok, and sales person opened an icloud account for me so i could install programms from appstore. She saved my finger print as well. I installed messengers by my finger print and when i wanted install again it says enter password for icloud but no fingerprint. I entered my password but it gives incorect. I duno what to do (((

My App Store won't let me download anything . How do I fix?

This has been happening for a few hours now ant help me ? Won't let download nothing!

I purchased music dl pro app In my iPhone 4.now when I bought I phone 5 this app did not sync in my phone .infact it is no longer visible in my purchased apps

Myrtle Bch sc podcast and apps won't complete downloads

Unable to update and download from AppStore in Pakistan

Helo frendz mobail film dwnlod nh krta ha mobail name x touch sky pro jab dwnlod PR lagaon to Wi fi mangata ha 3g PR nh hota ha plz help me

I'm in the U.S. and no matter what I've tried it's still telling me I'm using the Turkish store. I can't even search for games or update stuff!

Unable to download or search new Apps from the Apps store. I'm in England.

Located in Kentucky: unable to download free apps or even upload the ones that are already down loaded and on my cloud. It says that the payment method could not be verified. All apps that I have ever downloaded or will download are the free apps. Not matter which payment method that is updated or changed to, it says the same thing and will not download. This has been occurring for the past 4 days atleast. Please help with the situation!! Thank you- Jan
Thank you for signing up to iMore. You will receive a verification email shortly.
There was a problem. Please refresh the page and try again.