Iwata's Blue Ocean Strategy prevented the Nintendo Switch from sinking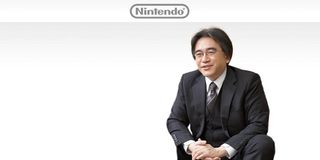 (Image credit: Nintendo)
While other companies focus on making their video games more and more realistic, Nintendo wants its games to be more fun, while reaching as wide an audience as possible. But will that keep the Nintendo Switch afloat in the big blue ocean of games?
Iwata and his strategy
Satoru Iwata, the late former president and CEO of Nintendo, often held interviews with game developers and industry employees in a series that he called "Iwata Asks". In the book "Ask Iwata: Words of Wisdom from Satoru Iwata, Nintendo's Legendary CEO," a collection of excerpts from these interviews were compiled and translated to give insight into how Iwata approached video games, a subject he was very passionate about.
In "Ask Iwata: Words of Wisdom," Iwata recounts time spent with predecessor Hiroshi Yamauchi, who told him, "If Nintendo tries to fight, it's gonna lose. Don't waste your energy on fighting." Iwata attributes that statement to the creation of the "Blue Ocean Strategy," where the company dedicated itself to creating an environment that reached a wide audience of traditional gamers and non-gamers alike. Yamauchi inspired Iwata to cultivate an environment of innovation, advising him to not "do anything that's been done before." Iwata took this wisdom and went on to work with his fellow employees like Shigeru Miyamoto on the Nintendo DS and Wii consoles, using the touch screen interface and motion controls to open the doors of gaming to people who may have never thought to pick up a controller.
Chapter five of "Ask Iwata: Words of Wisdom" revolves around "The Games Iwata Strives to Make," giving insight into the Nintendo DS and Wii era and how Iwata sought to develop the Blue Ocean Strategy. It was quite inspiring to see him discuss the seemingly minute details he took into account when conceptualizing the Wii, such as how the new wave of flat-screen televisions would give people more room to move around their living room, and how Nintendo could design the Wii and its games to be integrated into everyday life in the same way as televisions were. Iwata also discussed whether the company should implement a feature that enabled the automatic saving of data and shutdown of the console after one hour to appease mothers who may worry about their children playing games for too long. The feature was later re-worked into the "Play Activity" playtime counter we know of today to encourage transparency and honesty between children and parents.
Considerations for how the Wii would seamlessly integrate into family life without becoming an intrusion for parents to resent worked themselves right into the name of the Wii controller itself, with Iwata insistent on calling the controller a "remote." He wanted to give users the feeling of having something easily available to pick up and go, in the same way, they would treat a television remote. However, Iwata also rejected the notion that gamers should be separated into "light" and "core" users, insisting that everyone starts their gaming journey as a light user. Instead, he viewed all potential customers equally and encouraged game developers to do the same.
Blue Ocean or Grey Puddle?
Well, how did the Blue Ocean Strategy turn out for the Nintendo DS and the Nintendo Wii? It turns out that many of the best-selling titles on both systems appealed to people who fit the stereotypical idea of what "gamers" are and those who previously didn't give video games much attention. Six of the best-selling Nintendo Wii games were from the "Wii" series, such as Wii Sports and Wii Fit. While most best-selling titles on the Nintendo DS were Pokémon games, Nintendogs was the second-best-selling game on the platform, and both Brain Age titles made it onto the fourth and sixth spots.
Source: Nintendo, Statista
Countless stories circulate on the internet about how people's parents and even grandparents found joy in playing games like Brain Age and Nintendogs. These games were part of a series of games called the "Touch! Generations" series, a group of games released on the Nintendo DS and Nintendo Wii that had limited button inputs, mostly relying on the touch screen of the DS or the motion controls of the Wii. Other Touch! Generations games include Wii Fit, 100 Classic Books, Art Academy, Big Brain Academy, and Personal Trainer: Walking.
The main driving force behind the Blue Ocean Strategy was not to isolate those familiar with games but to change how video games were perceived in society by including people who never thought they'd be able to enjoy video games. And it worked. The Blue Ocean Strategy showed me that as a girl, I could play games, too. With my Nintendo DS and copy of Nintendogs, I was introduced to Nintendo games, later moving on to more traditional titles.
Will the Nintendo Switch stay afloat?
The Nintendo Switch is in the fifth year of what is expected to be an approximately seven- to nine-year lifecycle, as Nintendo of America President Doug Bowser stated that the Switch had entered the midpoint of its life cycle over halfway into its fourth year. With that in mind, it is important to note that the Switch has already sold over 89 million units according to the August 2021 financial report. This is over 6.5 times what the Nintendo Wii U sold and just under 13 million units shy of what the Nintendo Wii managed to sell in its seven-year life cycle.
As for specific "Blue Ocean" games that appeal to both people who play games regularly and the average grandma who fell in love with Wii bowling, the Switch hasn't had too many. Ring Fit Adventure, an RPG whose progression is centered around completing physical exercise, has comfortably taken the spot of the tenth-best-selling game on the Switch as of June 2021, with 11.26 million copies sold. The other titles on the top-ten list of Nintendo Switch games are largely Mario games and "core" titles like Pokémon, Zelda, and a relatively new IP, Splatoon 2.
It seems that the Switch is mirroring the trajectory of the Nintendo DS more than the Wii, with predominantly "core" titles bringing it this far. However, it is worth mentioning that the games on the Nintendo Switch are more accessible and less threatening for newcomers than games offered on other platforms like PlayStation and Xbox. This shows the high quality of games on the Switch and that Nintendo just may have succeeded in changing attitudes towards video games with the work Nintendo put into making games for everyone on the Wii.
With two to four years remaining, will the Switch surpass the Wii in hardware sales? I think it just might. Nintendo announced that Animal Crossing: New Horizons accounted for over 40% of their software sales in their last fiscal year. Think about it — just under half of every game sold in that financial year was Animal Crossing. The game was great and appealed to many fans with its relaxed nature, pushing hardware sales immensely.
Wii Sports notwithstanding, the great library of games on the Nintendo Switch are keeping up with those on their best-selling home console. The second-best-selling title on the Wii, Mario Kart Wii, sold 37.38 million copies worldwide — a figure that the best-selling title on the Switch, Mario Kart 8 Deluxe, has almost caught up to after selling 37.08 million copies, despite being a port of a Wii U title originally released in 2014 and the Nintendo Switch life cycle only being a little more than halfway over. The Switch is matching the Wii sales pound for pound and is showing no signs of stopping. In "Ask Iwata: Words of Wisdom," Satoru Iwata is quoted as saying, "The Nintendo of today is nothing short of a miracle." With the way that the Switch has managed to help the company bounce back after the horrendous 13.56 million units that the Wii U sold, prompting Iwata to take responsibility for the commercial failure and take a 50% pay cut to avoid laying off any employees, it's hard to disagree.
Games are what sell consoles, and Nintendo has quite a few anticipated system sellers on the horizon. From Splatoon 3, whose predecessor has already sold 12.45 million copies on the Switch, to the upcoming Metroid Prime 4 which, despite some development hiccups, is still slated to release on the system, Nintendo has the potential to provide gamers with even more amazing titles. Even competitors like the Steam Deck won't threaten the Nintendo Switch.
With system sellers set to release in the coming years, the Nintendo Switch shows no sign of slowing down. If it surpasses the Wii in hardware sales, it'll take the top spot for best-selling Nintendo home console and set the record for the best-selling hybrid console. Come to think of it, I can't imagine a future past the Nintendo Switch — it's amazing as it is.
Do you think the Nintendo Switch will outsell the Wii? What do you think Nintendo's next console will look like? Let us know in the comments!
Master your iPhone in minutes
iMore offers spot-on advice and guidance from our team of experts, with decades of Apple device experience to lean on. Learn more with iMore!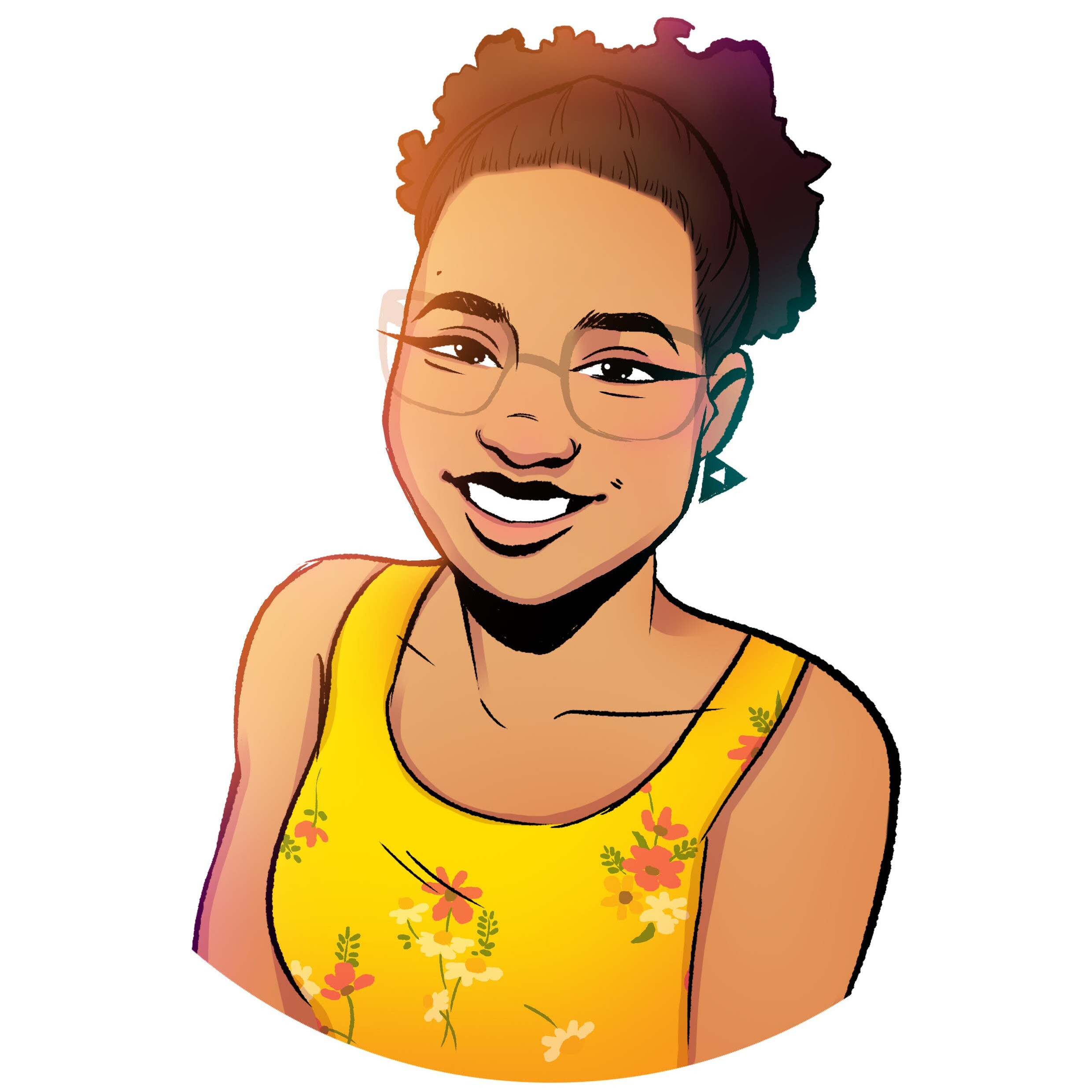 Nadine is a freelance writer for iMore with a specialty in all things Nintendo, often working on news, guides, reviews, and editorials. She's been a huge Nintendo fan ever since she got to pet her very own Nintendog, and enjoys looking at Nintendo's place in the video game industry. Writing is her passion, but she mostly does it so that she can pay off her ever-growing debt to Tom Nook. Her favorite genres are simulation games, rhythm games, visual novels, and platformers. You can find her at @stopthenadness on Twitter, where she'll more than likely be reposting cute Animal Crossing content.