Judge dismisses lawsuit accusing Apple of blocking texts to Android phones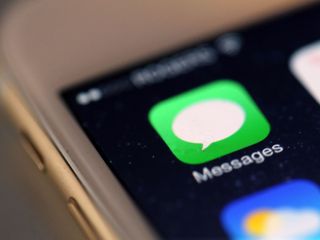 A lawsuit against Apple over iMessage and the Messages app has been dismissed. The suit alleged that Apple's previous issues with iMessage, which saw text messages undelivered when someone switched to an Android phone without turning off iMessage first, constituted a violation of the Federal Wiretap Act.
Apple requested the dismissal after finding out that two of the plaintiffs still owned their iPhones until after the lawsuit had been filed, according to Business Insider:
For those of you looking to switch from iPhone to another platform, you can quickly and easily de-activate iMessage on your iPhone before removing your SIM card. You can also use Apple's web tool.
Source: Business Insider
Joseph Keller is the former Editor in Chief of iMore. An Apple user for almost 20 years, he spends his time learning the ins and outs of iOS and macOS, always finding ways of getting the most out of his iPhone, iPad, Apple Watch, and Mac.
If these plaintiffs are having a tough time with iMessages, wait until they get a load of android! Sent from the iMore App

Actually its imessage thats a hot proprietary mess. Android uses standards. Android also allows user the option of using their brain and making their own decision.

Yes by having to jump through hoops to do tasks that should be very simple :) Sent from the iMore App

Was it until last year you guys had to make 3 clicks into settings just to turn on wifi? Isnt it apple users that have to manually turn off imessage for it to work? Still cant select default apps? Still cant access file system? Still cant simply plug in a usb cable and transfer files? Please.

Why would anyone ever want a usb plug? No thanks!
Much prefer transferring with the lightning cable. :) Sent from the iMore App

A cable nonetheless. Posted via the iMore App for Android

Apples entire ecosystem is a sea of proprietary hoop filled nonsense. You absolutely cant do anything without the master hoop called iTunes. Dont forget all your proprietary hardware.

What hoop is that? I dont have itunes, have not used it at all with anything on my phone.
And i probably didnt use iphone when all those hoops like wifi switches took 3 clicks. All i know is i just switched from android a year or so ago and wow things are easier :) Sent from the iMore App

I don't have a problem with all of this Google is worse with its 2 step verification which relies on that stupid authenticator app that tells me "please set up the 2 step verification on your computer" which I already have its so complicated compared to Apple's 2 step verification which is much easier than Google's and is better too. I like Android but I love Apple, iPhone and iOS. Posted via the iMore App

Good point. Nothing is good nor bad but thinking makes it so hamlet actually this seems to apply to Android as we think more and use less preprogrammed latticework with our phones although I have many apple products I am very satisfied with the one plus android and the CM lollipop operating system

Android the OS uses standards sure, but android phones do not. Each android phone manufacturer forces a huge payload of "proprietary messes" integrated into the stock Android that cannot be deactivated, even through rooting, without bricking your phone. And you do have the option of not using iMessages on any Apple device. It's easy to turn on and off. If they can't do that, android phones will give them a harder time with their increased complexity. Sent from the iMore App

You mean with the plain and easy to use text message app that comes with any android phone. And you don't have to sign in or out of it to use it either. Posted via the iMore App for Android

Didn't even know there was such a thing as the Federal Wiretap Act, and it's been around since the 60s!!
Thank you for signing up to iMore. You will receive a verification email shortly.
There was a problem. Please refresh the page and try again.