Leanna's most used iPhone and iPad accessories of 2011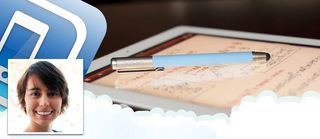 Like Chris Oldroyd, my most used iPhone and iPad accessories consists of a very short list. There are only have a few that I regularly used during the past year. Most of what I used was for device protection and power supply, with the exception of one accessory that enhanced my iPad experience for specific scenarios.
I'm a minimalist at heart, and the Smart Cover is such a fantastic case, if you can even call it that, for those who want their iPad 2 as naked as possible. I won't bore you with facts about the Smart Cover you already know, but would like to point out that if you want a little more protection, there are many other cases, like the Incipio Smart feather Ultralight Hard Shell Case that make a great companion with the Smart Cover.
OtterBox Reflex Series for iPhone and iPad
Unfortunately, being the mother of a toddler means it's time to put my minimalist desires aside and settle for protective cases for my iPhone and iPad. I came to this realization after my daughter ripped off my Smart Cover and pushed my iPad face down across the hardwood floor resulting in a massive scratch. I immediately turned to OtterBox due to their reputation for designing high quality protective cases.
Again, I like to have as little bulk as possible, so I opted out of the Defender Series, and picked up the Reflex Series for both my iPhone and iPad. This series is designed after the crumble zone of car. In addition to not being too bulky, this case easily slides on and off which was extremely appealing to me. I often times take off my case to take photos for iMore and it was important to me to have a case that wouldn't be a 20 minute adventure to take on and off.
$29.95 - iMore iPhone Accessory Store link
$44.95 - iMore iPad Accessory Store link
As a math teacher, I find myself writing notes to email to my students all the time. Using my finger was not an option in my book, so I went on the search for the perfect stylus and settled on the Bamboo. My favorite thing about this stylus is how it actually has some weight to it making it feel more like a real pen.
In addition to writing out solutions to math problems, I also use the Bamboo to have my photography clients sign contracts - each and every one of them have been impressed.
Qmadix USB Mobile Charging Kit
It's no secret that one can deplete their iPhone's battery in matter of hours, so I make sure I have power with me everywhere I go, including the car. Plugging my iPhone into the Qmadix USB Mobile Charging Kit is something that has become as automatic as putting on my seatbelt and starting the car.
I've had cars with lighters in strange, tight places, but the design of Qmadix USB Mobile Charging Kit has always worked great because the usb cable plugs into the top of the charger instead of at the end. The other feature I like about the Qmadix USB Mobile Charging Kit is that the USB cable is not permanently attached to the charger. This allows me to use any cable I wish, or steal this one from the car if I run into a situation where I need to.
$19.95 - iMore Accessory Store link
Get the best of iMore in in your inbox, every day!
Former app and photography editor at iMore, Leanna has since moved on to other endeavors. Mother, wife, mathamagician, even though she no longer writes for iMore you can still follow her on Twitter @llofte.
Is it just me, or does that charging kit look like a...... oh, never mind.

Lol. Girl must like devices that multitask.

I like the short list. My only question . . . Which apps do you use for writing out emails and math solutions to send to your students, and have your clients sign your contracts?

My favorite handwriting app is Noteshelf, but I'll be posting a list of all the best ones soon. I use Easy Release for contracts.

I recommend either Notability or Notes+. Notes+ has a shade more features including optional handwriting recognition since their latest update.

i hear that quite a few teachers use our "MailShot Pro" app to send email to their students. You can create a single contact in your address book that sends email to a whole class from pretty much any app on your device, just like the feature was built in. It also let's you forward to a group, including all attachments, which no other app does.
Its at http://itunes.apple.com/us/app/mailshot-pro-group-email-done/id445996226... if you'd like to take a look.
Peter
solubleapps.com
Full Dislosure, I am the developer of this app

Do you feel the stylos is 'gliding' nicely over the Ipad surface?
I have tried one before and it didn't 'glide' ... maybe it is because I don't use a protective sheet to cover my Ipad surface.
Are you using a protective sheet?
(Love this post, thank you.) :)

It glides just perfectly, and no, I do not have a screen protector on my iPad.

Not gonna lie Leanna is so right....plugging my iPhone in when buckling my seatbelt is my go to. I also have it plugged in at work as well. I stream music all day while being on the phone. And my phone would be dead really fast.

By far the best stylus for iPad is the Adonit Jot Pro. It doesn't use a giant rubber tip, plus it has a built in magnet so you can attach it to your iPad while not in use.

I just got a Cosmonaut, from the people who make the Glif. it glides smoothly, but it is (intentionally) very very chunky inded

Thank you for the shout-out to the OtterBox Reflex series. OtterBox has this (somewhat unfair) reputation as a "utiliatarian", bulky, or even downright ugly case option. Yet all anyone ever mentions are the Defender and Commuter models. The profile of the reflex case is really no bigger than the Apple bumper, but it seems to offer far more protection. It comes in several colors, including all black. Fortunately, I haven't "tested" it out by dropping my phone yet, but part of that is due to the fact that it's a very easy case to grip. There's also just enough rubber on the backing to provide grip, but not so much as to stop it from sliding out of your pocket. My wife and I got different colors of this case after researching online, and I haven't seen one yet at ANY price that I would trade it for (it's only about $20 on Amazon and other sources). Highly recommended.

Mine has been tested plenty of times by my daughter :)

I like the smart cover and I use a stylus in class with noteshelf.

Notes Shelf looks very interesting, and I have not tried it out yet, but I really must say I have LOVED using Notes Plus for taking notes in Math class. It's had almost all the features of Notes Shelf since the iPad 2 was released, and has just added some REALLY interesting features that everyone should check out on their website. Just to name a few: convert handwriting to text after the fact (and back to handwriting if you want!); import pdf's; split screen view for notes on one side and then on the other you can have the imported pdf or website; ability to import and integrate your photos in the notes, or ones from the webpage half; and more (I'm going to have so much fun lol) Peers are ALWAYS asking what program I'm using (and that's the old version) and what stylus I prefer.
I also must say after trying many styluses that for SMOOTH handwriting the Bamboo Stylus is by far the best because of the weight, nib size, and cheap replaceable nibs. The other more inventive non-nib styluses tend to be overly pinpoint and the iPad detection has a hard time keeping up so even the iPad 2 slows down when writing fast with a lot of picking it the point up (printing vs cursive.) Those styluses are best for accuracy with drawing, not so much for fast handwriting (also tested in multiple note taking apps.)

Let me get this straight.1-I use up my data allocation2-I can get the current episodes free3-Though my cable costs 2xs as much I get 10 the programming channels plus on-demand (back episodesno charge for the channel I already get)for $10 a month!!!Sounds too high to me

Adding multiple audio versions in terms of languages and voices

I'd remove the glass, clean it, and then replace the adhesive strips with new ones.

Christina,Back then gold was actually currency (IE. $20, $10, $5 gold coins). Today it is not and not in wide circulation as it was in the 1930s. The rest of my points were stated in the post. Thank you for weighing in.Greg

We are a gaggle of volunteers and starting a new scheme in our community. Your website provided us with helpful information to work on. You've performed a formidable process and our whole community shall be grateful to you.
Thank you for signing up to iMore. You will receive a verification email shortly.
There was a problem. Please refresh the page and try again.