Looking back: The 2009 WWDC keynote - iPhone OS 3.0, iPhone 3GS, Snow Leopard and MacBook refresh!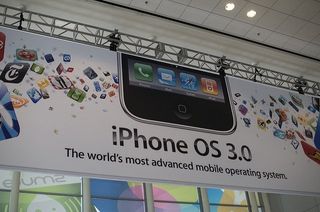 Continuing our series of look backs on previous WWDC events, today is the turn of the 2009 keynote. 12 months on from the launch of the iPhone 3G, we got a first look at the refreshed model, the 3GS. The packed presentation also gave us a first look at iPhone OS 3.0, a TomTom demonstration and a refresh to the MacBook lineup along with the unveiling of OS X 10.6 Snow Leopard.
The iPhone 3GS may have been visually pretty identical to its predecessor, but the changes were plenty underneath. Bumped internals, a better camera with video recording and voice control.
Alongside the iPhone 3GS was the announcement of the next generation of the iPhone OS, version 3.0. This brought with it MMS and copy and paste, two highly missed features that made such a difference. There were some pretty impressive app demos, including from satellite navigation company TomTom.
The Mac wasn't left out either. OS X 10.6 Snow Leopard was promised to be quicker and leaner to install - taking up 6GB less than OS X 10.5. Along with Safari 4, Snow Leopard was described as an iterative update, and was the first version of OS X to solely run on Intel hardware. It was also priced at just $29 and set to release around the same time as Microsoft's Windows 7.
So, that's 2009. Sit back and relax, and share with us your own personal highlights from WWDC 2009 in the comments below!
Get the best of iMore in in your inbox, every day!
Thank you for signing up to iMore. You will receive a verification email shortly.
There was a problem. Please refresh the page and try again.