I built a custom mechanical keyboard for Mac and you should too!
A unique typing experience like no other.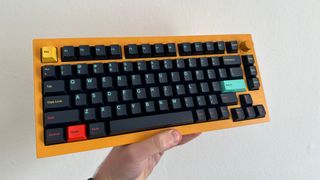 (Image credit: John-Anthony Disotto)
When my trusty Keychron K2 fell victim to my Matcha Latte from Starbucks, I knew it was time to look at purchasing a new keyboard for my desk. I purchased the Keychron in 2020 and it was a trusty keyboard that got the job done with very few bells and whistles – a great out of box experience that works for someone who just wants a keyboard.
My attempt to salvage my first-ever mechanical keyboard failed miserably, as the green tea-filled switches were soldered onto the board. As such, it was time to look for a new sidekick.
As a Mac user, my experience with keyboards has been tame, to say the least. I've used Apple's own Magic Keyboard, at one point paying over the odds to have it in black, and I've always thought that if it wasn't wireless then I wasn't interested — which is one of the main reasons I ended up with the Keychron K2 in the first place.
Any time I stumbled across mechanical keyboard videos online, I always felt a little overwhelmed at the vast amount of choice and information available. This time, however, that first experience with a mechanical keyboard has led me to understand that nothing comes close to mechanical switches as a daily tool that improves my experience at work.
I've now built my first custom mechanical keyboard, a Keychron Q1, and it's innately satisfying to use my personalized device to get the most from my Mac. As a tech journalist, a tech enthusiast, and a sucker for the good ol' days, I'm here to tell you why you should delve into the world of mechanical keyboards too.
What is a mechanical keyboard?
When I first stumbled across mechanical keyboards a few years ago, I was intrigued by the return of those retro keyboards my Dad would use on our home computer growing up. The world of technology had gone down the route of thinning everything possible and Apple's ecosystem meant that as a Mac user, you get used to buying whatever Apple has on offer to go with your new computer.
A mechanical keyboard is so much more than your dad's old 1990s input device, it's a keyboard that uses mechanical switches so that every keypress triggers an individual switch. I like to think of a mechanical keyboard as the keyboard equivalent to listening to vinyl records, they're an ode to the past, yet increasingly at the cutting edge of technology.
A personal computing experience like no other
What makes a mechanical keyboard so special is the personal feedback that you choose to create the exact experience you want to have. From the way each key feels to the feedback from each switch, the experience is completely personal. When I set out to pick the parts for my new keyboard, I did loads of research to find something attainable (mechanical keyboards can be hard to source, although this is getting much better), something that would improve my work where I type a lot and something that fit my style.
Luckily for new hobbyists, the mechanical keyboard community is incredibly welcoming. I've spent lots of time on Discord asking questions and receiving friendly and in-depth answers, not always the case when starting something new. The mechanical keyboard YouTube scene is also unbelievably addictive. Most videos showcase a typing test that seems to throw me into a trance, although my girlfriend is probably sick of falling asleep to the sound of mechanical switches.
Your keyboard, your way
So what exactly is a custom mechanical keyboard? Unlike my old Keychron K2, the idea behind customizing your keyboard is at the heart of the mechanical keyboard experience. Each keyboard can have your own choice of components, from the look and feel of the case, to the quality of your keycaps and artisanal keys made to make your board distinctly yours.
I chose a Keychron Q1 as the starting point for my keyboard as there were overwhelmingly positive reviews for beginners and Keychron is readily available, unlike more premium options which are usually Group Buys (Kickstarter campaigns etc). As a huge fan of the color yellow, the Q1 V2 made total sense and was a great starting point for my journey.
I also researched modifications that would improve the Keychron Q1 such as using tape on the internal board to improve the noise. Combined with switches and keycaps, I brought together a custom typing experience throughout a fun-filled weekend. There's a more in-depth explanation of this process in my How-To guide for beginners by a beginner.
My custom keyboard
I'm only just getting started with my keyboard, but my initial impressions have left me with a satisfaction that few purchases ever leave. I wanted a typing experience that didn't sound obnoxious and was pleasing to hear nine hours a day. The Keychron Q1 V2 with a customizable knob is a very premium product that has become the centerpiece on my desk. Crafted from aluminum, the keyboard weighs over 3lbs and it looks and feels like a proper piece of industrial kit.
I combined the keyboard with Gateron Milky Yellow switches that give my typing experience a linear feel with a sound that keyboard enthusiasts would call "thocky". I also opted for premium GMK keycaps in the Metropolis colorway that balance teal and navy colors against my bright yellow aluminum case and the discrete RGB lighting below them.
As a whole the keyboard fits my exact needs, it feels unique to me and looks absolutely gorgeous. The typing experience is the best I've ever tried and as the main input device for my Mac, it has vastly enhanced the time spent at my desk.
Take the leap
If you are the kind of person that loves to personalize and feel a close bond to your technology then a mechanical keyboard could be the best money you ever spend. I never thought that I would want to immerse myself in finding a typing sensation that improves every minute spent at my desk and that I'd specifically want a cable because it looks cool. We've become accustomed to a world of tech where modernizing and simplifying access is key, but mechanical keyboards go in the opposite direction making the process just as fun and rewarding as the end product.
Building a mechanical keyboard is a journey, and it's definitely not for everyone. But, if you have any interest in getting a new keyboard and want a new hobby, I really can't recommend the world of mechanicals enough. Whether you're a gamer, a writer, a programmer, or a student there's a switch and a mechanical keyboard for your needs and your budget alike. Don't be turned off by putting in the work because ultimately by doing so you end up with a personalized tool that will be unrivalled in your tech setup and you'll wonder why you didn't buy one sooner.
Master your iPhone in minutes
iMore offers spot-on advice and guidance from our team of experts, with decades of Apple device experience to lean on. Learn more with iMore!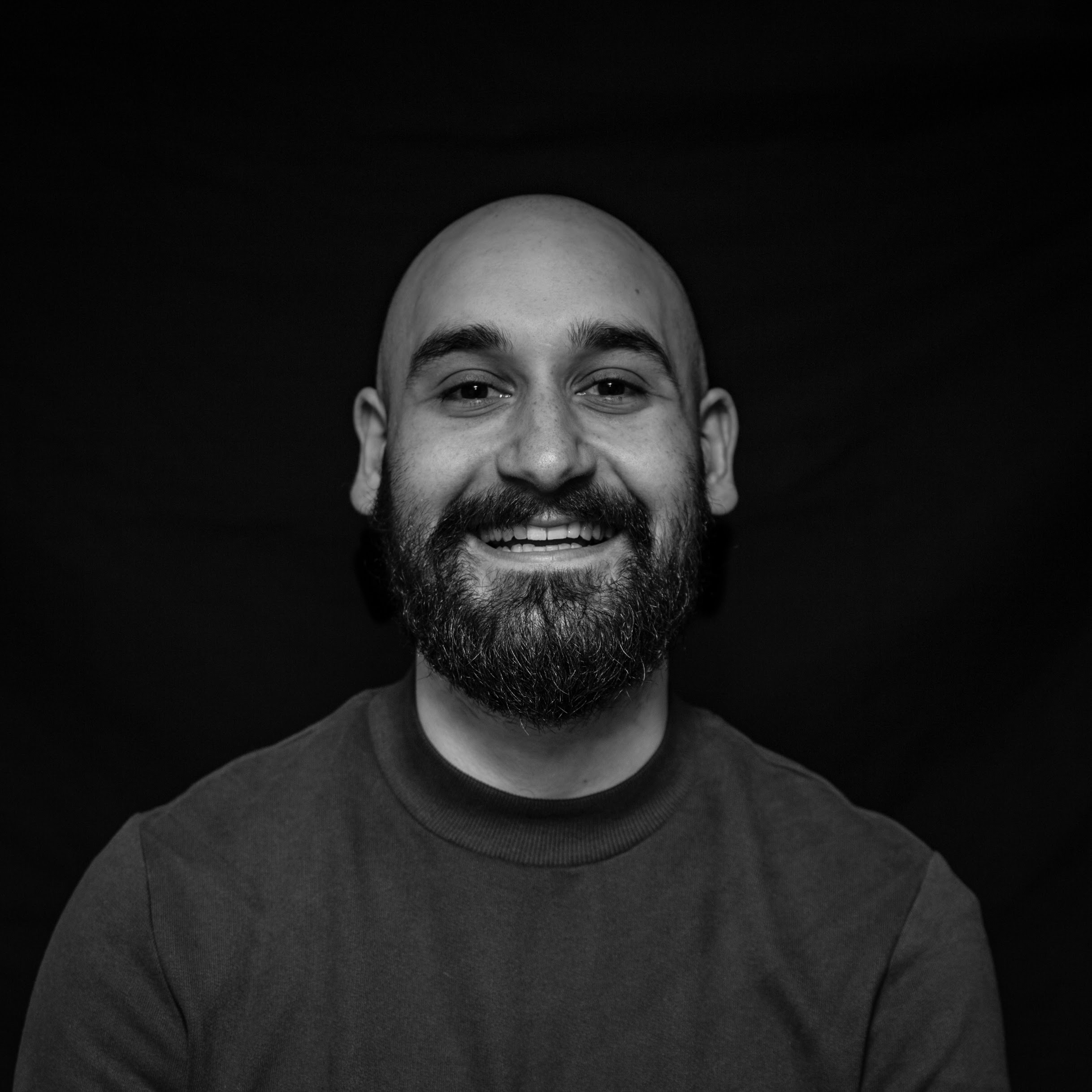 John-Anthony Disotto is the How To Editor of iMore, ensuring you can get the most from your Apple products and helping fix things when your technology isn't behaving itself.

Living in Scotland, where he worked for Apple as a technician focused on iOS and iPhone repairs at the Genius Bar, John-Anthony has used the Apple ecosystem for over a decade and prides himself in his ability to complete his Apple Watch activity rings.

John-Anthony has previously worked in editorial for collectable TCG websites and graduated from The University of Strathclyde where he won the Scottish Student Journalism Award for Website of the Year as Editor-in-Chief of his university paper. He is also an avid film geek, having previously written film reviews and received the Edinburgh International Film Festival Student Critics award in 2019.

John-Anthony also loves to tinker with other non-Apple technology and enjoys playing around with game emulation and Linux on his Steam Deck.
In his spare time, John-Anthony can be found watching any sport under the sun from football to darts, taking the term "Lego house" far too literally as he runs out of space to display any more plastic bricks, or chilling on the couch with his French Bulldog, Kermit.