The Logitech Pebble Keys 2 K380S is a decent travel keyboard and outclasses most of its portable rivals. But as a daily driver, there are better options out there.
Pros
+

Comfortable typing feel

+

Compact and lightweight for travel

+

Can connect to three different devices
Cons
-

Low typing angle that can't be adjusted

-

Circular keys are hard to find without looking

-

No backlighting
You can always trust iMore. Our team of Apple experts have years of experience testing all kinds of tech and gadgets, so you can be sure our recommendations and criticisms are accurate and helpful. Find out more about how we test.
If you're looking for Apple-like quality without paying Apple-like prices, Logitech's products are often a good choice. The company's new keyboard – the Pebble Keys 2 K380S – is a compact affair with many of the careful touches you'd expect from Logitech. But is it enough to make it worth your cash?
Logitech Pebble Keys 2 K380S: Price and availability
The Logitech Pebble Keys 2 K380S starts at $39.99/£44.99 (prices vary based on the layout you choose). It's available directly from Logitech or from third-party retailers.
Logitech Pebble Keys 2 K380S: What I love
Like most Logitech keyboards, the typing feel on the Pebble Keys 2 K380S is very good. The keys are comfortable and springy while remaining quiet in use (apart from the space bar, which is noticeably louder).
At the top are three buttons for connecting to different devices, and doing so is quick and easy. While this is far from a unique feature, it's still nice to have.
Next to the device-switching buttons is a standard row of function keys. These come into their own when you open up Logitech's Options+ companion app, which can assign new actions on a per-app basis. You can set up shortcuts for any installed app, and it even includes Steam games in the list of compatible apps (although there are no game-specific options, so the utility of adding games here is very limited).
Still, there is an impressive list of available controls, from changing the input menu or maximizing a window to moving to the next browser tab or even the mysterious "do nothing." Like with the Logitech Pebble Mouse 2 M350S mouse, there's the ability to create Smart Actions, which are multi-step shortcuts that can be assigned to a key. Set up a few of these and your keyboard becomes a quick action control centre.
Elsewhere, it's clear that Logitech's keyboard is designed for travel, and its compact shape, reasonable weight, and impressive battery life (it's powered by two AAA batteries, which last ages) make it good for working on the go. At the same time, it doesn't feel flimsy thanks to its sturdy plastic frame. Logitech has managed to retain a feeling of quality that's often missing from portable keyboards.
Logitech Pebble Keys 2 K380S: What I don't love
Logitech has opted to use circular keys instead of the more traditional square variety, and this isn't great for touch typists. The circular shape makes each key smaller than you may be used to, so mistakes weren't infrequent in my testing.
I use a mechanical keyboard in day-to-day use, and it's far easier to position my fingers in the right place without looking down thanks to its chunky keys. Sure, these days I struggle for a while on pretty much all low-profile keyboards, but Logitech's choice of circular keys exacerbates the problem because there's just that much less for your fingers to land on.
The arrow keys are also absolutely tiny – even more so than those on Apple's Magic Keyboard, which at least uses full-size left and right keys. These were probably the keys I had the most trouble with, and they were a real pain.
I also wasn't enamored by the keyboard's low angle. This would be forgivable if you could adjust it, but you can't, meaning you're stuck with propping it up using a book if the angle is too shallow for you. There's no backlighting either, so you might struggle to find the right keys in dim lighting.
Logitech Pebble Keys 2 K380S: Competition
Apple's Magic Keyboard is the most obvious rival to Logitech's device, offering a fairly similar typing feel and compact size. Apple uses standard square keys and also offers a Magic Keyboard with Touch ID, but charges far more for the privilege. Even the base Magic Keyboard is double the price of Logitech's offering, while the Touch ID variety costs $100 more. Unless you're desperate for Touch ID, the Logitech Pebble Keys 2 K380S could be the better choice.
Another alternative that's designed more for the professional is MX keys for Mac, also from Logitech. It's less rounded and fun, but it's got some excellent low-profile keys.
Logitech Pebble Keys 2 K380S: Should you buy it?
You should buy this if…
You want a well-made keyboard for your travels
You're looking for keys that stay quiet
You need a keyboard that can connect to multiple devices
You shouldn't buy this if…
You don't like circular keys
You want to be able to adjust your typing angle
You need backlighting
Logitech Pebble Keys 2 K380S: Verdict
The Logitech Pebble Keys 2 K380S is a decent travel keyboard and outclasses most of its portable rivals. But as a daily driver, there are better options out there. It's a well-made keyboard with good connectivity, but circular keys and the awkward typing angle let it down, especially if you don't need the portability.
---
Bottom line: Logitech's keyboard will be a happy camper on your travels, but don't expect it to work wonders back at home.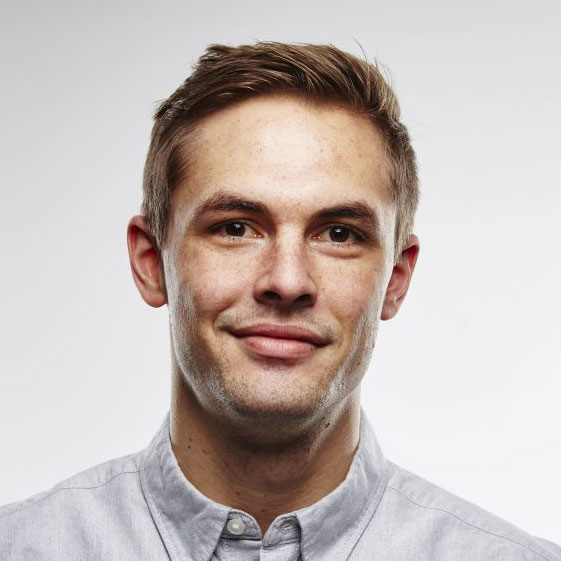 Alex Blake has been messing around with Apple tech ever since he caved to the pressure and bought an iPhone 3G "just to see what all the fuss was about." He's spent the subsequent 15 years prattling on about Apple and has somehow managed to do so professionally. Don't ask him how.