The best way to play Zelda: Tears of the Kingdom is on a MacBook Pro in 4K
There was no gloom in playing this in 1440p.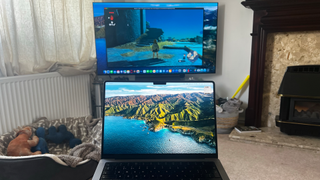 (Image credit: iMore)
Since Legend of Zelda: Tears of the Kingdom arrived at my door on May 12, I've not stopped playing it. It's a rare sequel that not only builds on what came before, but further redefines the open-world genre for this gaming generation.
But when you play a game as good as this, you want to play it in the best way possible. And that may no longer be on a Nintendo Switch.
Yes, I want it to still be a portable adventure. But I also want more control over the type of pad I use, and, for me, for this game in particular, I want higher framerates at a resolution that takes advantage of my LG C2 OLED 4K TV.
But with Nintendo Switch, everything still outputs to a maximum 1080p resolution when docked to a TV — and worse when in portable mode. So when I heard you could not only run Tears of the Kingdom on a Mac, but at a higher resolution, I had to try it out, just to scratch that curious itch I've always had. And the results are amazing.
Going to Hyrule in high-res
Emulation is a somewhat murky topic. On one hand, it's a fantastic way for game preservation for older titles that are impossible to play on modern consoles, unlocking features not possible on original hardware. But on the other hand, it can enable piracy, a method that we strongly disagree with.
Nintendo Switch emulation falls somewhere in the middle. Switch games are not difficult to get hold of — it's a still-active console generation, and shops everywhere sell its games and hardware. But its hardware pales in comparison to its current-gen competitors, and emulators can unlock far greater performance by virtue of the super-powered hardware they can run on.
When it comes to Switch emulators, you can play a game at a much higher resolution than originally intended, all the while at a smooth framerate, and with some games, with mods that can replace textures that could be a challenge to run at a consistent framerate on original Switch hardware.
The emulator RyuJinx offers exactly this. After some setting up, you can play some of your owned Switch games on a Mac and ramp the resolution from 720p and 1080p to a 1440p 2K, or even a 2160p 4K resolution.
There are ways you can legally dump your game to your Mac or other device, which is what I did for this test.
In under an hour, I went from discovering Ryujinx to going to the Sky Island in 4K on my MacBook Pro, paired with my 8BitDo Pro 2 controller.
Results may vary depending on the Mac you use, but for my experience, I used:
1TB SSD
16GB Memory
A 120Hz with ProMotion display at 3024 x 1984 resolution
If you line this up with the Switch, it's no comparison. Getting 15FPS at a 3840 x 2160 was achievable, but at 2560x1440 it ran fine. But with the Switch, there would be dips of 15 FPS regardless, due to its aging hardware.
In short, it was glorious. This test of mine resulted in playing Tears of the Kingdom in 4K, but I thought I'd go one step further.
Making the most of my 4K TV
For a game like Tears of the Kingdom, it deserves to be played on a big TV rather than in the Switch's handheld mode. Granted, playing it in bed or on the train is quite different compared to playing Zelda: Links Awakening on my original Game Boy back in 1995 with its dim monochromatic screen, but I really wanted to push my MacBook Pro to see how well this could really run.
I did this in two ways. I first hooked up my Mac to the TV with an HDMI cable, and after some rejigging with the resolution, I had the TV showing macOS in a native 4K resolution. All I had to do was drag over Tears of the Kingdom running in RyuJinx, and there I was, on Sky Island, in full 4K again, but on the LG C2.
However, there was an even simpler way that I use now and again when I'm in the living room, and that's AirPlay. I can extend my Mac's display by just going to Control Center > Screen Mirroring, and my desktop and applications are sent to the TV over my Wi-Fi connection.
I was surprised by the low latency here. Playing Zelda in this way felt just the same as connecting the Mac to the TV through HDMI, but it did cause a strain on my internet connection.
Regardless, I was playing Zelda: Tears of the Kingdom in 4K, at a playable speed on my 4K TV, and it was incredible. The world popped out even more with its bright colors and the sprawling landscape of Hyrule. This especially hit me as Link dived through the skies and entered various shrines to collect the Ultrahand and Fuse powerup — with the emulation (or my Mac settings, perhaps) upping the color saturation just a tad.
However, I have to stress that it wasn't a matter of loading up the game on my Mac and away I went in Hyrule. I had to restart RyuJinx multiple times for it to detect certain files and the game itself to load, and then it was a half hour of going to Settings > Graphics to make sure everything ran smoothly. VSync was a particular bugbear, which lines up the game's framerate with the monitor you're using. But as this MacBook Pro runs at 120HZ with ProMotion enabled, the emulator was getting confused as to what framerate to run the game at.
Eventually, I just disabled it - but this was just one example of trial and error of running the game at full speed here.
Alas, after trying this out for an evening, it was time to go back to the Switch to continue my adventure there. But it left me wanting more.
The case for a Switch Pro
Nintendo never follows tradition, and that's one of the things I've always liked about the company. It believes in the fun of the game — that directs their work, not just the technology around them.
It's mainly why we've not seen a new Switch model taking advantage of 4K, 120FPS, HDR and everything else that a PlayStation 5 or Xbox Series X offers. That and the fact that Nintendo's transforming hardware remains a unique and popular selling point in and of itself.
I have the book, Iwata Asks, which features plenty of interviews with Nintendo's ex-CEO, Satoru Iwata, before his untimely passing in 2015. It's where I noticed a great quote relevant to this. "If you maintain the status quo, you wind up fighting for survival, and gradually your fan base disappears. That's the one direction I'm always trying to avoid."
But, there comes a time when it gets silly. Being able to justify the lack of these features as they become more common in more devices is increasingly difficult. You begin to wonder if Nintendo is still feeling the effects of COVID-19 and how the industry had to delay hundreds of projects due to illness and working from home, which has resulted in a 'Switch Pro' being delayed further.
4K is something that's now very common in 2023. You can buy a TV that has this resolution for under $500 easily, so for a gaming console to not have that when paired with a TV, feels overdue. It doesn't hamper the experience of Tears of the Kingdom, but when you have a game as good as this, you want it to run and show at its very best. The current Switch hardware simply doesn't do that.
After playing Zelda in 4K in my test, it only made me want a Switch that can do this even more, and once Nintendo eventually does announce this, I'll gladly go back to Hyrule and play the whole game again in 4K, without having to jump through the emulation hoops.
Master your iPhone in minutes
iMore offers spot-on advice and guidance from our team of experts, with decades of Apple device experience to lean on. Learn more with iMore!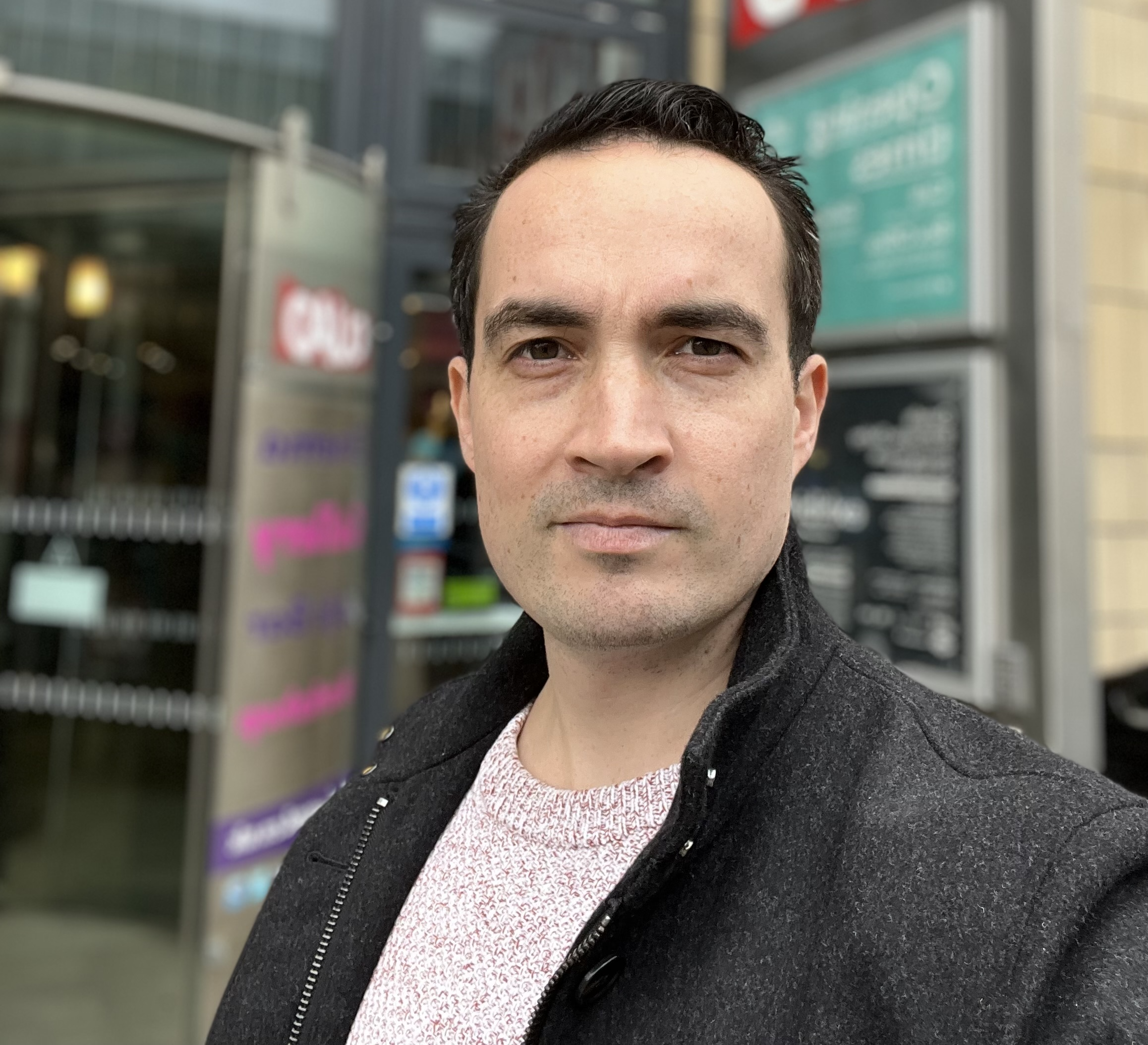 Daryl is iMore's Features Editor, overseeing long-form and in-depth articles and op-eds. Daryl loves using his experience as both a journalist and Apple fan to tell stories about Apple's products and its community, from the apps we use everyday to the products that have been long forgotten in the Cupertino archives.
Previously Software & Downloads Writer at TechRadar, and Deputy Editor at StealthOptional, he's also written a book, 'The Making of Tomb Raider', which tells the story of the beginnings of Lara Croft and the series' early development. He's also written for many other publications including WIRED, MacFormat, Bloody Disgusting, VGC, GamesRadar, Nintendo Life, VRV Blog, The Loop Magazine, SUPER JUMP, Gizmodo, Film Stories, TopTenReviews, Miketendo64 and Daily Star.