New MacBook Air 2023 (13-inch): Everything you need to know
Apple's MacBook Air could be about to get even more powerful while remaining compact.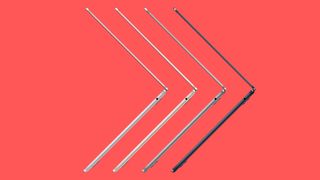 (Image credit: Future/ iMore)
If the latest reports are to be believed, the MacBook Air 13-inch may be about to get another revamp, almost a year since its complete overhaul in 2022.
The MacBook Air will likely get a fresh new form factor with a 15-inch display, but that's not to say the 13-inch version is being left in the cold. Instead, rumors suggest it'll get a fresh processor which will blow past the current M2 version.
With WWDC 2023 confirmed to start on June 5 this year, it could make sense for Apple to announce a new MacBook Air, as the redesigned model was announced at WWDC 2022.
Given how impressive the last 13-inch MacBook Air was, we've got high hopes, and while there's always room for a bigger display, you can't go wrong with a compact laptop with a long-lasting battery.
So, what can a 13-inch MacBook Air 2023 upgrade offer? Here's everything we know about battery life and performance gains, hardware design, and more.
13-inch MacBook Air: The headlines
What is it? An updated MacBook Air, likely with an M3 chip.
When can we expect it? WWDC 2023
Price? Likely $1100, increasing for improved specs
Is there a new MacBook Air coming out in 2023?
Not only is there rumored to be one MacBook Air in 2023, but we're expecting two - a 13-inch one that'll update the M2 version from 2022, alongside a new 15-inch option.
13-inch MacBook Air (2023): Design
It's been less than a year since the MacBook Air got an incredible update, coming closer in design language to the MacBook Pro from late 2021.
Now available in Midnight, Starlight, Silver, and Space Gray, we're not expecting any major updates to the laptop in 2023.
There's always the potential for subtle updates, though - the M2 Pro MacBook Pros saw their HDMI 2.0 input upgraded to HDMI 2.1, for example.
In any case, expect a lightweight machine (the 2022 version weighs just 1.24kg), with a crisp display, fingerprint reader, and no touch bar.
13-inch MacBook Air (2023): Processor
While many had speculated that the M3 could be coming soon, bringing with it 3nm technology, the 2023 13-inch MacBook Air may arrive too soon for the third generation of Apple Silicon.
A report from longtime supply chain analyst Ming-Chi Kuo says the MacBook Air with M2 will come in two configurations -- M2 or M2 Pro -- on the 15-inch version at the very least.
However, a more recent report from 9to5 Mac suggests that the 13 and 15-inch MacBook Air models will, in fact, arrive packing the M3 chip.
"According to 9to5Mac's sources, the new 13-inch MacBook Air (codenamed J513) is already in the works with an M3 chip. It will be announced along with a brand-new 15-inch version (codenamed J515), which will also have the M3 chip," the report suggests, meaning there could be some confusion about whether we'll see M2, M2 Pro, or M3.
If an M3 does arrive, it's reportedly built on 3nm technology which will offer a 70% logic density increase, which in layman's terms there's more space to pack performance into. TSMC, Apple's chosen manufacturer, has said to expect a 15% increase in speed at the same power level or a 30% decrease in power draw.
That means more performance, and battery gains, too, if TSMC's claims are to be believed. More excitingly, initial reports indicate that the 3nm process is actually performing even better in testing than TSMC had hoped.
Is there a big difference between MacBook Air M1 and M2?
The M2 processor is roughly 20 percent faster than M1, and is also more efficient, so battery life is improved. The M2 also has a different, more updated design, as well as more ports thanks to its MagSafe charging.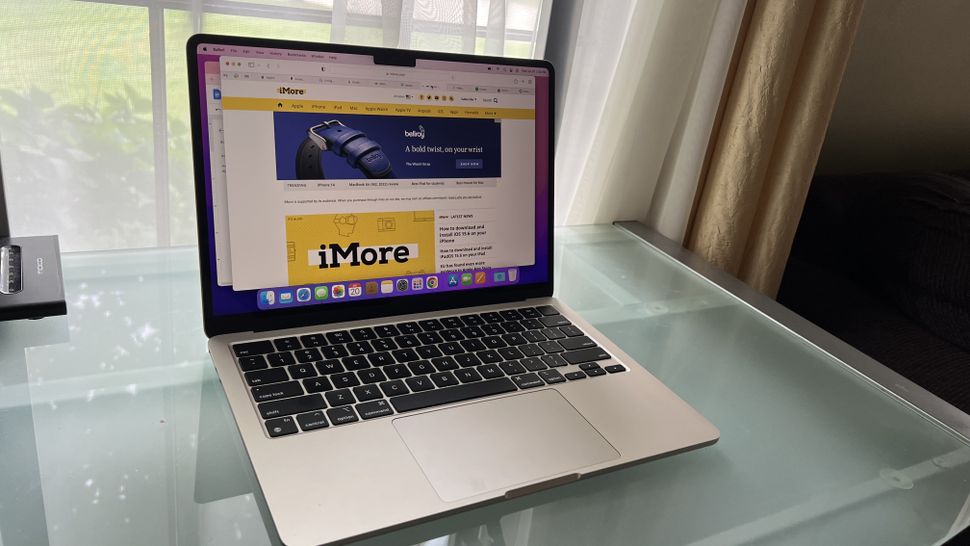 13-inch MacBook Air (2023): Display
The current MacBook Air for 2022 display is a 13.6-inch panel with a native resolution of 2560-by-1664 native resolution and 224 pixels per inch, meaning it falls into Apple's "Retina" certification handily.
Display analyst Ross Young has suggested that, while mini-LED panels and ProMotion are on iPad Pros, the MacBook Air isn't expected to gain the improved contrast ratio or variable frame rates of the iPad. We're also expecting it to stick with 60Hz, as opposed to the 120Hz refresh rate on the latest MacBook Pro models.
If you're looking for the bright side, you can likely expect better battery life with a 60Hz display rather than a 120Hz one, and if you're desperate for it, you'll likely want a Pro machine anyway.
13-inch MacBook Air (2023) price: How much will the 2023 MacBook Air cost?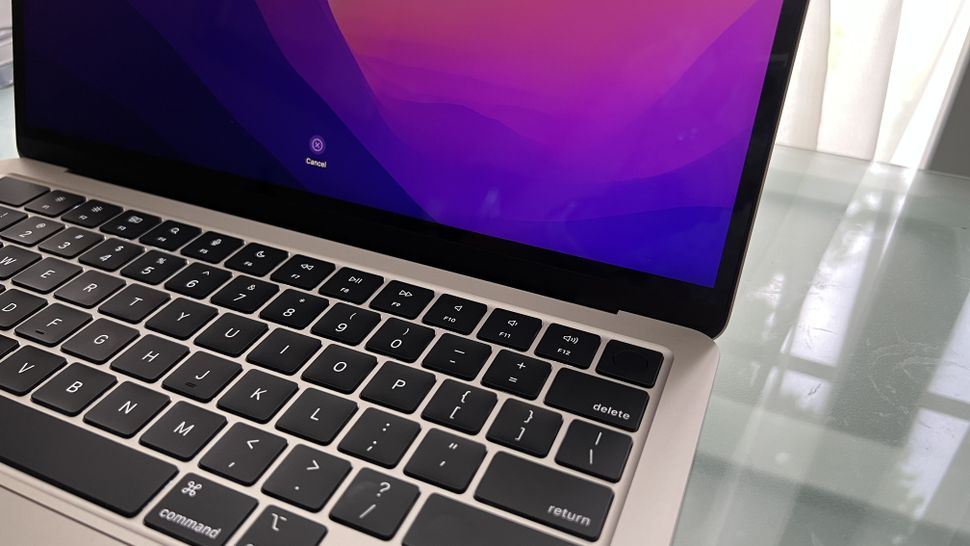 Given the way Apple's pricing goes, we'd expect the next version of the 13-inch MacBook Air to replace the current version on the Apple Store and take up the same price.
While the 2022 MacBook Air could drop to the $999 price point and phase out the M1 version, we'd be surprised as it offers the "classic" MacBook Air design from before the refresh.
With that in mind, expect a $1,199 starting price for a 256GB model with additional options for increased RAM or more GPU cores.
It's a tough balancing act, though, because the next MacBook Pro 2023 will likely be priced at $1999, and the 15-inch MacBook Air is expected to slot in the middle, too.
13-inch MacBook Air (2023): Release date rumors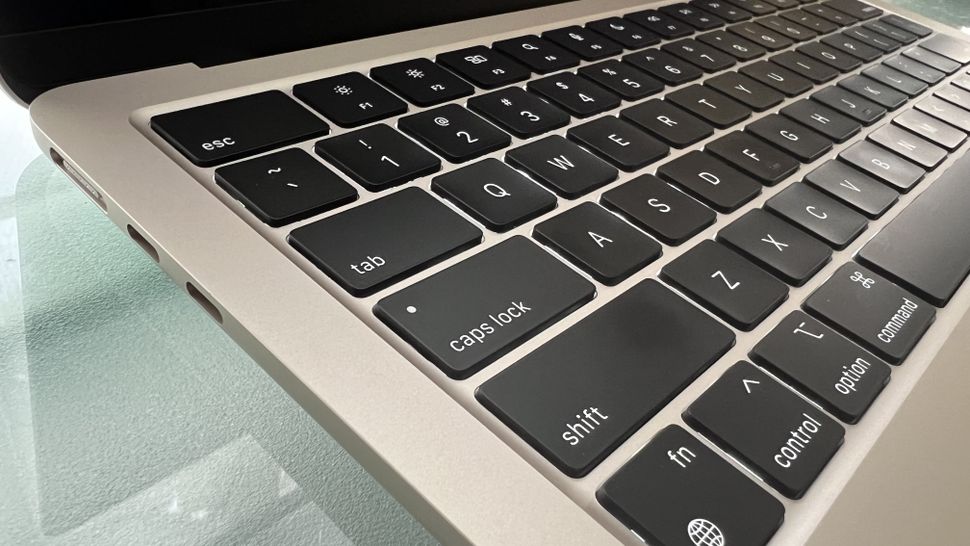 Apple has been throwing curveballs with a mix of store updates, events, and press releases, so while we may not know how a 13-inch MacBook Air 2023 will be revealed, we may know when.
Bloomberg's Mark Gurman says both models are due "between late spring and summer", possibly highlighting WWDC 2023 as a potential launch date, just like last year's MacBook Air.
It seems unlikely Apple will roll out one size and not another at the same time, though, although stranger things have happened.
Still, means we may not have long to find out which chip it's packing.
13-inch MacBook Air (2023): Battery life
As noted earlier, if the MacBook Air does get the M3 chip, it could offer even better battery life than its predecessor. Even if it offered better performance but maintained its stamina, it'd be a winner in our book.
The M2 MacBook Air can hit 18 hours of battery life, which makes it one of the longest-lasting laptops around.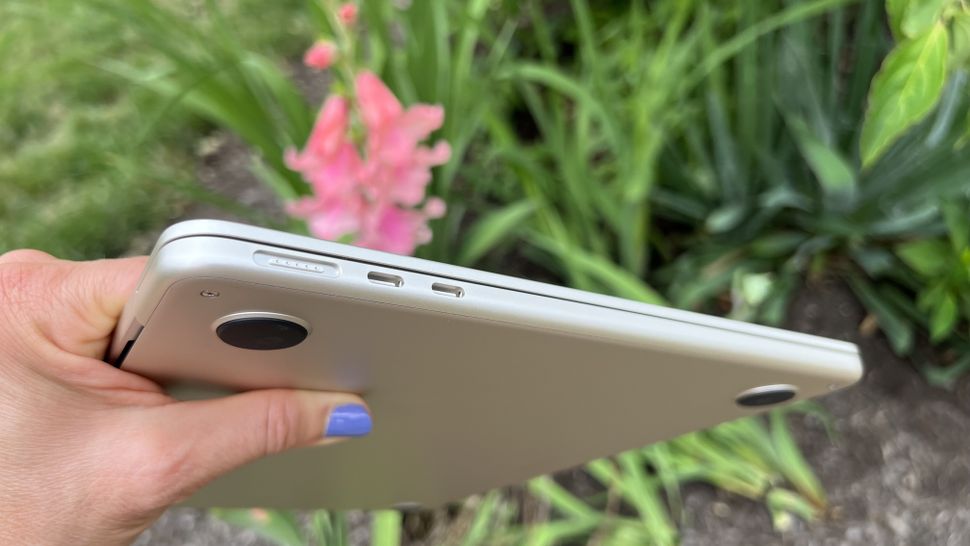 13-inch MacBook Air (2023): Ports and expansion
Since the MacBook Air's new design debuted less than a year ago, we're not expecting drastic changes to the port setup.
That means we expect the return of MagSafe 3 charging (and a color-matched cable), two Thunderbolt/USB 4 ports, and little else outside of a headphone jack. That means, sadly, we're not anticipating HDMI or an SD card reader.
13-inch MacBook Air (2023): Memory
The MacBook Air with M2 starts with 8GB of unified memory, which moves between the CPU and GPU. That's a little low for our tastes, even with the great performance, but 16GB and 24GB options are available as build-to-order options.
With the MacBook Pro lineup starting at 16GB of RAM, it seems unlikely Apple would shift things at the low end. Still, there could be the potential for an increase at the top-end for 32GB, particularly with an M2 Pro chip, but it'll cost you.
iMore's verdict
While the 15-inch MacBook Air will likely draw plenty of attention, the possibility of an even more powerful, incredibly portable MacBook Air 13-inch with an M2 Pro or M3 chip is an exciting one.
The current M2 model is such an excellent all-rounder, and leveling up the performance and/or battery life in any considerable way will likely make it one of the best laptops Apple has ever made. Here's hoping for another home run.
Master your iPhone in minutes
iMore offers spot-on advice and guidance from our team of experts, with decades of Apple device experience to lean on. Learn more with iMore!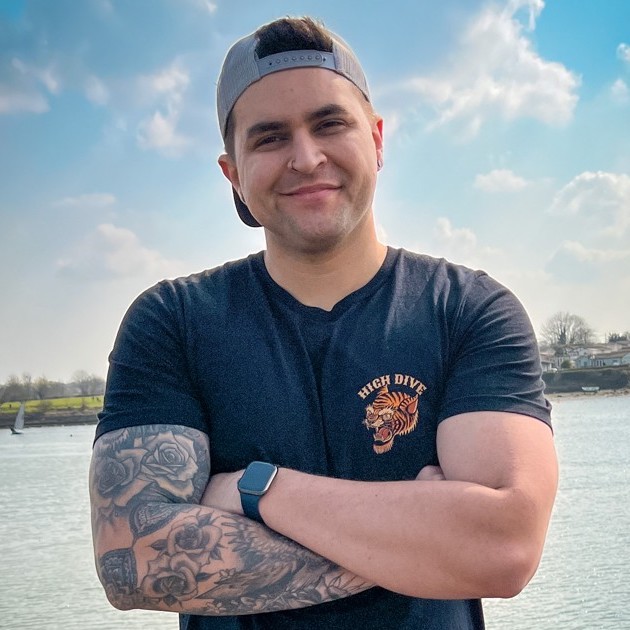 Lloyd Coombes is a freelance writer with a specialism in Apple tech. From his first, hand-me-down iMac, he's been working with Apple products for over a decade, and while he loves his iPhone and Mac, the iPad will always have his heart for reasons he still can't quite fathom.

Since moving from blogging to writing professionally, Lloyd's work can be found at TechRadar, Macworld, TechAdvisor and plenty more.

He's also the Editor in Chief at GGRecon.com, and on the rare occasion he's not writing you'll find him spending time with his son, or working hard at the gym (while wearing an Apple Watch, naturally). You can find him on Twitter @lloydcoombes.