MacBook Pro: Key death and the butterfly keyboard effect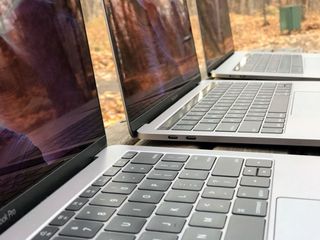 (Image credit: Rene Ritchie/iMore)
July 19, 2018: Apple Authorized Service Provider documents describe new keyboard protection membrane
While publically Apple has only commented on the noise reduction aspects of the 3rd-generation butterfly keyboard, internal documentation provided to Authorized Service Providers paints a clearer picture of how the new design improves reliability as well:
From MacRumors:
Good news for anyone worried about keyboard failure in the new models. It should be noted, however, that according to Apple Insider, the same language is not included in all versions of the service docs:
There wil no doubt be speculation that legal issues are keeping Apple quiet on the subject, but we won't know for sure unless and until an official statement is provided.
July 13, 2018: MacBook Pro with Touch Bar and Touch ID 2018 features a crumb catcher!
Infamous tear-down-and-repair site iFixIt performed surgery on the new 2018 model MacBook Pro with Touch Bar and discovered something Apple doesn't seem to want to admit to. There is a new addition to the underside of each key in the form of a thin silicone membrane designed to protect the butterfly mechanism from getting dust and crumbs caught in it.
iFixit pointedly admits that though this members is clearly intended to address the issue of dust particles affecting the MacBook Pro keyboard, it can't confirm that this fixes reliability issues. After all Apple is highlighting this as a way to make the keyboard quieter, not admitting it's a fix for any keyboard issues.
I look forward to seeing the data in a year about whether reports of issues with this third-generation dome and butterfly keyboard drop significantly.
June 22, 2018: Apple announces keyboard service program for MacBook and MacBook Pro
Apple has just announced a service program for MacBook and MacBook Pro customers who have experienced issues with their keyboards and are no longer covered under AppleCare. An Apple spokesperson provided me with the following statement:
Apple Keyboard Service Program for MacBook and MacBook Pro
May 22, 2018: My MacBook Pro has finally succumbed to key death
After testing three MacBooks and five MacBooks Pro with the new butterfly-mechanism keys, using a couple of them full time for months at a time, I've finally experienced it… key death. Dust-maggedon. The end of type.
the compressed air and some creative cleaning helped a little but it's still not fully functional. So, I'll be taking it into the Apple Store and, just like everyone else following this story, waiting to see what happens next.
May 8, 2018: The lawsuits have started, of course
Apple gets sued all the time, so this comes as no surprise:
There's also a petition. The numbers (below) show that there was a spike in repairs in 2016 but that they looked to have normalized in 2017. I'm not sure if this changes anything from Apple's perspective. Last I heard, which was a month or so ago, they were keeping an eye on it, given the attention, but the numbers just hadn't passed their threshold for a replacement program, much less a recall.
But, as I've been saying for a long time now, the negative sentiment could force action numbers alone could not, and the issue has become toxic. Also, a vocal portion of Apple's customer base still hates the new butterfly-switch keyboards. For a single-vendor product, that's a problem.
Mike Wuerthele as done the hard work of adding some data to the previously annecdotal MacBook Pro butterfly-switch keyboard issue.
From Apple Insider:
Apple Insider looks at the percentage of keyboard incidents but I think it's useful to look at the whole numbers.
Swipe to scroll horizontally
| MacBook Pro | Total Incidents | Keyboard Incidents |
| --- | --- | --- |
| 2014 | 2120 | 118 |
| 2015 | 1904 | 114 |
| 2016 | 1402 | 165 |
| 2017* | 1161 | 94 |
2017 models haven't been on the market for a full year yet, but just shy of June, look to be in-line with 2014 and 2015 numbers.
2016 models, according to Apple, sold better than usual, which can be attributed to pent-up demand following the longer than normal gap between updates.
So, all told, it looks like Apple improved the overall reliability of the MacBook Pro in 2016 in every way except for the keyboard, which goes up in 2016 but seems to go back to normal in 2017.
Again, there's no way to extrapolate these numbers beyond what they are, but if they're in any way accurate, they don't seem to reach the levels of a product replacement program, much less a recall. Depending on how much higher the sales were in 2016, the difference might not even be significant.
Either way, it's clear that regardless of the numbers, Apple has a perception problem on its hands with this keyboard design. Whether or not that results in substantive change, we'll have to wait and see.
Like Matthew Panzarino of TechCrunch, I haven't had any problems with butterfly-switch keyboards on the half-dozen or so MacBooks and MacBooks Pro I've tested or used over the last couple of years, including the two I use daily for writing and video editing.
zero issues and I've had 6 of them between demo models and personals and workzero issues and I've had 6 of them between demo models and personals and work— Matthew Panzarino (@panzer) April 25, 2018April 25, 2018
But neither Panzer nor my opinions or experiences negate the opinions or experiences of people like Casey Johnston, writing for The Outline:
Or those of Casey Neistat or others who have had problems.
I've said repeatedly that I love the new MacBook and MacBook Pro keyboard and, though I still have an older MacBook Pro, I now dislike typing on it. It feels loosey-goosey. The current MacBook Pro is the best MacBook I've ever used, keyboard included. But, I've also said repeatedly, the new butterfly-switch keyboards remain so divisive that, for a single-vendor product, that in-and-of-itself is a problem that needs to be addressed.
Opinions and preferences are one thing, though. Failure rates are another.
Jason Snell, writing for Six Colors:
John Gruber, writing for Daring Fireball:
Apple is acutely aware of the complaints surrounding the butterfly-switch MacBooks and MacBook Pros. When prominent members of the community amplify the issue, it doesn't go unnoticed. Not at any level. But Apple is also the only one with any real, hard data — exactly how many units have been sold and exactly how many of those have reported keyboard failures.
Almost:
For what it's worth, Apple reports cost of warranty claims (and accruals for future claims). Nothing too out of the ordinary with those line items. Probably enough sales volume with MacBook Pro for any widespread problem to be noticeable in the two line items.For what it's worth, Apple reports cost of warranty claims (and accruals for future claims). Nothing too out of the ordinary with those line items. Probably enough sales volume with MacBook Pro for any widespread problem to be noticeable in the two line items.— Neil Cybart (@neilcybart) April 25, 2018April 25, 2018
It's possible keyboard replacements aren't being covered under warranty but, given how recent most of the product line is, especially the MacBook Pro, it stands to reason there would be at least some visibility there.
Apple has already announced a battery replacement program for MacBooks Pro (non-Touch Bar) manufactured between October 2016 and October 2017, and the company has announced replacement programs and warranty/repair extensions in the past for a range of components, including graphics, displays, and storage. So, clearly, the company is not averse to addressing issues when it believes they're significant.
It's in Apple's own best interests to do this. Not only is Apple itself a huge user of its products, from the executive team to engineers to supporting staff, but it knows it's more economical to keep customers happy than to try and convert new customers. A bad product hurts. (It's why Apple reversed course on the buttonless iPod shuffle and, finally, the 2013 Mac Pro.) A bad reaction to a bad product kills. (It's why Steve Jobs ultimately told us we could have our free iPhone 4 bumper cases.)
What's frustrating to many is that it often takes a painfully long time for Apple to say anything about anything — the company has a measure-10-times-cut-once philosophy — even then, if the company has nothing to say, the company says nothing. So, unless and until the company says anything, it's impossible to know which of those states we're in.
Except, of course, the negative sentiment around the butterfly-switch keyboards may eventually force Apple into action either way.
For now, my buying advice is as follows:
If you can wait on getting a new MacBook or MacBook Pro, always wait as long as you can because you'll always get new and/or updated models over time. (That's been my standard buying advice for a decade.)
If you can't wait and you're at all worried about butterfly keys, get one of the previous models with scissor keys. Both the MacBook Air and 2015 MacBook Pro remain available.
If you want one of the new 12-inch MacBooks or MacBooks Pro, get it. If you ever have a problem with the keyboard or any other component, take it to Apple. (If you're even moderately concerned, get AppleCare so your warranty lasts as long as possible.)
Again, I haven't had this issue with the current MacBook or MacBook Pro, so factor that in when you weigh my opinion alongside those who have. But, two years ago, the 'e' key on my 2014 MacBook Pro stopped working. Apple replaced the top case assembly to fix it. It took 48 hours. It cost me nothing.
That's one of the reasons I remain a MacBook Pro customer to this day.
Master your iPhone in minutes
iMore offers spot-on advice and guidance from our team of experts, with decades of Apple device experience to lean on. Learn more with iMore!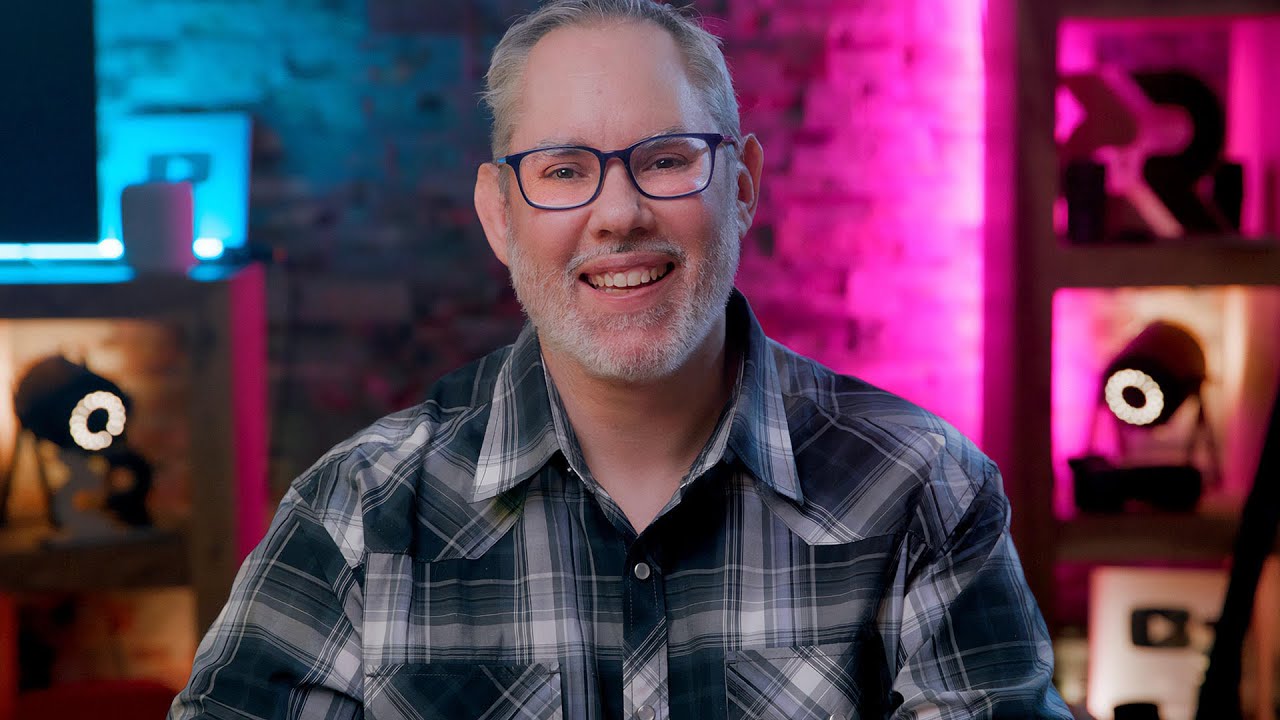 Rene Ritchie is one of the most respected Apple analysts in the business, reaching a combined audience of over 40 million readers a month. His YouTube channel, Vector, has over 90 thousand subscribers and 14 million views and his podcasts, including Debug, have been downloaded over 20 million times. He also regularly co-hosts MacBreak Weekly for the TWiT network and co-hosted CES Live! and Talk Mobile. Based in Montreal, Rene is a former director of product marketing, web developer, and graphic designer. He's authored several books and appeared on numerous television and radio segments to discuss Apple and the technology industry. When not working, he likes to cook, grapple, and spend time with his friends and family.