macOS Sierra FAQ: Everything you need to know!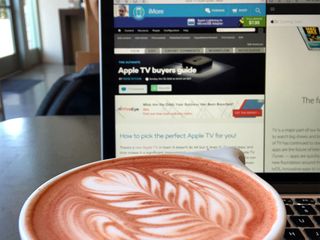 Apple has just released macOS Sierra, the latest version of its Mac operating system, which is supported on the Mac mini, iMac, Mac Pro, MacBook, MacBook Air, and MacBook Pro. Here's everything you need to know about it.
What, when, and how to get macOS Sierra?
macOS Sierra is Apple's latest version of the venerable desktop operating system, formerly known as OS X. During the keynote, Craig Federighi, Apple's senior VP of software engineering, said that after fifteen years of OS X, it was time to unify the nomenclature of all Apple's platforms.
What version of the Mac operating system is macOS Sierra?
macOS Sierra doesn't have a number — at least to consumers. But internally, it is known as macOS 10.12, the next logical step in the line formerly known as OS X.
Why isn't it called OS X anymore?
In 2001, Apple started calling its Mac operating system "Mac OS X" and then changed it to OS X in 2012, but since the company is working to streamline its entire software line, it has decided to go "back to the Mac" and renamed the software more similar to the classic "Mac" title, while also making it fit better with the rest of Apple's software lines — watchOS, tvOS, and iOS.
How will I be able to upgrade to macOS Sierra?
The update is available for free in the Mac App Store and you can download it just like you would any app update.
When will macOS Sierra be available?
It's available now! You can download it from the Mac App Store.
Will macOS Sierra work on my Mac?
The latest Mac operating system will run on the following devices:
iMac (Late 2009 & later)
MacBook Air (2010 or newer)
MacBook (Late 2009 or newer)
Mac mini (2010 or newer)
MacBook Pro (2010 or newer)
Mac Pro (2010 or newer)
Will there be any features that won't work on my older Mac that is listed as compatible with macOS Sierra?
Similar to El Capitan, if your Mac was built prior to 2012, you won't be able to take advantage of the Metal Graphics framework and many of the Continuity features, but the rest of macOS Sierra should be just fine.
And macOS Sierra is still free, right?
Right! macOS Sierra is a free update for all iMac, Mac mini, and Mac laptop computers that are compatible.
Apps and experience
Let's start with the big one: Siri is now on the Mac. Not only is this great for users of desktops and laptops, but it completes the personal assistant circle, making it available on every major platform.
What can Siri do on the Mac?
Like on the iPhone, you'll be able to talk to Siri to perform actions like sending messages or emails, or look up directions. But Apple says that Siri is smarter on macOS, since the windowed nature of the OS lets you ask Siri for things without stopping what you're doing.
And Siri works with my files, right?
Correct! Unlike on iOS, tvOS and watchOS, macOS is all about exposed filesystems, which means that Siri can search through them in a conversational way.
That means you'll be able to locate that image you threw in some folder a couple of weeks ago while writing an email or sending an iMessage.
Siri makes search smarter
Siri + drag-and-drop = heaven. Thanks to the share-friendly nature of macOS, you'll be able to drag image results into an email or presentation — again, without leaving the app in front of you to open a web browser.
So this is making Google less important on the Mac, right?
I'm sure Apple won't be upset if you begin using Siri to search for basic terms instead of Google, but it's unlikely that, as it can't on the phone, it will be able to fully replace the venerable Google search box.
Apple Pay comes to the web
It's been a long time coming, but Apple Pay is now a part of e-commerce.
Similar to MasterCard's MasterPass or Visa Checkout, merchants that support Apple Pay will allow you to skip the often-frustrating task of entering credit card numbers and addresses into a browser.
But even better, authorization takes place on an iPhone or Apple Watch, so there's no remembering passwords. Use a thumb to verify yourself using Touch ID, or double-tap the side button on an Apple Watch you're already wearing, and you're good to go.
How else is macOS eliminating passwords?
Similar to the on-device authentication used for Apple Pay, macOS Sierra uses your Apple Watch to skip the login screen on your Mac.
Because the Apple Watch uses persistent authentication — your iPhone and Mac know when it's on your wrist — it can use the object, and not a password, to unlock your device.
What are the other major announcements?
There are quite a few! Optimized Storage lets you remove unneeded files by moving little-used files to the cloud, or aggressively eliminate old cache files that may not be necessary anymore. While Optimized Storage may not always free up hundreds of gigabytes, for people with lots of media content (downloaded from iTunes), it will be the difference between a full, slow hard drive and one that chugs along.
Can I copy and paste in more places?
I guess you heard about Universal Clipboard. A new feature across macOS and iOS 10, you can copy a piece of a document or article from an iPhone and paste it on a MacBook, or vice versa.
Thankfully, though, Universal Clipboard is smart and lets content expire so that password you copied from 1Password won't stay synced between the two devices for long enough to be a problem.
Is Apple taking on Dropbox with the new iCloud Drive updates?
Not really, but sort of. With updates to iCloud Drive, all of the files on your desktop and in your Documents folder will live in the cloud, ready to sync between an iPhone or iPad, or on a second Mac. If you're really messy with storage, things are going to get messier — so this gives you a reason to keep putting those errant docs into folders.
I love watching videos. What do you have for me?
Picture-in-picture mode! Finally, when you're watching a video on YouTube or in Quicktime, you can press a button and have that video float on top of, well, everything.
Big updates to Apple Music and Photos, which align with iOS 10. That means Memories in the Photos app, including on-device face recognition, which automatically groups photos into shareable slideshows and short videos. Obviously, this is meant to take on Google Photos, but Apple's triumph here is that all of this hard processing is done on the device itself, and isn't shared with any third parties, or Apple itself.
The bottom line
We keep this FAQ up-to-date as we discover more about macOS Sierra. Bookmark, save, and share it, and check back often for more.
Meanwhile, if you have any questions, ask away in the comments and we'll answer as best as we can!
Master your iPhone in minutes
iMore offers spot-on advice and guidance from our team of experts, with decades of Apple device experience to lean on. Learn more with iMore!
Daniel Bader is a Senior Editor at iMore, offering his Canadian analysis on Apple and its awesome products. In addition to writing and producing, Daniel regularly appears on Canadian networks CBC and CTV as a technology analyst.