OS X El Capitan FAQ: What you need to know!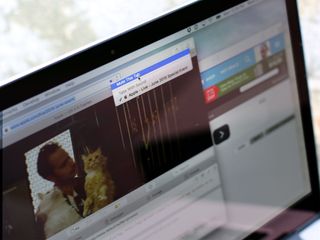 OS X El Capitan has been shown off, previewed, and is about ready to hit the Mac App Store. Over the last few months, we've gotten a lot of questions, and that means we're going to be providing a lot of answers!
What is OS X El Capitan and when can you get it?
OS X El Capitan is the latest version of Apple's operating system for the Mac personal computer. That includes both desktops like the Mac mini, iMac, and Mac Pro, and laptops like the MacBook, MacBook Air, and MacBook Pro.
What version of OS X is El Capitan?
OS X 10.11. And yes, Apple really can go to 11!
El Capitan is the name of a major rock outcropping in Yosemite National Park. Since the last version of OS X was named Yosemite, and this version is meant to be a refinement and advancement of Yosemite, it's named El Capitan.
It's similar to how OS X Leopard was followed by OS X Snow Leopard, and OS X Lion was followed by OS X Mountain Lion.
Is OS X El Capitan out now? Can I get it?
Yes! In a cute little aside in Mail during Apple's September event, Apple SVP Craig Federighi revealed that OS X El Capitan will be launching on September 30. It'll be a free update, and you can get it from the Mac App Store.
How do I know if OS X El Capitan run on my Mac?
Easy, just check this list. If you're Mac is on it, you can run OS X El Capitan.
iMac (Mid 2007 or newer)
MacBook Air (Late 2008 or newer)
MacBook (Late 2008 Aluminum, or Early 2009 or newer)
Mac mini (Early 2009 or newer)
MacBook Pro (Mid/Late 2007 or newer)
Mac Pro (Early 2008 or newer)
Xserve (Early 2009)
Are there any features that won't work on my older (but El Cap-compatible) Mac?
If your Mac was built pre-2012, you sadly won't be able to take advantage of the Metal graphics framework. Otherwise, you've got everything from OS X El Capitan available to you.
Mac App Store. OS X El Capitan will show up there once it's released, and you'll be able to download it just like any update.
And it's still going to be free, right? Right?
Right! Apple has said all OS X updates will be free-as-in-zero-money going forward.
Apps and experience
Okay, so what new features will OS X El Capitan have?
Apple has announced Split View apps, an improved Mission Control window management system, find your cursor, a much smarter Spotlight search, better full-screen Mail, a new Notes app, Safari browser with pinned tabs, additional features for Photos, transit directions in Maps, a new font for English and Chinese, and improved language input for Chinese and Japanese. There's also Metal for Mac, so you get better performance, and new security features, so you stay safer.
What does Split View mean?
Back with OS X Lion, Apple brought the idea of iPad-style full-screen apps "back to the Mac". They work well but don't always take advantage of wider screens and multitasking operating systems. So, Split View lets you dock two apps side-by-side. That way, wider screens are better filled, and you can multitask between both without quite as much distraction as the traditional multi-window desktop.
How will I go into Split View?
Click and hold the green traffic-light style button at the top left of the app window, and then drag towards the side of the window you want to dock it on. You can also drag apps together while in Mission Control.
Will I be able to use more than two apps in Split View? Like four?
No. Split View is currently for two apps and two apps alone.
Will I be able to adjust the width of the windows, or is it just 50/50?
You'll be able to adjust them, but within reason. Most apps have a minimum width they support, especially multi-column apps. You can't go narrower than the minimum.
What's improved about Mission Control?
A lot! It's better arranged, so all your open windows will be displayed in one, easy-to-see, flat surface that respects their original position on the desktop.
What's more, you'll be able to drag a window up and, into the Spaces Bar, drop it on a different desktop, arrange it as a full screen app, add it to an existing full screen app to create a Split View, or use it to bring up another desktop.
If that's not enough, there's also Find my Cursor...
Find my Cursor? What's that?
It's a fantastically silly little trick to help you find a lost pointer. Just grab your mouse, or touch your trackpad, and shake. The cursor will move, as always, but also grow to an unusual size, so it's even easier to see.
What makes Spotlight smarter?
It's becoming more like Siri, only you'll still type to use it instead of talk.
With a little something awesome called natural language. If you've ever used Fantastical, you'll have an idea of what it's like. Basically, you'll be able to type in questions using regular phrasing, like "show me documents from last week that are about bananas" or "what's the weather in Bermuda?".
Since Spotlight now supports weather, sports, stocks, web video, and more, there's a wide range of information it can retrieve.
But there's still no Siri on the Mac?
Correct. Spotlight can give similar answers, Dictation can do voice-to-text, and accessibility can do text-to-voice, but there's no Siri-style voice control on the Mac.
(It'd be great for accessibility if there were, so let's hope it comes eventually!)
Anything else new and improved about Spotlight?
You'll be able to move and resize the Spotlight window. That'll make it more convenient to use if you're checking it often while working in another app.
Taking a cue from iOS, you'll be able to have multiple drafts live at the same time in full-screen mode.
Tabs! Start a new draft and you'll get a new tab.
Anything else iOS-like coming to Mail?
Gesture support, so you'll be able to swipe to trash messages or mark them as read.
Nifty! Are swipes Mail-only?
Nope! You can use swipe gestures in Messages conversations, notes in the Notes app, Reading List items in Safari, and lists in Reminders as well!
What about Gmail support? Any better?
Yup! Gmail has what could politely be called an eccentric IMAP implementation, and one they change on occasion as well. El Capitan will have a new IMAP engine and, in general, should do a much better job corralling Gmail and getting it to play better on the Mac.
And this new Notes app, what's that about?
Think of the new Notes app as a way to easily jot down and collect anything that's really important to you. Like a memory pad.
There'll be more formatting options, including the ability to quickly convert items into a checklist, so you'll be able to keep track of what needs to be done. You'll also be able to drag in, or send in, websites, photos, locations, and more.
What exactly can be added to Notes?
So far, Apple's said:
Photos
PDFs
Videos
Audio
Map locations
Pages documents
Numbers spreadsheets
Keynote presentations
And "more". What the "more" is we'll have to wait and see.
Wait, you can send things to Notes?
Yup! From Safari, Maps, Photos, Pages, Numbers, Keynote, etc., just choose what you want to clip, go to the Share Sheet, and send it to Notes. You'll be able to choose to add it to a new note, or an existing one. It's pretty cool.
Speaking of cool, didn't we see sketch support as well?
Kind of. You'll be able to view sketches made on iPhones or iPads, but you won't be able to create new ones on the Mac—at least, not yet. Given how great the Force Touch trackpads are becoming, we hope that gets added soon.
Still sounds like a lot to keep track of. How will I find all that in Notes?
You'll be able to search, as always, and there'll also be a new attachment browser that lets you more easily, more visually, find what you've added to Notes.
What's the difference between checklists in Notes and checklists in Reminders?
Reminders lets you set time- or location-based alerts for your checklist items and integrates with Calendar. Notes will let you make quick checklists, and in the context of additional text and clippings if you want them for reference.
What's new in Photos for Mac?
A lot of features that check off a lot of wish-list items. First and foremost, we'll be getting editing extensions.
Are editing extensions on OS X like photo extensions on iOS?
Indeed! Apps that include editing extensions will provide filters and effects that you'll be able to apply to your pictures right inside Apple's Photos apps.
So editing extensions will come from the Mac App Store?
Exactly! As part of a complete app, or simply a bundle of extensions.
And editing extensions will be non-destructive, like on iOS?
You bet your bitmap! Apply an editing extension, go back and tweak it later, or remove it. At least that's what it sounds like. We'll have to wait to try it out to know for sure.
What about location and organization?
Yes to both! You'll be able to geo-tag single pictures, selections, or entire moments. (You can actually batch-process many meta-data fields now, including the title.)
Adding people to Faces is also faster, and you'll be able to sort albums and content by date, title, and more as well.
Will we be able to open in external editors like Photoshop yet?
No mention of it yet, alas.
Does Aperture still work on OS X El Capitan?
Signs point to "yes". Apple said the company wouldn't be updating Aperture any more, but that doesn't mean the existing version won't run.
Of course, we'll have to wait for the release version to know for sure. In the meantime, our guess is it'll work if perhaps not perfectly.
Plenty! Safari will let you pin sites so you can always have your favorite pages open and instantly accessible. You'll get a small tab on the right with an icon, so you'll be able to easily identify them, and any link you click will open in a new tab so you'll never lose the page you pinned.
What about AirPlay? Will I still have to do it through screen sharing like an animal?
No! You'll be able to AirPlay just the videos, similar to iOS. Like a human being!
(The video will need to be HTML5 and compatible with AirPlay, of course.)
And if audio starts playing on its own, will I be able to mute it?
Like a boss! There'll be a new audio icon to the right side of the smart search bar. Click it and all Safari audio will die. Click an hold and you'll see individual tabs that are playing audio and be able to kill them selectively.
It's nirvana.
Is Maps really getting Transit directions?
It is! There'll be a new map view that's optimized just for transit, and that'll show you all the bus, train, and subway/metro routes you'll need. Because not all stations and stops are connected, you'll also get walking directions to get you from one to the other, as needed.
Once you've planned your route, you'll be able to send it to your iPhone for step-by-step directions on the go.
Are schedules in real time, or will I be able to look for later?
Now, an hour from now, later the same day or night, it's all good. You'll even be able to choose the time you want to arrive and see which routes will get you there.
And I'll be getting all this maps goodness in my town?
That... depends on where you live. Apple has announced transit for:
London
New York
San Francisco Bay Area
Toronto
Baltimore
Berlin
Chicago
Mexico City
Philadelphia
Washington, DC
And over 300 cities in China, including:
Beijing
Shanghai
Guangzhou
Shenzen
Why does China get so many cities and the rest of the world so few?
In most of the world, transit is owned by municipalities that keep it in different formats and don't always share nicely with others. In China, it's all unified and centralized.
So, getting China was relatively easy for Apple. Getting everywhere else is going to be an arduous, likely frustrating process for everyone.
How did other companies get transit in more cities?
Through and likely frustrating process for everyone. They just started earlier.
Our guess is once Apple ramps up, the company will ramp up.
Performance, security, and privacy
New operating systems should be faster! Is OS X El Capitan faster?
According to Apple, yes indeed! Apps will launch up to 40% faster, switching between apps will be up to 2x faster, complex PDFs will open up to 4x faster, and mail will get you your important messages up 2x faster on setup.
Part of that has to do with Metal, Apple's graphics API introduced on iOS 8 and now brought over to the Mac.
As in "write to the Metal", or target the hardware as directly as possible so that you get the best performance possible.
Originally Metal was meant to perform better than OpenGL, the traditional Open Graphics Language, but Apple has now including OpenCL — the Open Computing Language — as well. What's more, they've rebuilt Core Graphics and Core Animation on top of Metal, so a lot of the performance enhancements should just happen, without much extra effort from developers.
That sounds like a lot of gobbledegook. What does it mean?
Sorry. More detailed games, faster pro apps like Illustrator and After Effects.
What about stability? I read a lot about stability last year!
As did we all! Lets just say yesterday's frustrations are often forgotten while today's frustrations never cease to annoy. Regardless of how good or bad OS X Yosemite was for you, though, Apple seems to have paid attention and stability is a big focus in OS X El Capitan as well.
There's App Transport Security, which should force us all towards TLS 1.2, and hopefully better, connections. That keeps your data safe between apps and web back ends.
There's also System Integrity Protection, which brings iOS-style root security to the Mac. Since a lot of people, if not most, run as administrator on OS X, it should help prevent malware from accessing and modifying the system.
Wait, iOS is locked down, Apple isn't trying to lock down my Mac, are they?
Yes and no. Apple is trying, previously with things like the Mac App Store, sandboxing, and Gate Keeper, to let regular people use the Mac without worrying about getting hacked or otherwise targeted.
In all of those cases, however, Apple still left the Mac open to things like untrusted web downloads, if you really wanted to use them.
There's not a lot of information available yet about the new security systems, but if history is any indicator, there will be ways for expert users to opt-out of the ones they don't want to use. So, theoretically, you'll be able to keep running homebrew and even hacks, but at the cost of losing the new protection, of course.
What about privacy? Is Apple really doing anything differently?
Well, Apple is making privacy a major focus from CEO Tim Cook down to the software. The way that manifests on OS X El Capitan is, for things like Spotlight, an architectural difference.
Instead of taking your data up to the cloud and operating on it there, the way an Internet company like Google or Facebook might, Apple operates on Internet data in the cloud, then brings it down to your device, and operates on your data there.
That way, you don't have to worry about your personal data persisting on Apple's servers.
Apple has also said they won't share data from one service to another, so if you use Apple for only a few things, you don't have to worry about your data being available to other things.
Whether or not that matters to you will depend on how you feel about online privacy to begin with. No matter what, though, it's good for everyone to have options and alternatives.
Fonts and language support
Is it true OS X has a new system font?
Yup! After years of Lucida Grande and a brief fling with Helvetic Neue, Apple has announced San Francisco as the typeface, company-wide, and SF as the new font for OS X El Capitan.
So, same as the Apple Watch?
Close. The Apple Watch uses SF Compact and OS X and iOS use SF. SF (non-compact) is better optimized for larger displays like the iPhone, iPad, and Mac.
I heard there are also Text and Display versions?
Correct! There are two optical sizes for SF, Text and Display. Text is for anything under 20 pt, Display for anything over 20 pt. Most times you won't have to worry about this, as the system handles it automatically. If you're doing work in an image editor like Photoshop, however, and want to absolutely match the way SF looks on the screen, you'll need to manually change from Text to Display when you go above 20 pt.
SF has six weights for Text, both regular and italic:
Light
Regular
Medium
Semibold
Bold
Heavy
SF has nine weights for Display, both regular and italic. The additional weights are:
I heard there's a new Chinese system font as well?
There is! Ping Fang (苹方)! It consists of roughly 50,000 characters and like San Francisco, it's modern and focused on legibility.
What about Japanese? New system font there as well?
There are four new Japanese fonts, just not a new system font. That honor still goes to Hiragino Sans (formerly known as Hiragino Kaku Gothic).
But there are new input methods for Chinese and Japanese?
Indeed! Chinese will get an advanced prediction engine, more frequently updated dictionaries, and an expandable candidate window. It will learn the words and phrases—and emoji!—you use most often and stack them front and center on the candidate window for faster selection.
Even better, you'll be able to write multiple Chinese characters on the Mac Trackpad in a row, and the software window will be proportional to the Trackpad size.
Japanese input gets an enhanced vocabulary and improved engine, but it also gets live conversion, which replaces text strings automagically with Kanji, Hiragana, Katakana, and even Roman words—all in real time. If you've ever seen Siri refine speech-to-text as you continue talking, then imagine that for text conversion. It reduces what used to be a cumbersome, multi-step process into something fast and streamlined.
And more!
There's a lot of other great stuff coming to OS X El Capitan this fall. That includes great new APIs for developers like NSCollectionView, NSStackView, TextKit, Force Touch and haptics, and more. Suffice it to say, it looks like it's going to be a great year for the Mac.
If you have any other questions you want answered, leave them in the comments below. OS X El Capitan is still in closed developer beta, and subject to the usual limitations there of, but there's a lot we can talk about this year. So, get to asking!
Get more iMore in your inbox!
Our news, reviews, opinions, and easy to follow guides can turn any iPhone owner into an Apple aficionado
Rene Ritchie is one of the most respected Apple analysts in the business, reaching a combined audience of over 40 million readers a month. His YouTube channel, Vector, has over 90 thousand subscribers and 14 million views and his podcasts, including Debug, have been downloaded over 20 million times. He also regularly co-hosts MacBreak Weekly for the TWiT network and co-hosted CES Live! and Talk Mobile. Based in Montreal, Rene is a former director of product marketing, web developer, and graphic designer. He's authored several books and appeared on numerous television and radio segments to discuss Apple and the technology industry. When not working, he likes to cook, grapple, and spend time with his friends and family.