Much to advertisers' and websites' dismay, ad-blocking extensions have proliferated almost as fast as web ads themselves. Unless they charge subscriptions or have other means of financial support, most sites need ad money to operate — and some turn to ever more aggressive and intrusive ads to keep the lights on. But those ads often plague readers by dragging down page load times, hogging bandwidth and CPU power, and making the sites themselves difficult to read. Magic Lasso AdBlock (free to use; pro version costs $29.99 a year) awaits ad-exasperated readers with open arms.
Adblock's free version seamlessly shuns web ads and trackers in Safari across Macs, iPads, and iPhones, with minimal annoyances of its own. Fork over roughly $30 a year for its Pro version, and you'll get the Holy Grail of online adblocking: an end to YouTube ads, including its intrusive, often unwelcome, and sometimes bizarrely targeted video ads. Like most adblockers, Magic Lasso's app isn't perfect, erring on the heavy-handed side in blocking things that it suspects might be ads. But even its free version comes close enough to perfection to at least merit a test drive.
○ Blocks display, banner, and most video ads and privacy-tracking code in Safari on Macs, iPhones, and iPads
○ Regularly updated with new rules to outwit ad networks and keep your browsing uninterrupted
○ Pages load faster, with less bandwidth use and CPU load
○ Paid Pro version blocks video and other YouTube ads, plus cookie notices and background crypto mining code, and updates rules automatically,

Magic Lasso Adblock: Price and availability
You can download MagicLasso Adblock from the Mac or iOS App Stores. Its extensive basic features are free to use for as long as you want. Upgrading to additional Pro features costs $29.99 a year, billed annually through your App Store account with Apple under your subscriptions there.
Magic Lasso Adblock: What you'll like
Magic Lasso Adblock couldn't be easier to set up or use. Download the app, enable its Safari extensions (if you're on the Mac), and you're good to go. Pages immediately load faster and read better; seeing a web page that was previously choked with ads spring into view in seconds without blaring distractions feels like suddenly emerging to normalcy from the depths of a migraine. (Check out the before-and-after image on the same page above.) That alone makes Adblock worth using, and it doesn't cost a dime. Better yet, even the free version blocks some (but not all) video ads on streaming services like Hulu.
Magic Lasso doesn't take money from advertisers and doesn't track which pages you visit. It regularly drops updates to its blocking rules to stay effective. In the free version, you'll need to briefly open the app each time a new set of updates arrives to ensure they take effect. The paid Pro version adds those updates automatically in the background.
Paying up for Pro unlocks additional useful abilities. For laptop users, the app boasts that its Battery Boost feature can increase battery life while browsing by up to 50% by blocking custom JavaScript code, unscrupulous pages' sneaky attempts to highjack your processing power to mine cryptocurrency on the sly, and other power-hungry tricks advertisers conceal beneath the web's shiny surface. Pro also blocks cookie configuration menus, pop-up privacy notices, and other online aggravations.
I would gladly welcome that feature every time election season turns every YouTube video into a stress-inducing game of political ad roulette, if only for the sake of my mental health. And I'm still upset about the time my four-year-old, innocently watching videos about fire trucks, got treated to a mid-video advertisement for bulletproof body armor. A Pro subscription ends those irritations, at least when you're visiting YouTube through Safari on a Mac. In my tests, videos sometimes stopped for a second or two where an ad was supposed to be but then kept right on rolling.
Because subscriptions work via your Apple ID and App Store account, one subscription on one platform will seamlessly follow you to any and all of your other devices. On Macs, you might have to click the "Restore Purchases" button; iOS apps seem to get with the program without any prompting.
By default, Magic Lasso rewards sites with respectful, non-intrusive ads through its community allowlist, which the company says draws on a base of 200,000 users. It makes note of which sites its users most frequently add to its "Allowed" list — though not which specific users allow which sites — and lets you permit those ads as well by default. In practice, this seemed to mean allowing modest text ads on the margins of a select handful of sites. I never minded it or felt like it clogged up or slowed down my browsing.
If you want to ruthlessly crush all online advertisers, you can toggle those allowed ads off as well. If you ever want to switch Magic Lasso off entirely, you can do so with a quick toggle straight from its menubar icon in Safari on the Mac or via the Magic Lasso app on iDevices.
Magic Lasso Adblock: What you won't like
Having tested out a few other top-tier adblockers, there isn't much separating them from Magic Lasso. It does its job well but doesn't really stand out from the crowd until you add its Pro features.
I occasionally noticed Adblock getting a little overzealous. It consistently blocked package tracking links from FedEx and UPS and seemed to prevent Twitter embeds from showing up on websites as well. Toggling Adblock off and reloading the page in question provided an easy, not-too-annoying workaround.
The updates take only a few seconds, but sometimes — not always — the app uses this opportunity to nudge you about upgrading to Pro, an extra step its previous versions seemed to lack.
Once you subscribe to Pro, it can be tough to figure out how and where you can end or cancel your subscription, which seems especially irksome since that payment's set to automatically renew otherwise. (Look on your App Store account page, under Manage Subscriptions.)
Whether you're using its free or Pro version, you can see a list of how many new rules Adblock has added and when. But you can't see any further details about what those rules are, and you can't edit or add to them yourself, other than unblocking certain sites. Nor can you see which sites are on the community-generated list of allowed advertisers.
On the Mac, adding sites to your Allowed list requires a bit of extra setup, too: Rather than copying and pasting a URL straight into the app, you need to open the Extensions panel in your System Preferences, enable Adblock's access to the Share menu, and then use the Share menu in Safari to add a given site to the list.
Adblock works only with Safari, so if you mostly use Chrome, Firefox, or other browsers, look elsewhere. And its YouTube adblocking is most useful only on a Mac. On iPhones and iPads, Pro won't block ads when they play straight from YouTube's own app — and in some of my iOS and iPad OS tests, particularly on my iPhone, Pro initially failed to block YouTube ads in Safari until I'd waded several levels deep into the phone's Settings to enable those extensions and make sure they were allowed to interface with YouTube. Magic Lasso's documentation is lacking, to say the least, and nothing on iOS ever warned me I'd need to do this.
Magic Lasso Adblock: Alternatives
Adblock Plus for Safari blocks web ads, but it lost points with me for leaving its overly generous definition of "Allowed Ads" on by default. In practice, that meant sites still plagued with annoying and intrusive videos and other ads that slowed download times.
Ghostery blocked ads as adroitly as Magic Lasso Adblock, for free. I liked its quick readout of how many ads it blocked per page, among other information. But I didn't strictly need to know that. And Ghostery's totally free status is something of a double-edged sword; it lacks the higher-end features that Magic Lasso Adblock's Pro subscription enables.
You could always try a systemwide adblocking solution like Pi-Hole. But that requires extra hardware — an always-on Mac or a Raspberry Pi — plus a bunch of fiddly and temperamental software layers and special configuration. And even if you invest all that time and effort, you still might not get it to work.
Magic Lasso Adblock: Should you get it?
If you're just looking for an easy and efficient way to browse the web ad-free, Magic Lasso Adblock's perfectly fine. It does a great job, and popping over to the app now and then to update the rules doesn't take too much time or trouble. Ghostery appears to do likewise without needing manual updates, so you might want to consider it instead if that's all you want out of an adblocker.
If you can't bear YouTube ads, or you do a lot of browsing every day on your laptop and want to preserve your battery life, paying up for Adblock Pro might be worth it. For the equivalent of $2.50 a month, your subscription helps support Magic Lasso Adblock's future development for free users.
Magic Lasso Adblock: The bottom line
Magic Lasso Adblock works seamlessly across all your Apple devices. Its free version functions about as well as the best of its rivals, and it'll treat you to a faster, infinitely more pleasant browsing experience. Its Pro features work excellently within the bounds of Safari, with YouTube adblocking a particular highlight. But only you can decide whether the headaches that Adblock Pro prevents are worth the money you'll cough up in exchange.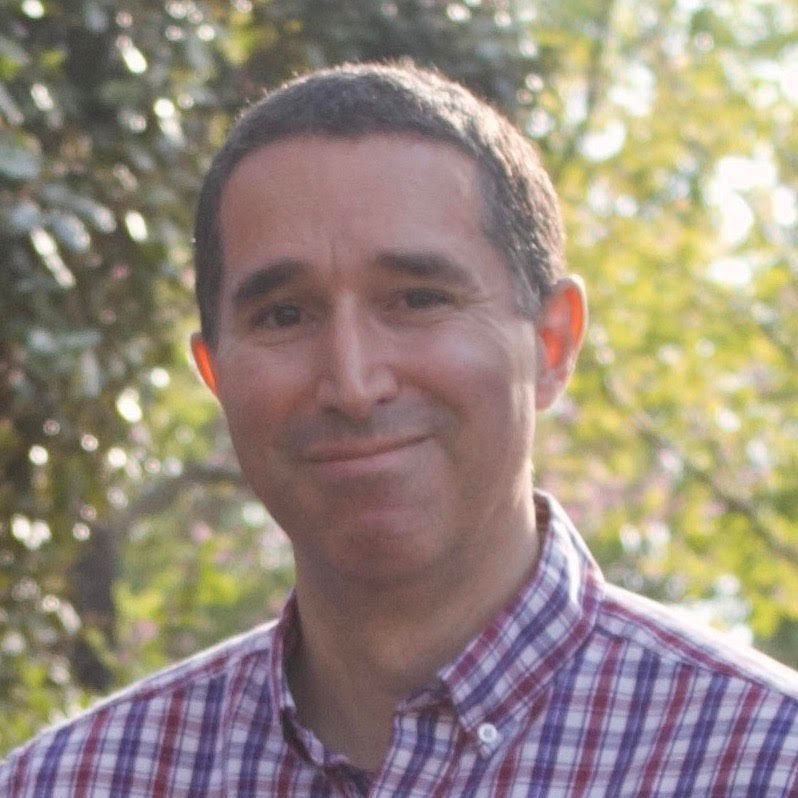 Nathan Alderman is an iMore contributor. He's been using Apple computers since his first Apple IIe in 1985, and writing professionally about Macs and their software since 2005. During his 12 years freelancing for Macworld, he covered email clients, web browsers, web design programs, writing apps, and games, and he's continued to follow those interests at iMore since 2017. An editor and writing coach in his full-time career, he spends his dwindling spare time writing fiction for fun, volunteering for democracy, and contributing to podcasts on The Incomparable Network. Nathan adores his wife and wrangles his alarmingly large children in bucolic Crozet, VA.