New Apple iMessage de-registration tool lets you switch to Android, reclaim your SMS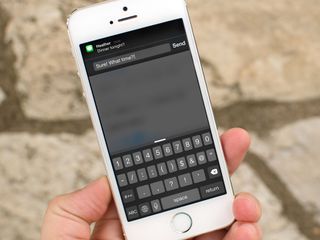 Apple has launched a new online tool that makes it easier to switch from the iPhone to a competing smartphone platform and not risk text messages getting stuck on the iMessage servers.
The web-based tool allows you to enter your phone number into the system to de-regsiter it. Once entered, Apple will send you a confirmation code via SMS. Type the code into the browser and your de-registration will be complete.
The release of the tool follows years of complaints about missing SMS/MMS messages from people switching away from iPhone. Although it's unclear how discoverable the new tool will be, it should at least make the process faster once it is discovered.
Source: Apple (opens in new tab); via: The Verge, Reddit
This is good and I guess it will give apple more accurate data on how many users they may be losing to competitive os. Posted via the iMore App for Android

Thanks Apple... I can now drop one line and go to one sim between my 5 and Android phone I'm using my Android phone more right now. Posted via the iMore App for Android

Awesome! imessage has always been a giant thorn in the side of phone-switching techies!

Go ahead boys, but don't forget to return HOME, thanks to Apple Store i have in my hand now my iPhone Plus 64 GB.. Wow. Me i never switch to any other phones it very confusing. Sent from the iMore App

Really smaart move. Use to be a big annoyance for people switching. Making more people possibly come back to an iPhone later.

Apple really needs to just make a SMS/iMessage client for Android. Google has a Hangouts app for iOS and honestly Apple's just ensuring that anyone who can't afford an iPhone is unincluded through group texts. Thanks Apple. Just Get to work ok? At least have an iMessage routing software for Mac/Android, at the very least.

It was likely to come with FaceTime; when Apple had plans to make it open source.. but the lawsuit they lost pretty much crushed those plans. yay for patent trolls! ... err wait..

Apple won't do that because unlike Google, they make their money on hardware, whereas Google makes it off you using their services and doesn't care what OS you use as long as you use their services.

True bad sad... Posted via the iMore App for Android

So if I turn off iMessage it will ensure every text message I send on the iPhone goes out as an actual text message? I think I will just leave it off so there is never a problem.
Thank you for signing up to iMore. You will receive a verification email shortly.
There was a problem. Please refresh the page and try again.