New Pokemon Snap: Do I need Nintendo Switch Online?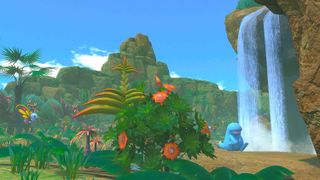 (Image credit: Nintendo)
New Pokemon Snap: Do I need Nintendo Switch Online?
Best answer: No. A Nintendo Switch Online subscription isn't required to play New Pokémon Snap though it will let you share photos online for other players to rank.
Capture Pokémon on camera
Pokémon Snap was first released on the Nintendo 64, and it's been 22 years since there's been a new version of the photography simulator. New Pokémon Snap releases on April 30, adding to the collection of Pokémon games on Nintendo Switch. Better yet, you won't need a Nintendo Switch Online membership.
All you'll need is a Nintendo Switch and a copy of the game to enjoy the story and the vast majority of the features in New Pokémon Snap. You'll be tasked with helping Professor Mirror research the Lendal region by taking pictures of Pokémon in their natural habitats. Beyond just spotting Pokémon, you'll want to try to catch them exhibiting various behaviors and make sure they're centered in the frame. You can even edit the images and add filters. Your photos will earn one to four stars based on how hard it is to capture a shot.
Why you might want to get Nintendo Switch Online anyways
After putting all that work into taking and editing the perfect shot, you might want to show it off. This is where having a Nintendo Switch Online membership will come in handy. The internet has come a long way since 1999, and New Pokémon Snap players will be able to use the subscription service to create a personal album and share images of their work online for other players to view and rank.
It's unclear if having highly ranked photos will award you with anything besides bragging rights or if a Nintendo Switch Online subscription will provide you access to any other New Pokémon Snap features. Pokémon HOME, Pokémon Sword and Shield, and Pokémon: Let's Go, Eevee! and Pikachu! don't support the service's cloud saves, so it's likely New Pokémon Snap won't either. Check back here for updates when the game releases!
Grab your camera
Strike a pose

Set off on a brand new adventure exploring the world of Pokémon behind a camera lens. Travel to the Lental region, bask in nature's beauty and try to snag a few snapshots of the wild Pokémon that live there while trying to solve a mystery.
Get more iMore in your inbox!
Our news, reviews, opinions, and easy to follow guides can turn any iPhone owner into an Apple aficionado
Samantha Nelson writes about gaming and electronics for iMore, Windows Central and Android Central while also covering nerd culture for publications including IGN and Polygon. She loves superheroes, RPGs, cooking, and spending time outside with her dog. You can follow her on Twitter @samanthanelson1.