The bottom line: This newer version of the Switch allows you to play your favorite Switch games for longer stretches. It has a battery life of 4.5 to 9 hours and can be used to play on TV or in your hands like a handheld gaming system. This is definitely an improved model from the original and makes for a great gaming system.
Pros
+

Long battery life

+

Doesn't cost more than the original

+

Joy-Cons improved over original

+

Can play handheld or on TV

+

Extremely portable

+

Customizable

+

Plenty of local co-op games
Cons
-

It's expensive

-

Also has Joy-Con drift issues
You can always trust iMore. Our team of Apple experts have years of experience testing all kinds of tech and gadgets, so you can be sure our recommendations and criticisms are accurate and helpful. Find out more about how we test.
When the original Switch console was released in early 2017, many gamers were unsure whether the hybrid would be a worthwhile purchase. After all, Nintendo's last console, the Wii U, hadn't done well at all. But the Switch delivered by providing quality games and a console that you could take with you anywhere. Two years later, Nintendo released a newer Switch model (or the new Nintendo Switch V2 as some retailers refer to it), which boasts longer battery life. We got our hands on a new version as soon as possible to see how it compares to the original.
At the time of this article, I have spent hundreds if not thousands of hours on both my original Switch and the newer model. I take a Switch with me whenever I leave the house. It provides a way better gaming experience than what you'd find on your smartphone, and its small size makes it super easy to tote around. The extra battery life on the new model really increases my enjoyment when on-the-go and definitely makes it worth buying. However, like the original, the new Switch isn't perfect.
Heads up: It's a lot easier to buy a new Switch model in person rather than online. At this moment, if you order online, there's no guarantee that you'll be purchasing the newer model.
A great console for just about everyone
Nintendo Switch: A true hybrid
The hardware on this little device is really quite groundbreaking. Never before in the history of gaming have we had something that could switch from being a complete TV console to providing those same games in handheld mode. Just like the original Switch, the new Nintendo Switch V2 is compact and stows away nicely in a bag, so you really can play it anywhere.
Everyone uses their Switch differently. Some prefer to play on the TV while others insist it's best for playing in your hands. The beauty of the device is that you can use it the way you like best since it's equally capable of doing both. I love that if someone else is using the TV, or I'm traveling somewhere, I can still play my games in handheld mode.
The Switch's Joy-Cons are unique. They can slide on and off of the main console allowing for easy multiplayer or tabletop gaming. Nintendo supplies a grip with every Switch for anyone who wants their controllers to feel like a traditional controller. Additionally, more serious gamers can purchase the Pro Controller, which is a traditional controller and works better for action RPGs like The Legend of Zelda: Breath of the Wild and multiplayer games like Super Smash Bros. Ultimate. Everything about this console's hardware is unique and avant-garde, but that's what makes it one of the best consoles ever.
A great console for just about everyone
Nintendo Switch review: What I like
There are so many positive things I could say about the new 2019 Switch. Since I'm sure none of you want to read a novel on the subject, I'll highlight what I think are the most important elements of the Switch experience.
Extended battery life: Play your favorites longer
The new 2019 model lasts up to nine hours before needing a recharge. I was even able to get it to play for five and a half hours while playing The Legend of Zelda: Breath of the Wild, one of the Switch's most power-draining games. That's two and a half hours longer than I could play on the original Switch. Basically, the longer battery life gives you a lot of playtime when away from the Dock.
Nintendo states that this new Switch will last anywhere from four and a half hours to nine hours total. I found this to be true during testing. The game you play and the settings on your Switch all affect how long your battery will last. I've found that I can get a decent amount of game time from my Switch no matter what I'm playing, but battery life will differ from game to game.
Fun games: Thousands of options
Any gamer can find a game they like on Nintendo Switch. While the Kyoto-based gaming company has been known for being kid-friendly, it also provides a wide variety of games ranging from family Switch games to more intense adult Switch games.
Additionally, with the Switch console, Nintendo has finally allowed third-party publishers to release their games on the Nintendo eShop. New games are released just about every day, so it's easy to find something inexpensive and new.
Nintendo has also released several exclusive hits on the Switch that you can't play anywhere else. I mean seriously, if you haven't played Animal Crossing: New Horizons, Fire Emblem: Three Houses, Pokémon Sword and Shield or Mario Kart 8 Deluxe you're seriously missing out.
Split screen co-op: Play together on one Switch
Many multiplayer games can only be played online instead of on one console using split-screen, which I find to be one of the most annoying things ever. When I was a kid, my friends and I would gather around my parents' dinky TV and play GoldenEye, StarFox 64, or several other multiplayer games, with each person only getting a quarter of the screen. TVs have gotten vastly bigger since then, and yet, split-screen gaming has almost gone away.
The good news is that the Nintendo Switch provides many split-screen games or same-screen multiplayer games, so you, your friends, and your family members to play together on one system. You'll still find some multiplayer games, like Fortnite, that require each person to have their own Switch, but the fact is that there are plenty of local co-op games on the Switch.
Parental controls: Monitor and control
The Nintendo Switch has more advanced parental controls than other game consoles on the market, which isn't surprising given that this is the most kid-friendly system. Parents can download a Nintendo Switch Parental Controls app that allows them to monitor gameplay, set playtime limits, or control the types of games kids can access. Don't worry, you'll also set up a password so your children can't go onto the eShop to buy new games on their own.
Customization: Decide how your console looks
Nintendo has done well in offering various color options for many of its consoles and handheld systems (think Game Boy Color or any of the different N64 color options). That ability to customize the look of your console continues with the Switch. There are a few limited edition Switch models, including Mario and Animal Crossing-themed consoles, if you want to get something a little more unique. Users can also choose between several different Joy-Con colors to find the look they like best.
If you don't like the look of any of the official Joy-Cons, you might want to consider swapping them out for unique shells. Just be aware that doing this voids your warranty.
Joy-Con drift hasn't been fixed
Nintendo Switch review: What I don't like
As much as I love the original Switch and the updates to the new Switch, there are still a few things that could've been better.
Joy-Con changes: Better, but likely won't prevent drift
When I opened up the new Joy-Cons and looked around, I saw that the antennas had been relocated to prevent the left Joy-Con from disconnecting from the main console as it does with the original. Yay! However, the joysticks themselves didn't seem to be much different. Boo! We'd hoped that Nintendo would have redesigned the joysticks to prevent drift, but that's not the case.
I personally haven't experienced any drift yet on my new Nintendo Switch V2, but many others have. After being made aware of prevalent joystick issues, Nintendo has begun to repair Joy-Cons for free, but it's still a hassle.
On a side note, Joy-Con drift issues have also shown up on the Switch Lite. The big difference being that Switch Lite owners have to send in their whole system for repair if there's a problem whereas Switch owners only need to send in their Joy-Cons.
Resolution: Behind other consoles
Both the PS5 and Xbox Series X support up to 8K, but the Switch can only do 1080p when on a TV and 720p on the little display. Now obviously, a good chunk of the Switch's cartoony-looking games don't need a better resolution to be playable. But many people complain about the look of more realistic looking games like The Witcher III and The Outer World on Switch. One day, maybe we'll get the fabled Switch Pro that many hope will come with better resolution, but for now, we have to make do with what we have.
When comparing the original Switch to the new Switch V2, the screens don't look terribly different. Both get plenty bright and provide a decent range of color while you play. Though there is a slight hue difference between them, it isn't noticeable unless you've got them side-by-side.
Online multiplayer chat: Inconsistent and difficult
Except for a few games, it's very difficult and honestly annoying to try and voice chat on Switch with fellow gamers online. Some games, like Fortnite, now have their own chat system specifically for the Switch. Some other popular games work with the Nintendo app so you can talk to fellow Nintendo players, but others don't.
This isn't necessarily a bad thing for concerned parents who don't want their kids talking to online strangers, but it is an issue for adult players who want to talk to their teammates. Although, people have found different ways of getting around this hurdle.
Price: Not bad, but still hard on the wallet
I feel a little weird complaining about the price of the 2019 Switch. I mean, it does cost about the same as the Xbox One and PS4, which both provide much higher resolution. Still, it is also significantly cheaper than the PS5 or Xbox Series X. It costs the same as the original Switch even though it has vastly improved battery life and a slight upgrade to the Joy-Cons.
Additionally, the Switch's unique design allows it to function as a handheld system, tabletop system, and TV console, all of which make the price warranted. However, $300 can still be really hard on your budget, which is why the Switch Lite has been so appealing for many people. But really, if you can afford it, $300 isn't an insane amount to ask for what you get.
It's absolutely worth buying
Nintendo Switch review Should you buy it?
The 2019 Nintendo Switch is the console gamers have been looking for. It offers between four and a half to nine hours of battery life and can be played in handheld mode, tabletop mode, or TV mode. It's the perfect device for on-the-go play and road trips since its compact design makes it easy to pack, and the battery lasts for long stretches. If that wasn't enough, many of the best games from the past few years can only be found on the Switch. It's really a phenomenal hybrid that will give you hours of solo and multiplayer entertainment.
The new Nintendo Switch V2 is definitely an upgrade from the original model. If you're looking to purchase a Switch for yourself, do yourself a favor and make sure you get the one that comes in a red box.
Hybrid hero
Play handheld or on TV

The bottom line: With this console, you can play wherever you go. There are thousands of Switch games currently available, and the ability to "switch" between playing in handheld mode or on your TV makes it so you can play whichever way is more convenient at the moment. The improved battery life makes it extra appealing for use on the go.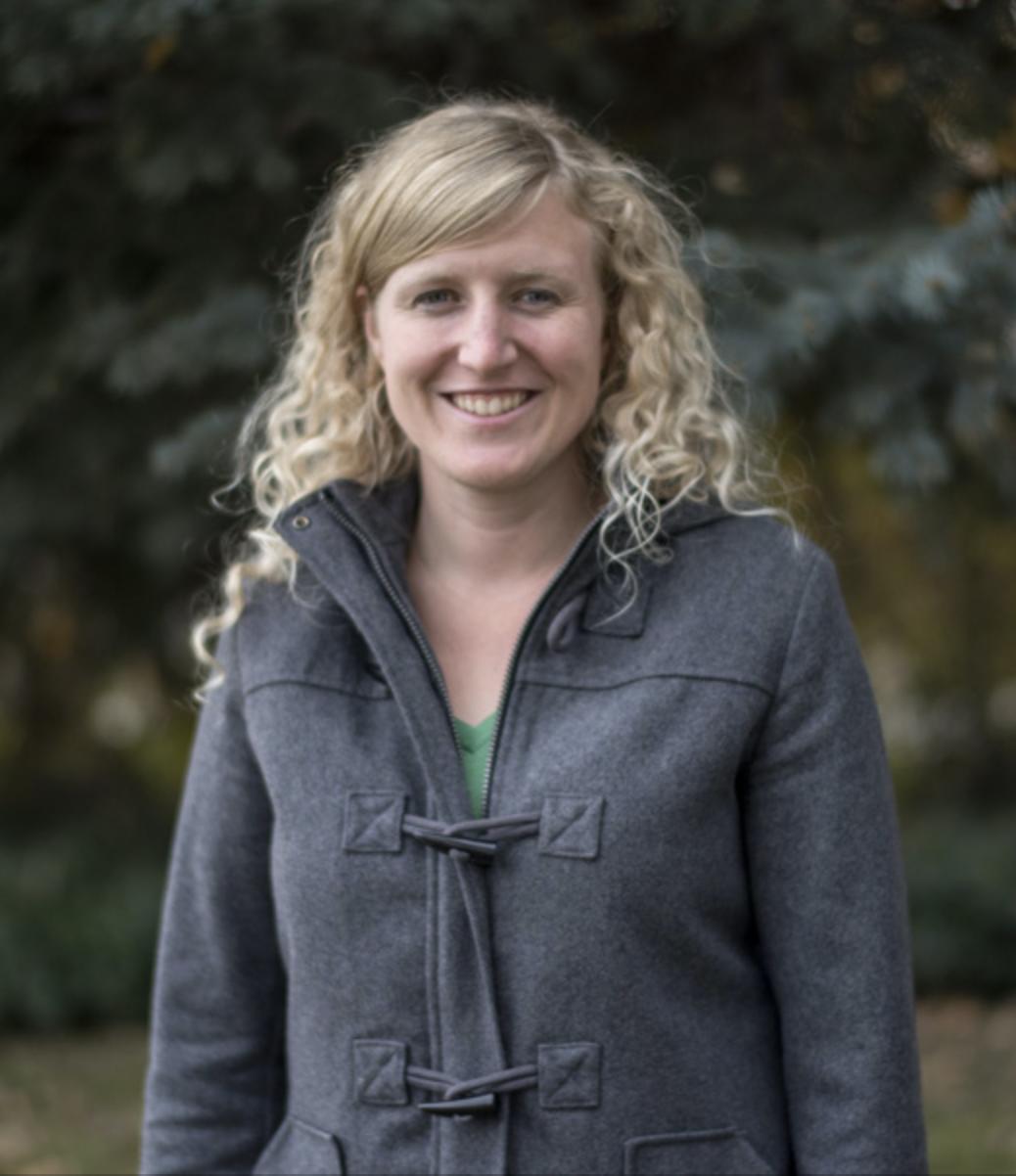 Gaming aficionado Rebecca Spear is iMore's dedicated gaming editor with a focus on Nintendo Switch and iOS gaming. You'll never catch her without her Switch or her iPad Air handy. If you've got a question about Pokémon, The Legend of Zelda, or just about any other Nintendo series check out her guides to help you out. Rebecca has written thousands of articles in the last six years including hundreds of extensive gaming guides, previews, and reviews for both Switch and Apple Arcade. She also loves checking out new gaming accessories like iPhone controllers and has her ear to the ground when it comes to covering the next big trend.