New, updated and discounted apps: Rapture, Vizzywig, Chroisen 2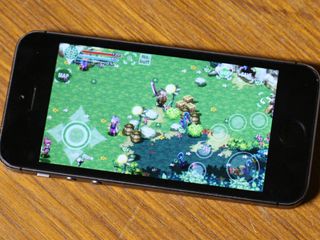 Every day dozens and dozens of new and updated apps and games hit the iOS and Mac App Stores. It's impossible to keep up with them all, but it's not impossible to pick out the very best. Here they are! Today we've got a new strategy game inspired by the Rapture, great deal on an RPG, an impressive new 4K camera tool for the iPhone 5S!
New and updated iOS apps
Discounted iOS apps
Chroisen 2: Classic-styled mobile action RPG popular in Korea. Multiple classes, 12 unique weapons, networked dungeon, P2P market for rare items, and more. $0.99 Free - Download now

(opens in new tab)
More apps and updates?
If you try any of the apps or updates, let me know how they work for you. If you got any new or updated apps today that you loved, but don't see here, let us know about them!
a $999 iOS app: Must be the most expensive app on the planet.

Wow! Vizzywig $999.99 that's pretty expensive for an iPad app. Sent from the iMore App

Chroisen 2 they collect personal data. Sent from the iMore App
Thank you for signing up to iMore. You will receive a verification email shortly.
There was a problem. Please refresh the page and try again.