Now's the time to trade in your iPhone for a new one, and Gazelle wants to help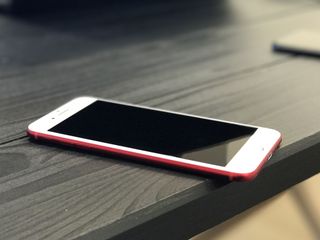 (Image credit: iMore)
The value of your current phone is declining fast, so if you're hoping to sell it for as much as possible before you upgrade to your shiny new device, speed is key. Essentially, as soon as Apple announces a new iPhone, the value of any past iPhone begins to plummet. So the closer you get to the release date of the new phone, the less your old phone is worth on sites that allow you to sell your used devices, such as Gazelle, Amazon and Swappa.
Fortunately, Gazelle announced on its website (opens in new tab) that for a limited time you can lock in the value of your iPhone, as long as you sign up now and have it boxed and mailed in by Oct. 22.
In addition, Gazelle has organized a "Get Paid to Trade" sweepstakes for those selling their devices during the promotional period between now and Oct. 22. If you participate, for each device you sell you get a chance to win the approximated value of the new iPhone 8 on a Visa gift card.
Selling your iPhone with Gazelle is fairly straightforward, so it shouldn't take you much time to hop on this deal - the website guides you through. As a test I went through the steps myself and it took me about three minutes from start to finish. However, if you need help better understanding the device-selling process, we've got you:
Tory Foulk is a writer at Mobile Nations. She lives at the intersection of technology and sorcery and enjoys radio, bees, and houses in small towns. When she isn't working on articles, you'll likely find her listening to her favorite podcasts in a carefully curated blanket nest. You can follow her on Twitter at @tsfoulk.
Loved using Gazelle. They were always quick to send out the check for my phones. Too bad I now just upgrade yearly with my carrier.

I never understood why people use rip off sites like these. Are people really gullible enough to want to sell their phones at such a reduced rate? Of course they'll buy it, they are paying way less than what its worth so that they can resell it at a higher profit and make money. Don't use them, use Craigslist or eBay and keep your money.

This is easier for people who don't want to deal with the hassle of selling. Also sometimes people might not want to do the Apple Trade-In credit way. Why? I don't know. I like Apple's way since you also get some money off too of the new phone.

Thanks for the info on the Apple trade up program. I'll probably go this route to sell my phone. Gazelle offered $80 for my old iPhone 6. Apple $135 in an Apple Store gift card. Not sure how you get the discount on the new phone though. If you're not wanting to get an Apple Store gift card, I would use usell.com over Gazelle. I got a $133 offer there and you have a month to get it to them.

What? You mean a company is going to buy an item at a lower price and sell it for a higher price? Sounds like a weird business practice to me.......

What? You mean a company is going to buy an item at a lower price and sell it for a higher price? Sounds like a weird business practice to me.......
Thank you for signing up to iMore. You will receive a verification email shortly.
There was a problem. Please refresh the page and try again.