NSFW: Apple is doomed without a purple MacBook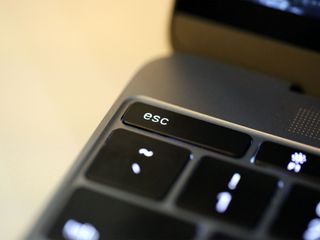 Shut up, you vulgar little tongue cluckers. There is nothing not fabulous about being able to walk into a serene, austere Apple Store and check out the new gear without having to stand in line and feel boxed in.
I liked being able to book a Watch try-on appointment from my phone and stick to it. Compared to my past few Genius Bar experiences, that's a big step in the right direction. Apple Stores shouldn't be as crowded as they are when new products launch. It's gross. And most people don't like it.
In Boston, everything was abuzz because the famous Boston Marathon happens next week, and the finish line is a few hundred yards from the entrance to the Boylston Street Apple Store.
With Boston Marathon bomber Dzhokhar Tsarnaev's trial and conviction putting the exclamation point on a particularly brutal winter, Boston's Back Bay was positively vibrating with energy. The sun was out and Boston residents and visitors were soaking in the warm spring rays as they made their way down the street. That energy was evident through the tall glass panels of Boston's Boylston Street store — but inside the ground floor of Apple's Boylston Street store, it was a cool oasis.
It was business as usual at the Genius Bar upstairs, but the new product area certainly left me with a positive impression. Boylston Street's ground floor is where the company showcased the new releases. I was able to breeze in, talk with someone, and get my hands on the watch almost instantly. Sure, there were a few other customers who'd made appointments, but that was pretty much it.
Which left me alone in my thoughts. What did I really think about the Apple Watch? Which MacBook color should I get to match my new Apple Watch and my iPhone 6, and why wasn't purple a choice?
I've seen some rather petty tongue-clucking on other web sites that suggests the lack of crowds is indicative of a disastrous product launch. Disastrous product launch? Bullshit.
Apple communicated the April 24th launch date pretty well in its TV advertising; a launch date they're softening lately because they're not going to have supply to meet demand. Tax day in the U.S. just happened; that's certainly where a lot of Apple's customers have had their attention focused, along with Major League Baseball's opening day in their local city.
Spring forward, as the puntastic Apple Watch rollout event was billed. The Apple Watch introduction experience is something new that Apple's never tried at its stores before. Let's actually wait to see how it goes before judging it.
As far as the new MacBook is concerned, I'm impressed. The new keyboard was as unnatural to me as Force Touch was natural, but I know my fingers would adapt quickly, because going back to the Retina MacBook Pro to write about it afterwards was like walking on the uneven planks of a buckled deck.
If you haven't already checked out Rene Ritchie's MacBook review, make sure to. And join us next week as we get closer to Apple Watch launch day. It's gonna be fun.
Master your iPhone in minutes
iMore offers spot-on advice and guidance from our team of experts, with decades of Apple device experience to lean on. Learn more with iMore!