Office 2016 for Mac vs. Office 365: What's best for you?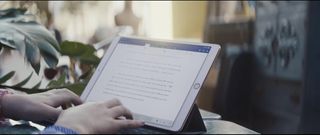 While Pages is a great word processor, Microsoft Word and other programs available with Microsoft Office are still widely used. It can be frustrating to pass documents between Apple's applications and Microsoft Office. I have dealt with getting Word documents from friends, only to open them in Pages a realize they aren't formatting correctly, or the spacing is off, etc.
The good news is Microsoft Office for Mac is pretty great. If you've ever used a PC before, you're likely familiar with the interface, and personally, I think the design of the Office programs for Mac is stellar. Of course, Microsoft offers two versions of Office for Mac, Microsoft Office 2016 and Microsoft Office 365, so here's a breakdown of each one so you can choose the right one for you.
Users and devices
When deciding what Microsoft Office package you want, you're going to need to know how you intend to use it. Are you one of those people who want to use Office on your Mac, iPad, and iPhone, or do you only need it on your MacBook Pro you use for work or school every day?
Office 2016 Home & Student: Installed on one Mac
Office 2016 Home & Business: Installed on one Mac
Office 365 Personal: Installed on your Mac, iPhone, and iPad with only one user allowed to access the 1TB One Drive storage.
Office 365 Personal: Installed on up to five Macs, PCs, iPhones, and iPads with five users allowed to access the 1TB One Drive storage.
Programs
Which programs you need in your Microsoft Office suite will also be a critical deciding factor in which version you buy.
Office 2016 Home & Student: Comes with Word, Excel, PowerPoint, and OneNote
Office 2016 Home & Business: Comes with Word, Excel, PowerPoint, OneNote, and Outlook
Office 365 Personal: Comes with Word, Excel, PowerPoint, OneNote, Outlook, Publisher (PC only), and Access (PC only).
Office 365 Home: Comes with Word, Excel, PowerPoint, OneNote, Outlook, Publisher (PC only), and Access (PC only).
Cloud storage
Microsoft OneDrive is a cloud storage service that you can use to store files, photos, documents, and other data. If you get either version of Microsoft Office 365, you'll get a free TB of OneDrive storage to access and use.
Office 365 Personal: 1TB of OneDrive storage for one user, plus 60 minutes per month for Skype calls.
Office 365 Home: 1TB of OneDrive storage accessible by up to five users, plus 60 minutes per month for Skype calls.
Neither tier of Microsoft Office 2016 comes with OneDrive storage.
Pricing
The most significant difference by far is pricing and payment model. Microsoft Office 2016 is a one-time payment, while Office 365 is a monthly subscription model.
Office 2016 Home & Student: $149.99 and doesn't come with updates.
Office 2016 Home & Business: $229.99 and doesn't come with updates.
Office 365 Personal: $69.99 per year (or $6.99 per month), includes updates.
Office 365 Home: $99.99 per year (or 9.99 per month), includes updates.
The bottom line
(opens in new tab)
The enormous benefit to Office 365 is the 1TB of OneDrive storage. This means all your work documents, personal finance spreadsheets, or school presentations can be saved locally and in your OneDrive, keeping all your data safe and accessible to you whenever you need it.Chances are Office 365 Personal is the best bet for most people, but if you love the free cloud storage and you need Office for your entire family, the Office 365 Home version (opens in new tab) is your best bet.
(opens in new tab)
If you're looking for the basic Office program like Excel, Word, and PowerPoint, and don't need OneDrive cloud storage, Office 2016 is perfectly fine for one person.You'll only have to pay once, meaning you don't have to worry about that yearly subscription fee hitting your credit card every year. Of course, the lack of updates is a little annoying, but for most users, you'll probably not even notice or miss the extra features Office 365 provides anyways.Office 2016 Home & Student is going to be all the majority of people will need; however, if you do want Outlook your can always get the Home & Business (opens in new tab) version as well.
Luke Filipowicz has been a writer at iMore, covering Apple for nearly a decade now. He writes a lot about Apple Watch and iPad but covers the iPhone and Mac as well. He often describes himself as an "Apple user on a budget" and firmly believes that great technology can be affordable if you know where to look. Luke also heads up the iMore Show — a weekly podcast focusing on Apple news, rumors, and products but likes to have some fun along the way.
Luke knows he spends more time on Twitter than he probably should, so feel free to follow him or give him a shout on social media @LukeFilipowicz.
So, question. What happens after the year if you don't renew the Office 365 license? Do you just lose access to Word et. al.?

Yep. Subscription models are just money grabs, unless they're actually for providing a service that requires access to a server (e.g. Netflix, Spotify). Personally I'll stick with iWork.

This one does provide you with 1T of online storage and 60 minutes per month of Skype calls to some countries. Now, whether this is worth the subscription price is the question you alone can answer. One thing worth mentioning, most retailers would let you buy one year of Personal at $49.99 with the purchase of the PC, so if you have friends or relatives buying new hardware you can get a key card at a discount.

iWork is terrible compared to Office, but you're free to stick with it if your needs are that incredibly basic. Nothing wrong with it. I tried to make that work, but it's not a viable solution. The software is just incredibly incapable. Even Keynote isn't that good compared to PowerPoint, unless your needs are quite basic. Apple is wise for targeting iWork at kindergarteners. I actually think iWork works better on Mobile than it does on the desktop, frankly, but there Office Mobile is just as good - IMHO - better when you factor in how much better Outlook, Excel and OneNote are than Apple Mail/Contacts/Calendar, Numbers, and Notes. On desktop, it isn't even close. If you use both Windows and macOS, then iWork is a practical non-option anyways. The Web Apps are sluggish compared to Office Web Apps, and it just doesn't make sense to be stuck in browser tabs when you can use desktop applications that perform better without the back button, refresh and connection gotchas of a web app. Office 365 gives you access to 1TB of OneDrive storage - and that's ignoring Office. How much would that cost in the Apple ecosystem? Right... $9.99. It also adds Support and Premium Features to Outlook.com and OneDrive (especially, which adds a number of features not found in iCloud) - in addition to the Skype Minutes (YMMV). Office 365 is one of the best Subscription deals on the market. It's cheap, and it adds value across the entire array of Microsoft consumer services. Few other companies have done anything as compelling (they just use their market position to force it, like Adobe).

How is it incredibly basic compared to Office? Because it can't do Macros? And yes if you're on Windows then you can't use iWork, but this article is about the Mac. Really storage deals have nothing to do with Office, it's just that Microsoft bundles them together, so it's somewhat irrelevant to the subject. Sure OneDrive is cheaper than iCloud, but that's another subject for another article. If you can explain to me why iWork is as "basic" as you say, then fine, although you haven't really stated why. I've done plenty of serious work using iWork, it's not for kindergarteners and using that kind of terminology kind of says what type of person you are. Have you even tried iWork? I mean properly? It doesn't sound like it. And Adobe are another one doing the ****** subscription scheme for a product that doesn't need it. Thankfully there are other products now that rival Adobe's products, so I don't need them anymore

Yes, you will lose access to the software.

One more bit that's relevant. Office 2019 is already being demoed by business clients on the Win10 platform - I'm one of them. Office 2016 will not have an upgrade path to Office 2019 when it ships (likely in October or November), just as there was no upgrade path from the standalone perpetual license for Office 2011/3. Pay up now for Office 2016 and you'll have outdated SW in under 6 months. Also, OneNote as we know it now is already abandonware - MS has already put its successor out there to Win10 customers for several months. Spoiler: it sucks.

OneNote has 4.5 stars on the Mac App Store, it's "Editor's Choice", and was last updated in April. Doesn't seem like abandonware, but I could be wrong.

1.) Office 365, all versions will work if you no longer subscribe, you only switch to the inferior (non 365/subscription) version.
2.) EVEN without a discount when buying a new PC/Mac, the subscription (365) ends up being FAR cheaper than the old fashioned "buy in FULL versions" every 3 years, or so! YET, it STILL offers more than the so called "full", one-time-pay versions.
3.) The 365 (subscription) versions will always automatically (if you wish) not JUST upDATE; but also upGRADE to the newest version, like the upcoming Office 2019!
(Yes, your purchase/subscription is called Office 365, but under that heading, you get whatever the latest "upgrade" is, currently 2016, however... it will automatically tell you when you can upGRADE, free of any other charges, to the upcoming 2019 version, as it will do again, perhaps in 2022 or 2023! AND, of course, you can continue to change the compatibility mode on any document you wish, or include all newer fonts in your document just in case the receiver uses an older/inferior version.
4.) The article is/was misleading, I'm sure by an innocent accident, in a way that is (was?) detrimental to my pro-subscription (365) argument... That is; while correctly stating that Office 365 personal edition comes with a free TERRAbyte of storage... The FAMILY EDITION (up to 5 people) DO NOT HAVE TO SHARE THAT TERRABYTE of storage; but rather, ALL 5 MEMBERS GET THEIR VERY OWN (PRIVATE) FULL TERRABYTE UNDER THEIR OWN NAME/"ACCOUNT" (Accounts "LIKE" personal/individual accounts)... yet billed annually as one account that is only SLIGHTLY more expensive than a personal account!!! I.e. there are a TOTAL OF FIVE FREE TERRABYTES!
I'd considered this plan for myself, but I cannot use (as far as I know) all 5 TB under my own name if my need for space ever surpass 1 TB. (I have no family.)
Sincerely,
Paul D. Selby
Get the best of iMore in in your inbox, every day!
Thank you for signing up to iMore. You will receive a verification email shortly.
There was a problem. Please refresh the page and try again.