The Olive Pro are about to change how you hear the world around you. These unique 2-in-1 hearing aids double as premium Bluetooth earbuds, and unlike many other hearing aids that can cost thousands of dollars, the Olive Pro are set to debut at just $299 — a price that places them right beside the AirPods Pro. These hearables aren't just similar to Apple's popular earbuds in price but in design and sound as well.
While the Olive Pro aren't set to ship until April 2021, pre-ordering today can save you 40% off their regular price thanks to this exclusive deal for iMore readers. Today's offer at Indiegogo drops the price of these 2-in-1 hearables down to $179 from $299, and after launch, there's no telling how long it will be before a deal this good is available again.
$120 savings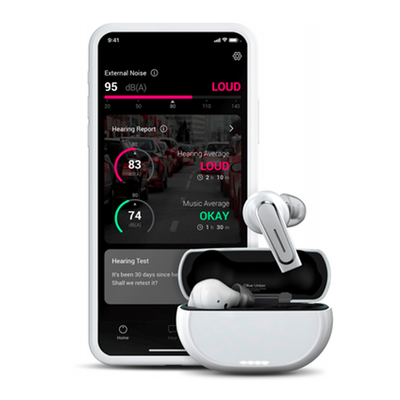 Olive Pro 2-in-1 hearing aids and Bluetooth earbuds
The Olive Pro are 2-in-1 hearing aids that double as Bluetooth earbuds. They're FDA-registered as true hearing aids but priced like wireless earbuds! Today's exclusive offer gives you the chance to score a pair for as low as $179!
$179.00 $299.00 $120 off
You may be familiar with the Olive Smart Ear, a Bluetooth hearing earbud with app support that not only helps you hear conversations and the TV better but can also be used to take calls or listen to music. The Olive Pro takes the hearable even further for a premium look and feel at an affordable price. Plus, the Olive Pro are FDA-registered as a medical device and can be set up in just five minutes.
The Olive Pro are truly unlike any hearing aids that have come before them. You can use an app on your iOS or Android phone or tablet to customize the sound to your liking, adjust the EQ profile, turn on Hear Mode or Music Mode, and more. They offer ultra clear sound quality, along with automatic background noise cancellation and even a built-in microphone so you can take calls hands-free. They last for up to 18 hours with each charge and they even support wireless charging.