Phone different Podcast 19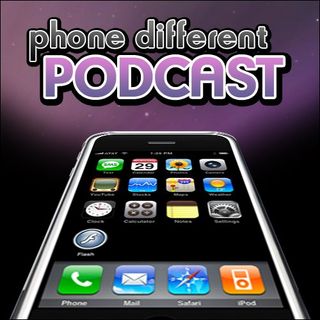 This week Mike and Dieter discuss the continuing iPhone 3G drama -- could it be that Apple plans to just sell the thing unlocked and let carriers do what they will rebate-wise via iTunes?
(opens in new tab)
Mike is old: he needs glasses to read his iPhone:
iPhone 3G: June 9th, Available on June 19th
3G speeds getting 3Gier, No, seriously, really fast
Around the world, iPhone Risk. Canada too?!
Refurbs are cheap, Casey gives us an unboxing
Music companies still suck
How To
Jailbroken apps
Installer.app updated
WinPWN out of beta
Store
99 cent case sale still going on
Community
Per the comments on PDPC 18, we're sticking with Phone different podcast, although "iPhlog Different podcast" form tschertz01 is awfully tempting!

Forum taking a bit longer than we'd hoped, but should be any day now
Keep an eye on the iPhone Blog for an update to the Wait-a-Thon contest. I'll be announcing a SLEW of winners (haven't been picking them on a regular basis) as well as announcing the details on our iPhone 3G givewaway
Get the best of iMore in in your inbox, every day!
Hi Guys,
I have an interesting article about the iPhone, here.
http://lantinian.blogspot.com/2008/05/iphone-pandemic.html
I really like your version of how the 3G iphone can get activated. I hope its indeed unlocked.
Thank you for signing up to iMore. You will receive a verification email shortly.
There was a problem. Please refresh the page and try again.