Phone different Podcast 22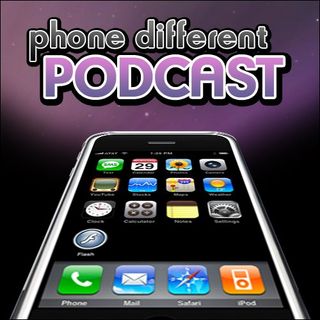 Ready for iPhone 3G yet? Mike and Dieter run down the run-up to the iPhone 3G as of our recording on Monday. Plenty to mull over -- plus your comments and forum posts!
News
iPhone 3G spotted in the wild
The line has started in NYC ...by hippies!
iPhone 2.0

iPhone 2.0 to sport secure erase,
could it support mms?
Games we like

Rogers Craziness continues

Final Rate Plans finally appear
A user revolt!
Rogers goes into PR Panic Mode
Apple pissed and shortchanging Rogers?

Minimum transaction at $250
iTunes News

Activation via special version of iTunes.
iPhone Remote!!
Tips
Ways to get tasks on the iPhone
How to migrate from iPhone 2G to iPhone 3G
Community
Comments from the last podcast
Just one from CrackBerry Kevin:
Forums: Rocking and Rolling
Get the best of iMore in in your inbox, every day!
Good podcast... just making the wait until Friday that much more painful...

Although, no mention of that awesome new moderator you have in the forums! :)

Geeeez...I don't even know what to respond with. I'm dead to Mike I've been killed and I'm now a Zombie blogger uhhh... Cool! Great Podcast as always.
Thank you for signing up to iMore. You will receive a verification email shortly.
There was a problem. Please refresh the page and try again.