Animal Crossing is finally coming to the Nintendo Switch next month in the form of New Horizons. If you're excited to dive in and want to get the most out of the game, you ought to pre-order the Animal Crossing: New Horizons Official Companion Guide at Amazon. It's down to $17.99 from its $30 retail price there right now, so you can score it at a 40% saving. There's no telling how long this discount will last, so don't miss it if you want to pick it up for yourself of the Animal Crossing fan in your life.
Create your paradise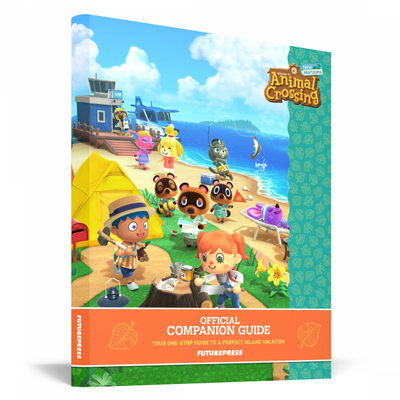 Animal Crossing: New Horizons Official Companion Guide
This premium book is the perfect guide for getting the most out of island life in New Horizons and serves as the ultimate reference material for those who want to get everything from the game. Pre-order to score this limited-time discount.
$17.99 $29.99 $12 off
Similar to other guides of this sort, the New Horizons companion guide is slated to ship on April 9 which is slightly after the game itself is released. This guide will help you get set up in your new island home and allow you to get to grips with all of the different aspects of the game. It's the perfect pickup for someone new to the Animal Crossing series and will help even the most hardcore completionist get the most out of the game.
Being a pre-order, you also get the benefit of Amazon's pre-order price guarantee. That means that in the unlikely event of it falling in price further before it ships, you'll only pay the lowest price.
We've already received a bunch of information about Animal Crossing: New Horizons ahead of its launch and we've put together a guide of everything you need to know. There's also a sweet New Horizons Nintendo Switch bundle that you need to check out if you haven't already seen it.
Black Friday Deals
We may earn a commission for purchases using our links. Learn more.