Quickly find files on your Mac with HoudahSpot 4 for only $19!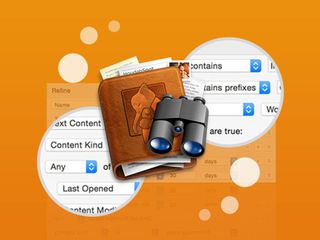 Keeping your file organized and accessible is a tough job these days. Sometimes you'll be looking for a specific file and you just can't remember what you called it. So what do you do when Finder and Spotlight can't get the job done?
Never Misplace A Mac File Again with This Powerful Search Tool
Learn more
What you need is HoudahSpot, a supercharged desktop search tool which uses the Spotlight index to mine into files to find exactly what you need.
This powerful tool is able to find files on your Mac by name, text, content kind, file extension, author, recipient, pixel count and more, with hundreds of search criteria to help zero in on the file you're looking for You're able to preview files and text match content before opening anything with templates available for recurring searches.
Normally, this software would be sold for around $55, but for a limited time only, iMore is offering a family license for HoudaSpot 4 for only $19! That's a saving of over 50%!
Get HoudahSpot 4 for your Macs for only $19!
Learn more
With the Family License we're offering, you'll be able to install and use HoudahSpot on every Mac in your household. If you're tired of spending so much of you time searching for files, get HoudahSpot 4 and be more efficient.
Get the best of iMore in your inbox, every day!
Your source for all things Apple