Russia asks Apple to remove messaging app Telegram from the App Store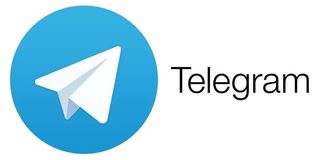 (Image credit: Telegram)
UPDATE: The app claims that Apple hasn't allow Telegram to update since April, and because of that the app has missed the GDPR update that would meet new European regulations.
In a statment, Pavel Durov, the founder of Telegram, claims that Apple did not "side" with the app:
May 30, 2018
Telegram, a Moscow-based secure messaging app, has been popular in Russia for a number of months now. Well, at least until April, where the app got in trouble for refusing to share its encryption keys with Russia's Federal Security Service.
Following a court ruling that actually banned the app from Russia until it provided said keys, the country went on to block 50 VPN services in order to stop people from accessing the App.
Regardless of the country's attempts, Russians are still accessing the app: and now Apple is being asked to step in.
In a letter to the company, authorities claim they're giving Apple mone month to meet their demands before their enforce their punishment.
What do you think?
Are you surprised at all by what's happening in regards to the Russian government responding to Telegram? Do you think Telegram should provide its encryption keys?
Let us know what you think down in the comments below!
Get the best of iMore in in your inbox, every day!
Cella writes for iMore on social and photography. She's a true crime enthusiast, bestselling horror author, lipstick collector, buzzkill, and Sicilian. Follow her on Twitter and Instagram: @hellorousseau
Apple has been blocking Telegram from updating its iOS app globally since mid-April. https://telegram.org/faq#q-what-about-gdpr

Thanks for the update, Cella. will wait to hear from Apple. Also, I noticed a couple of typographical errors. Could you fix it?
Apple "mone" month to meet their demands before "their" enforce their punishment.
mone - one
their - they

If Apple really cared about free speech, there's an easy fix. Allow people to use XCode apps for longer as a test. Give them 6 months for free instead of the 1 week. Then, anyone could compile Signal/VPN's in countries like China or Russia. Can't stop the signal.

Absolutely NOT. Apple should not give in if they do it shows who they support. NO Government has any right to any communication, USA included. Encryption in messaging is vital.
Thank you for signing up to iMore. You will receive a verification email shortly.
There was a problem. Please refresh the page and try again.