Setapp is the Netflix of Mac apps and you're invited to the beta!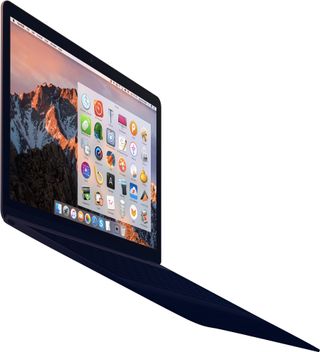 Note: The giveaway contest is over as of December 8 at 5:00 p.m. ET. Thanks for entering.
MacPaw (opens in new tab), the creators of such utility apps as CleanMyMac and Gemini have come up with a genius idea to bring together some of the best utility and productivity Mac apps under one subscription service. For just $9.99 per month, subscribers have access to about 50 apps (with more being added regularly). MacPaw has generously offered us 50 invitations to the beta to give away to you.
The invitations give you immediate access to download, install, and start using the beta of Setapp on your Mac.
Setapp requires a Mac running OS X 10.10 or higher and an internet connection. You'll also need a valid credit card. After the beta is over, testers will automatically be updated to the public version, where they will get a free 30-day trial, followed by a regular subscription.
To enter the Setapp beta invite giveaway, post a comment below and let us know that you want an invite. We will select 50 people at random and contact them with an invite and instructions on how to download and install Setapp.
What is Setapp?
Setapp is a subscription to more than four dozen (and counting) utility, graphic and design, video, finance, and productivity apps for the Mac. We're not talking about advertisement-supported apps, or ones that require an in-app purchase to get the full experience. Setapp apps are full-featured and you get complete access to use them. Many have been awarded Apple's Editor's Choice. These are top-quality apps.
It costs $9.99 per month. Subscribers have access to all apps in the service, including new apps that get added along the way, as well as updates to existing apps.
How does Setapp work?
After you sign up, you will download the main Setapp app. This is basically a folder with a list of the apps available with the service. Icons for each app will also download to your Launchpad, but none of these apps will actually be installed on your Mac until you download them manually.
The next step is to check out what apps are available. If you don't know what an app does, double-click it. A preview window will appear that explains what the app does. It's sort of like a summary page in the App Store. If you want to use the app, click Open at the bottom of the preview window. The app will then download onto your Mac.
If you decide you don't want to use the app anymore, you can remove it by dragging it to the trash, just like you would any other Mac application. However, after you remove it from your computer, it will still appear in the Setapp folder, but will have a "Download" icon next to it. That way, you can always download it again later.
Apps are updated and new ones are added regularly. In the few weeks that I've been using Setapp, about a half-dozen new apps have been added. Some of them are apps I already own because they are awesome apps that every Mac owner should own. Many are apps I've always wanted to try, but wasn't sure it was worth the financial investment. Setapp gives me access to all of these apps for as long as I keep my subscription going.
You'll be able to use Setapp on two different Mac computers with one subscription. MacPaw is working on adding a Family Share plan in the future, which will allow for more machines, but will cost more.
What's it really worth?
You may be thinking that you can't imagine needing to spend $9.99 per month on a bunch of apps. How could that possible be a better financial investment in the long run? Well, for some of you, it may not be worth it. But, let's go down the list of apps that Setapp currently supports and see how much it adds up to. Keep in mind that Setapp will likely add more apps in the future.
That's nearly $1,300 worth of apps (so far). At $9.99 per-month, you could subscribe to Setapp for 10 years and still come out on top. That's not a bad bargain at all.
How do I get in on this beta?
To enter the giveaway, just post a comment below that you'd like to be invited to the beta. We will pick 50 people at random, who will then be contacted with information on how to register, download, and install Setapp. Good luck!
Note: The giveaway contest is over as of December 8 at 5:00 p.m. ET. Thanks for entering.
Lory is a renaissance woman, writing news, reviews, and how-to guides for iMore. She also fancies herself a bit of a rock star in her town and spends too much time reading comic books. If she's not typing away at her keyboard, you can probably find her at Disneyland or watching Star Wars (or both).
I would love to try this!

Would love to check this service out. Requesting a beta invite. Thank you.

I'm in, please!!! Sent from the iMore App

SAAS done right? Count me in!

Wow, yeah, this looks amazing. I feel like I'd spend days just trying out new apps. Please send me an invite!

So, if I am using an app, and the developer drops out of the subscription bundle the next month, I lose access to the app?

That is correct. If a developer leaves the service, the app is no longer available in Setapp. However, MacPaw does a fairly extensive screening of developers they invite to join the service, so I don't think this will happen a lot.

Looks like an awesome opportunity. I would love to be invited to the beta.

I use one of their other apps (Sip) and they emailed me my beta invite this morning. Can say, 10/10. Image2icon? Loving that. Had no idea it existed. WiFi Explorer? Heck yes. Can't wait for more apps to be added.

Who wouldn't want to give this a go? I'll take a beta invite please :)

Not me. I don't like subscription services, I like to just buy the apps I want and know I own them forever without being tied down by a subscription

I would like to try this.

Awesome! I have some of these apps but would like to explore some of the others. Invite me to the beta please! Sent from the iMore App

By the way, when will you guys be picking the random 50? Sent from the iMore App

Totally dependent on the quality of the apps. For $60 a year, there need to be a few must haves in there. I'd say a half dozen or so. But it's certainly a good idea. The Mac App store has too many restrictions as is currently set up.

this is awesome, I been waiting for a solution from Apple like this for a long time, and now no more waitings!!! I'm definitely in

It would be interesting to see how this works out over the long term. I wonder if the companies behind the individual software titles are required to keep there software available for a specific amount of time?

Another major issue is long term commitment. If I'm learning how to use an app that is part of the monthly system and then the developer pulls out, I'm going to be angry. Same for further development. If the app isn't upgraded over time, it's a problem. Can't have a Netflix situation where movies come and go.

I'd like to be included in the beta. Thank you! Sent from the iMore App

I would like to try this.!!

Would love to give this a shot. I have recently started using macOS and haven't been able to find many apps worth dropping a large sum of money on to use.

Cant wait to test it out.

Looks like a cool opportunity. I already use many of these, but would love to try the beta.

I would love to check it out.. thanks!!

love the idea.. would love to be a part of the beta.. n subscribe when it''s out of beta.

Looks worthwhile. I'd love to check it out.

What a fantastic idea. I'll be joining

1239.54 isn't nearly 1300, it's more like over 1200, but it's very cool anyway. ;) oh yeah and I'd like to try it.

I would like to try this too! Sent from the iMore App

I would like to try this too! Sent from the iMore App

What a great way to introduce new apps.
Enter me into the beta, please. Thanks.

Aw yeah baby give me some of that beta love!

I'm quite interested!! I'd like an invite please!

Me too, please! Sent from the iMore App

I'd love an invite. Please and thank you.

Sounds like a great idea, I'd love an invite.

Oh yeah baby, I'd LOVE to try this. Please send me an invite!!!!

What a wonderful idea! What a great way to get " Back to the Mac" from a few years ago.. Count me in- please!

Been a Macman since '81. Would love to try out some of these apps!

This is cool and I would like to be invited. I could see myself subscribing to this. Sent from the iMore App

Sounds like it would be worth trying out.

I would like to be considered

Sounds awesome! Would love to try this! Moving forward the "all you can eat" Netflix model makes a lot of sense considering the direction lots of apps have taken with in-app purchases. Now all that's missing is a Netflix for newspapers/magazines and I'll be happy Sent from the iMore App

I would love to try this. Thanks!

Have always wondered how a service like this would work. Look forward to it!

I would like to beta test. Sent from the iMore App

I would love to give this a try. Looks really interesting!

This is a great idea! I have a few of the apps already, but there are heaps that I want to try. I really hope that I get a chance to try the Beta.

I'd love to join! Sent from the iMore App
Get the best of iMore in in your inbox, every day!