Bottom line: Apple's new HomePod is so good, I can't quite believe how much the company has improved the sound signature over the original.
Pros
+

Unbelievable sound

+

New smart home capabilities

+

Siri is noticeably snappier and more responsive
Cons
-

Still pricey

-

You need two for the best experience

-

Siri and iPhone Audio interface are clunky
You can always trust iMore. Our team of Apple experts have years of experience testing all kinds of tech and gadgets, so you can be sure our recommendations and criticisms are accurate and helpful. Find out more about how we test.
Apple's original HomePod was one of its best yet most misunderstood products: a "smart" speaker let down by its "smart" assistant, with a price tag that made it hard to place in the market. Yet despite being released in 2017, I've been a HomePod owner since day one, and until a few days ago, I have never had cause to replace my stereo HomePod setup for either music or home theater, until now.
Apple's HomePod is back sporting a familiar design, and a few very exciting internal changes that make the new one a cut above the old model. It's still pricey, but the HomePod now offers more than ever in the same handy package.
At the end of the day, the HomePod is all about sound, and this one blows the old one out of the water. I've been extensively testing the new HomePod for hours since launch. Here's everything I've found.
HomePod 2: Price and Availability
If you're wondering where to order Apple's new HomePod 2, you don't have to look far. HomePod 2 is available from Apple.com and in Apple stores. There's only one model and it costs $299. You can also get it from Best Buy, and B&H Photo. In the UK, it's available from Apple as well as John Lewis for £299. It comes in two colors, White and Midnight. My Midnight units were noticeably darker than my old "black" HomePod units, but I can't say for sure if that's a new shade or just fade over time.
HomePod 2: Hardware and Design
At first, second, and third glance Apple's new HomePod looks indistinguishable from the old model because it largely is. They share almost identical dimensions and the same footprint, as well as the same dust-loving criss-cross mesh cover (for goodness sake, buy the Midnight version).
Having sampled both the Midnight and white versions, I can confirm that the white one almost looks dirty out of the box. The white is brilliant, but the way shadows (and eventually dust) fall on the mesh means it just doesn't look quite right.
At the top, Apple has slightly adjusted the touch controls and display. It's now a wee bit flatter and sits recessed well below the top of the mesh, protruding less than the old one. Underneath, Apple has completely flattened the base of the HomePod which, in theory, can help with cleaning and that old problem of staining desks. Initial reports suggest this issue may still be present but less problematic than it was in the old one, and I've not had any issues with the HomePod leaving behind rings like an old coffee cup. Otherwise, the HomePod's display is the same cool LED that indicates either music playing or Siri responding to a request, and touch controls for volume, pausing, playing, and skipping tracks. Given the HomePod is mostly a voice-controlled speaker though, I wouldn't worry about these too much.
One small yet very important design change is that the HomePod's audio cable is now detachable, and fits neatly into a slot at the back of the new HomePod. This is a huge change. Where previously the old HomePod's cable couldn't be detached, this now makes the HomePod 2's cable and electrics much more repair-friendly. It's also better for cable management, as any hole you need to pass the HomePod's cable through now only needs to be a few millimeters wide, rather than bigger than the entire plug socket at the other end. It's a seemingly insignificant yet much-needed change for HomePod, and one I'd look forward to on a future HomePod mini.
Apple has tweaked the insides of the HomePod, with the new 2023 model actually featuring fewer speakers inside than the original thanks to a reduced number of tweeters. The new HomePod also includes an internal temperature and humidity sensor, so you can ask Siri what the temperature is in a particular room and it will give you a reading straight from your HomePod. It works too, 23 degrees if you were wondering. But how does all this sound? Let's get on to why you're really here.
Reviewed by:
Before reviewing our HomePod, Stephen spent more than 20 years as a musician. He also has nearly 10 years of experience using Apple's Logic Pro and Mainstage tools for sound design and live performance and has more than five years of experience as a sound engineer and technician running live events. He has conducted numerous audio and home entertainment reviews for iMore and has owned Apple's previous HomePod for several years since its release.
HomePod 2: How does it sound?
In a word, superb. The original HomePod was arguably one of the best speakers ever at its price point, the HomePod 2 is no different. In fact, it's better. It boasts an absolutely stunning spectrum of sounds, from crisp and clinical high-end, full and expansive mid-range, and clear bass that rumbles and punches without any hint of distortion at any volume.
The HomePod serves two main purposes - audio listening, and home theater. To start with the former, the new HomePod excels and is definitely a cut above the old one. I lined up one old HomePod alongside the new HomePod in a test "room" on Apple's Home app. While you can't use old and new HomePods together as a stereo pair, they do support simultaneous audio playback through AirPlay. I sat at equal distances between both, and using the touch volume controls, I quickly adjusted the levels, switching between the old and new HomePod seamlessly to detect differences and changes.
Incredibly, Apple has somehow managed to improve on the formula of the original HomePod with an even cleaner, crisper, and brighter sound that is altogether more spacious, less muddled and muddy, and yet just as punchy as the last one. I didn't even think the old one had any problems but compared to the new one the flaws of the old one stand out like a sore thumb.
I can't begin to describe exactly what Apple has done here internally, I couldn't possibly know, but once you know what to listen for the difference is like night and day. It's like going from 60Hz to 120Hz on Apple's best iPhone, the iPhone 14 Pro - you know you don't need a 120Hz refresh rate, but one swipe on an LTPO display and all of a sudden you can't use anything else. To be quite frank, I'm absolutely stunned by the new HomePod. I didn't expect Apple to be able to create this much distance between old and new when it comes to sonic signature alone.
Dialtone's Hotel Apache is a joyous chorus of synths and crisp vocals, with every single layer of electronic goodness afforded its own spacious berth in the lineup. Switch it up, and Ryan Gillmor's In My Bloodline just oozes crispy kick drum and rolling snares, the punchy guitars and bass set the table for a garnish of soaring guitar solos, I'm in heaven.
Listening to Imagine Dragon's bass-heavy Thunder, I suddenly became aware of one big improvement that might be helping audio performance. With the new HomePod 2, Apple has dramatically reduced the vibration from the bass and overall sound that the HomePod emits. This is noticeable, both when you rest your hand on the enclosure of each speaker, and in the response to the surface that your HomePod is sitting on, which may be thanks to the flatter surface of the base in the newer model.
When I push the volume on my original HomePod, the wood of my Ikea Linnmon desk trembles like a fairly anxious kitten, yet the HomePod 2 at equal volumes doesn't disturb the surface at all, with no vibration whatsoever, it's just uncanny. This also makes the HomePod 2 much clearer and useful at lower volumes, so you can enjoy better listening without disturbing the house, and believe me you will disturb the house. The HomePod 2 is terrifyingly loud at full tilt, almost uncomfortable, but perfect for hosting parties and the like. Interestingly, however, at the same level of volume setting, the HomePod 2 is noticeably quieter than the old one. Side by side, I asked Siri to set the volume to 25%, and the old one dominated the new one in terms of volume. As I said though, the new one is still thunderous and powerful.
While not an exhaustive test, I did run both the old and new HomePods through Logic Pro X using a high-end Rode microphone and brought up the EQ plug-in to analyze the sound waves of both. As you can see below, there are some subtle differences in the curves. Notably, The HomePod 2 (top) has a slightly punchier base signature, with less wasted space below 30Hz and the sound dropping off earlier. Looking at the graphs, I could see the sound pattern was much less cluttered, quantifying in part the improvements I could hear.
In a word, I'd describe the improvements to the audio as "remastered", it sounds like the difference between a track on either side of a studio production session, with all of the right bits boosted and all of the gritty stuff toned down. It is worth noting one thing though, in changing up the audio profile of the original HomePod, the new HomePod sounds notably less warm than the old one. I heard one review describe it as the result of trying to create the perfect speaker sound in a laboratory, and it's true. The new HomePod is much more clinical with its EQ than the last one, but this means that the warm, fuzzy glow of the old one is gone. If you liked that about the old HomePod, the new one might disappoint you. It's tangibly better, but that doesn't necessarily mean you'll prefer it.
The HomePod sounds best when combined with another in a stereo pair. I bought two, and working in tandem the upgrades in sound over the old ones are amplified even more. Listening to Boyce Avenue's acoustic cover of Blink 182 - I Miss You - the piano and acoustic drum sounds meet in the middle of the stereo setup with surgical precision, the audio is so clear and the stereo soundscape is so convincing that, eyes closed, I could have been sat in the studio for the recording.
It feels like there is absolutely no audio emanating from the HomePods themselves because it projects the sound so well into the center space between the two. I can't quite believe it, but I'm happy to admit I was genuinely moved by the experience.
King of Leon's Sex on Fire relies more heavily on a stereo spread of instruments, with lead and rhythm guitar lines pushed wide left and right to create more room for the vocals. Again, here the HomePods absolutely shine as a stereo pair. To revisit desk vibration, even in stereo as the chorus kicks in, my desk remains remarkably unmoved by the lack of rumble and shake. I remain flabbergasted by the performance, questioning everything I thought I knew about audio engineering.
I was particularly impressed with the vocal isolation for rap and hip-hop, the HomePods didn't break a sweat playing Young M.A's Car Confessions, with the vocal cutting through the middle of the stereo landscape like a hot knife through butter. Perfection. Songs in Dolby Atmos, such as Coldplay's Higher Power are tangibly better through the HomePod than regular peasant audio, so while everything sounds good through HomePod 2, Dolby Atmos sounds better, this isn't a bad thing, just something to bear in mind if your music taste includes a lot of older stuff that tends not to be optimized for this.
The HomePod 2 also leverages all of the same audio improvements when it comes to home theater. The sound is noticeably clearer and more spacious, especially in the mid and upper ranges. I fired up Netflix's The Witcher, which puts out Dolby Atmos. Every detail in the sound is crisp and clear, from the faintest leaf rustle to the trundle of a cart on the road. As I watched Henry Cavill's Geralt cut his way through the village of Blaviken, every sword clink and blow was perfectly synchronized, each death palpable, as though fragments of skull were actually falling onto the floor of our living room.
James Bond's No Time To Die was equally impressive, largely in part because of how little you need to push the HomePods in order to get sound that fills the room and is crystal clear. Even at modest volumes, the HomePod in a stereo configuration can fill a room with ease, without ever sacrificing clarity. At higher volumes, there's still no distortion, and your TV setup will thank you for the reduced vibrations, as will your neighbors.
The sound is best when you use two HomePods, of this, there is no doubt. Here though, it falls down in the same way the HomePod mini did, where the sum is greater than the parts. While this is nice in principle, unfortunately, the parts are $300 each, so you'll have to pay through the nose for the full experience. It's worth it though.
HomePod 2: Siri, Software, and Smart Home
I can't lie, Siri still kind of stinks. I have a regional British accent, and routinely ask Siri to stop timers, only for it to respond "For how long?". However, when Siri does work on the new HomePod it is incredibly snappy and responsive compared to the old one thanks to the new S7 chip. The new HomePod is noticeably faster in responding to Siri requests, even if that response is sometimes "hold on" or "I'm working on that." Both the old one and the new HomePod were/are held back by Siri in some regards in terms of its overall capability, but the HomePod 2 is a clear upgrade on responsiveness alone. Siri's overall limitations remain, however. In particular, the lack of on-device Siri instructions is really frustrating to me when it comes to basic functions like pause and play.
Apple's audio interface, primarily through the iPhone on iOS 16 is also an absolute nightmare, I'm afraid. This let down the old HomePod and plagues the new one too. Who on earth thought the 'Control Other Speakers & TVs' interface was a good idea I do not know, and the AirPlay pop-up menu in Apple Music isn't much better. However, this janky interface troubles Apple's entire ecosystem, so I'm remiss to penalize the HomePod specifically for it. The HomePod mostly shines when you use it controlled by Siri, asking for music over Wi-Fi is largely a breeze, and again it's a much snappier experience compared to the old one.
The interface and functionality of these menus remains absolutely abhorrent. There must be a better way… https://t.co/kGar0OFMSu pic.twitter.com/ljrjk38GCWFebruary 6, 2023
This clumsy interface and continued Siri frustrations aren't enough to belay a five-star rating, but it's a bit of a shame. One redeeming addition is the new hand-off feature, which works like the HomePod mini to hand off music in both directions between an iPhone and a HomePod, it's very snappy and works every time. The old one had a hand-off feature of sorts, but this one is much better.
Spotify, Apple Music's main rival, remains unsupported on the HomePod, but you can blame Spotify for that. Booo, Spotify. Boooo. The incredibly heavy reliance on Apple Music and Siri does narrow the appeal of the HomePod somewhat, this isn't a Bluetooth speaker you can just plug in and pump out tunes from anywhere, it's a curated audio experience that relies on you already owning at least one other Apple device, an Apple Music subscription also helps a lot.
Apple has also beefed up smart home capabilities with the new HomePod and is keen to emphasize the HomePod's utility as a hub for all things smart home, and in particular, Matter. The latter is the new name in smart home connectivity, best described as the equivalent of Bluetooth for headphones. With that in mind, you'll soon be able to use the HomePod 2 to control smart home devices from places like Amazon and Google as well as the usual suspects, Philips Hue, Nanoleaf, Eve, and more. Here, you'll again benefit from major upgrade to Siri and the new S7 chip.
The internal temperature and humidity sensor is one significant upgrade over the old HomePod too. You can ask for a reading, or set automations, for example turning on your heating using a smart thermostat if the temperature drops below a certain level. The HomePod mini also does this, however, and having used both I'd recommend the smaller, cheaper HomePod as the foundation of any smart home. The HomePod, in my eyes at least, remains first and foremost an electrifying audio experience first, and a "smart" speaker for your smart home a distant second.
HomePod 2: Competition
As far as I'm concerned, the HomePod is in a class of its own, but that doesn't mean there aren't alternatives. You could consider the old HomePod as an alternative, but given the difference in price and availability, I'd fervently recommend the newer one. Apple's HomePod mini doesn't come close to the new one in output and sound, but it's a nice option if you just want a speaker for Siri and smart home stuff.
Given its size and price, the Sonos One performs remarkably well from an audio perspective, so a couple of these would be great for just audio listening through AirPlay as well as use with your TV. There are also more options in the Sonos ecosystem for combining devices for surround sound combos. The Amazon Echo Studio is considerably cheaper but I'd hazard it doesn't sound anywhere near as good as the new HomePod. The Bose 500 Home Speaker sits in a similar price bracket, but alongside the HomePod its design looks awfully dated. Personally, I don't think that even the best alternatives to HomePod come close to Apple's new offering.
HomePod 2: Should you buy it?
You should buy this if:
You want stellar home theater audio.
The HomePod is a home theater dream as a stereo pair, and perfect for audiophiles and movie buffs.
You've got an Apple TV.
The HomePod pairs perfectly with the Apple TV for playback and they work seamlessly together. The new Apple TV also supports eARC to feed audio from other sources like a console to your HomePod.
You want the best Apple-compatible speaker going.
The HomePod is unrivaled in terms of a speaker that blends into the Apple ecosystem and provides mind-bending audio.
You want unparalleled audio performance.
The HomePod 2 is one of the best speakers ever.
You should not buy the new HomePod if:
You don't own any other Apple products.
You need at least one other product to set up and use HomePod, and it requires investment in the Apple ecosystem to get the most out of it.
You want a speaker that can take bumps and scrapes.
This is not a rugged speaker, it's a premium home speaker you'll want to take the highest care of.
You're on a tight budget.
The HomePod is still expensive despite its reduced price tag, especially considering you need two to enjoy the full experience.
HomePod 2: Verdict
I absolutely love the new HomePod. It's a triumph. I still can't believe how Apple has managed to pull off the audio improvements it has, but it really is something. Whether it's listening to music or watching TV, this beats any smart speaker, Bluetooth, or otherwise that I've ever heard. In fact, the new HomePod is so good that I'd even recommend it as an upgrade from the original HomePod if you have one. It's the best smart speaker I've ever heard.
I'd really like to see Apple put more effort into making Siri better, especially when it comes to easy on-device requests, I shouldn't need an internet connection to pause and play music, amongst other things. On-device requests would really make a big improvement here, as would fixing up the interface for AirPlay and controlling the HomePod and various other audio in iOS 16 because it's a real mess.
That aside, the new HomePod is one of my all-time favorite Apple products. I'm completely in love.
---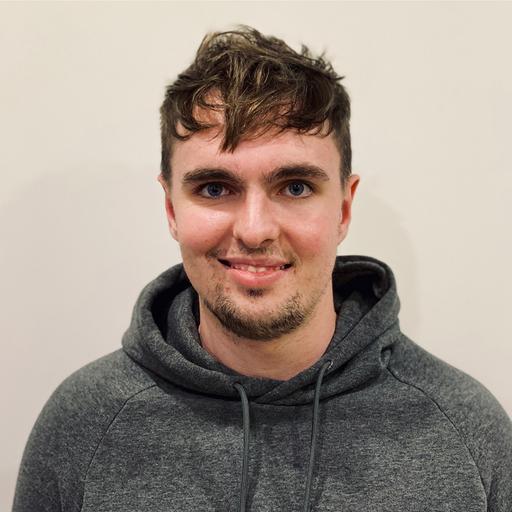 Stephen Warwick has written about Apple for five years at iMore and previously elsewhere. He covers all of iMore's latest breaking news regarding all of Apple's products and services, both hardware and software. Stephen has interviewed industry experts in a range of fields including finance, litigation, security, and more. He also specializes in curating and reviewing audio hardware and has experience beyond journalism in sound engineering, production, and design.

Before becoming a writer Stephen studied Ancient History at University and also worked at Apple for more than two years. Stephen is also a host on the iMore show, a weekly podcast recorded live that discusses the latest in breaking Apple news, as well as featuring fun trivia about all things Apple. Follow him on Twitter @stephenwarwick9