Squawkin messaging app gives flexibility and control over messages and privacy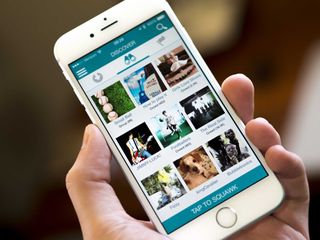 Social networking and communication apps are all too common on mobile platforms nowadays. That doesn't mean someone can't come along and make a better app, though. Squawkin is a new free social communication app for Android and iOS that aims to do just that.
Squawkin one has some unique features like the ability to send audio, text, photos, and location all at once, plus extra strong privacy options. Delete a message and it will disappear on everyone's devices, not just your own. Keep reading to learn why you might just want to start squawkin.
You control exactly whom you hear from and how with an unprecedented array of user-controlled privacy settings
If you change your mind about a Squawk you've sent, simply delete it and it's gone from your device, every other device, and even from Squawkin's servers. If you want it gone, it's gone, for real and for good.
You have total control over how people find you -- or don't find you.
Squawkin secures your personal information and the data you share
Your address book is safe because we don't require that you share your personal contacts
Whisper to friends. Share in Groups. Shout to Crowds.
ONE to ONE: Friends – With Squawkin you can find and privately communicate with your Friends.
ALL to ALL: Groups – Squawkin lets you create searchable or hidden Groups, then invite your Friends to join and join in. Squawkin Groups can be made up of anyone or everyone you know, with no limits on the number of members.
ONE to ALL: Crowds – Squawkin users can also build, and broadcast to, unlimited public followings called Crowds. You can follow your heroes and interests, and you can also build your own Crowds. Keep your Crowds growing and one day you'll be Squawkin the world!
Get more iMore in your inbox!
Our news, reviews, opinions, and easy to follow guides can turn any iPhone owner into an Apple aficionado
Paul started writing about games in 2003 with his first strategy guide (Bomberman Land 2) for GameFAQs. He continued writing guides while earning his B.A. in Literature. When Windows Phone launched in late 2010, the Xbox integration lead our hero to jump on board the platform. He joined Windows Phone Central as Games Editor at the beginning of 2011, going on to review over 125 mobile Xbox titles over the years. He now leads Windows Central's Xbox One coverage, personally specializing in developer interviews, indie games, controllers and accessories, and Twitch broadcasts. Paul loves games on all platforms; he goes where the games are. Although very busy with console coverage, he sometimes contributes gaming articles to iMore and Android Central.