Things for Apple Watch will help you remain on top of your daily tasks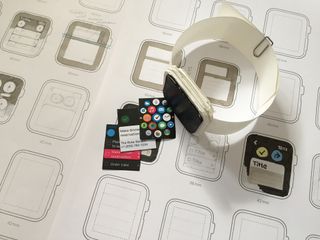 The app will display the list of things to be accomplished by the end of the day, offering a centralized view of everything going on for the next block of hours. Different tasks can be compiled into this daily list from projects and other collections within Things. It ensures you're focusing only what's happening in the now, much like the Apple Watch itself.
Cultured Code, the company behind Things, has included numerous features to really take advantage of the Apple Watch. The team have developed a glance view, which acts much like what's available through Apple's own native apps where circles represent how much progress has been made for the day. This view also makes it super-convenient to see what tasks remain by simply swiping up on the Apple Watch face.
More detailed lists and views can be accessed by launching into the Things app itself. From within the Things experience, various quick decisions can be made (essentially quick commands) to manage to-dos. Title, due date, projects the to-do belongs to, as well as any notes attached to the listing are displayed in an informative view. Entering new tasks can be achieved through the use of Siri
Should you have scheduled to-dos for a specific date, Things for Apple Watch can even remind you in the morning on that day. All you need to do is set it up on the iPhone app. Speaking of which, Things for Apple Watch is available and ready to go. You can pick up Things from the Apple App Store while you wait for the arrival of your new wearable.
Source: Cultured Code
Get the best of iMore in in your inbox, every day!
Something isn't right here. It's supposed to take months for Things to get an update, based on past experience. What gives?!

Well, Things 3 was initially planned to come out for iOS 7 and still isn't out, so the average for major versions is about the same. They have been updating Things 2 with new features much more frequently for the last year (the big wait was for sync, but Things cloud works amazingly well, so it paid off)
Thank you for signing up to iMore. You will receive a verification email shortly.
There was a problem. Please refresh the page and try again.