TomTom to make Navigation Software for the iPhone 3G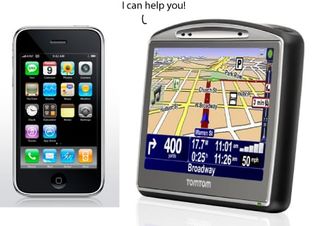 Ready for developers to take advantage of the new features in the iPhone 3G, namely GPS? Well don't worry, TomTom, makers of popular GPS units and GPS software, has already developed navigation software for the iPhone 3G. A TomTom spokesperson was quoted as saying,
There is no official release date or press release but be prepared for an onslaught of GPS software to take advantage of the GPS in the iPhone 3G and not just from TomTom. Who knows which will be best? Will it be TomTom, Garmin, or a totally unknown company? This should be fun.
Get the best of iMore in your inbox, every day!
Are you sure it is only for the 3G? Might they also create software for the iPhone with a bluetooth connection to their GPS unit as they do with Palm?

Especially as they obviously didn't have a 3G to test with, so it must have been tested with an iPhone.

Dave, Apple has rooms at Cupertino where developers are allowed access to NDA equipment. They are not allowed in or out without being thoroughly searched.

The real question is: What will it cost?