TomTom will continue to provide data for Apple Maps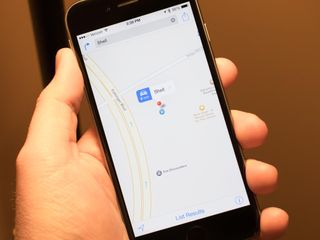 Amsterdam-based TomTom will keep providing data to Apple for use in its Maps app. TomTom revealed the news in an extremely brief press release (opens in new tab):
This news comes on the heels of Apple "confirming" on Sunday that it has acquired GPS company Coherent Navigation, in an apparent move to improve its mapping technology.
Source: TomTom (opens in new tab)
I have been writing professionally about technology and gaming news for 14 years.
C'mon Apple... Bust open the checkbook and just buy HERE(f.k.a. Navteq) from Nokia and be done with it... :)

I second this motion. Sent from the iMore App

Of course they could also just buy TomTom...

Though, I wonder, is HERE as global as TomTom? Even if not, no reason they couldn't have both! AAPL certainly has the capital to buy HERE and expand it, if needed. Sent from the iMore App

HERE...formerly known as Navteq has been a global cartographic data provider supplying maps and more to the likes of Garmin and other stand alone GPS device makers for years...

Agreed. Sent from the iMore App

Microsoft already offered to buy HERE Sent from the iMore App

How about just buy TomTom instead?

What I find really odd about this news.
I have Tom Tom with the latest maps. Why does it constantly give more accurate results than Apple Craps?

All I have to say is that tom-tom maps SUCKS! Apple should've gone with Garmin maps or even Magellan maps which are far superior to tom-tom! Sent from the iMore App

I hear a lot of foreigners saying that. Especially the ones from South Africa.

This would seemingly end the speculation of Apple buying Nokia's Here maps. For better or worse....
Thank you for signing up to iMore. You will receive a verification email shortly.
There was a problem. Please refresh the page and try again.