Top 10 best alternative Twitter apps for iPhone and iPad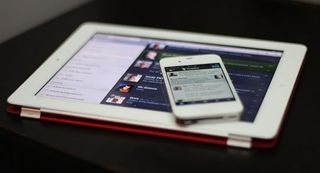 Breaking down the best, most must-have alternatives to the official Twitter for iPhone and iPad app
The official Twitter 4.0 for iPhone has a radically overhauled user interface which, while it might potentially make tweeting more discoverable and approachable to new, mainstream users, could also annoy and alienate long time, power users. Luckily, if you're one of he annoyed, the alienated, there are a variety of alternative Twitter apps in the App Store for you to choose from. These are some of our favorites, the ones we consider the very best, most must-have third party Twitter clients for iPhone and iPad.
Note: This has been updated and expanded from our previous, post #dickbar list of recommended Twitter app alternatives and includes several new picks.
Tweetbot
Tweetbot by Tapbots is it a beauty. A text review can hardly do this app justice because it is impossible to put into words how beautifully Tweetbot is made. Sure, I can describe how, at your touch, a tweet slides up revealing a navigation bar while simultaneous emitting the perfect sound. I can explain that swiping a tweet to right reveals the conversation and swiping to left displays related tweets. I can tell you about smart gestures, multiple timelines, and customizable navigation. I can even spew out a concrete list of every feature that Tweetbot includes. What I can't provide you, however, is the experience.
Tweetbot is different. It's innovative and refreshing. Tweetbot isn't an app you use, it's one you interact with. Everything has an animation, a sound, a beautiful interface. And true to Tapbots' style, the sounds are subtle and pleasant – enriching the experience. For those who are suckers for design, innovation, and dare I say, personality, Tweetbot will rock your world.
Includes support for iOS 5 Twitter integration, Push Notification, and TweekMarker sync. Does not have an iPad-specific version or a PC version.
Twitterrific
Twitterrific by the Iconfactory was the very first Twitter application for the iPhone, even predating Apple's official App Store. It is full-featured, award-winning client with a beautiful and intuitive UI. Twitterrific supports link shortening and tweet translation in addition to the ability to filter your timeline for specific tweet types and trends. It's clean and elegant and color-codes your timeline so you can see tweets, @mentions, and DMs all in the same stream.
Twitterrific supports Tweetmarker and includes both iPhone and iPad optimized version in a single universal app, as well as a Mac app. It does not support iOS 5 Twitter integration or Push Notifications.
Available as an in-app purchase for $4.99, you can upgrade to Twitterrific Premium which will remove ads and enable multiple accounts.
TweetDeck
TweetDeck, now owned by Twitter, is a desktop powerhouse that tries to bring the same multi-column, quick filtering functionality to the iPhone. Favored by social media marketing, analyst, and engagement types because of the ability to sort, organize, manage, and push out tons of Twitter material, the approach translates down to the much smaller screen with okay but not great results.
Still, for people who live and swear by TweetDeck on Windows or Mac, especially those with a TweetDeck account allowing for fast and easy setup, you might want to check this version out.
TweetDeck does not support iOS 5 Twitter integration, Push Notifications or Tweetmarker.
Echofon
Echofon is a full-featured twitter client with a very clean interface and welcome features like a mute option to squelch users, clients and hashtags. Additionally, Echofon previews media directly in your stream which helps you decide if it's something you're interested in. If so, a quick tap of the thumbnail will open the photo or video.
Echofon supports Push Notification, had both iPad and iPhone versions in a single universal app, and will sync with Echofon on the desktop (their own service, not Tweetmarker). Echofon does not support iOS 5 Twitter integration (and actually has a slightly more complex, but secure web + pin authorization scheme in place.)
There are both regular and pro versions of Echofon in the App Store. The regular version is free, the pro version is $4.99, and you can update from regular to pro via a $4.99 in-app purchase as well.
As an in-app purchase for $4.99, you can remove the ads and upgrade to Echofon Pro.
Osfoora
Osfoora is a lot like the official Twitter for iPhone app was before the recent changes in version 4.0. That is to say, anyone who liked the original Tweetie will be immediately familiar with most of Osfoora. But Osfoora doesn't just stick to conventions, it jams a lot more features in as well. There's everything from a "home screen" with big icons for major functions to unread badges on the major sections.
If Tweetie/Twitter for iPhone pre-4.0 "just worked" for you and fit the way you used Twitter, and you don't want to change, give Osfoora a try.
There are both iPhone and iPad versions of Osfoora but they're not universal -- you need to buy both separately. While Osfoora supports a ton of features, iOS 5 integration, Push Notifications, and Tweetmarker aren't among them.
Tweetings
Tweetings is an excellent Twitter app with a clutter-free UI. It let's you search who's nearby and find out what's trending at the moment or see who's around you with Augmented Reality. Tweetings also allows selective or automatic updates to Facebook as well as support for TwitLonger, Twtmore, and URL shortening.
Many of the big features, like push notifications, are stripped from the free version of Tweetings, but you can individually choose which features are important to you and purchase them for $0.99 or upgrade to the full version for $2.99.
Tweetlist
Tweetlist offers an excellent way to view lists and quickly switch between them. The Tweetlists tab is quick to access and you simply swipe left and right to view different lists. This client is very snappy and has excellent Voice Over accessibility support. Tweetlists also offers support for Twitlonger, Instapaper, and Read it Later. Another fantastic feature of Tweetlist is that conversations open automatically - if a tweet is part of a conversation, the entire conversation will be displayed upon tapping on the tweet.
Twittelator Neue is pure eye candy. There's a new wave of apps that are trying out new layering effects and physics, new animations and interactions. Twittelator Neue is one of those leading the way. This is not Apple's Twitter client. It's not flat and utilitarian like Mail or overly skeumorphic like Find my Friends. It's glossy, it's polished, it's fresh, and it's refreshing.
It doesn't have the functionality of some other clients. It picks and chooses its battles carefully. More functionality will likely follow in future updates but I hope they keep curating it, keep it simple.
iPhone only, no push notification support.
Tweetlogix
Tweetlogix offers tons of functionality, including support for themes and a bevy of additional services, all wrapped up in an elegant, easy to navigate interface. Inline images, active links, and more make it a good choice for power readers.
iPhone only, no push notification support.
$1.99 - App Store link
Hootsuite
Hootsuite is another one of those Twitter -- and Facebook, LinkedIn, and Foursquare -- apps that seems aimed more squarely at social network and social media marketing types rather than average users, but if you have a brand to push and love you some stats, especially if you're already all in with Hootsuite on the app, the app is a great companion.
Supports both iPad and iPhone in the same universal app. Requires a Hootsuite account.
Your top apps?
So there you have them, our top 5 best alternative Twitter apps for iPhone and iPad. Be sure to check out our other Top 5 picks, our Picks of the Week, and iPhone App and Games Forum for more recommendations, and if we missed any of your favorites leave them in the comments below!
Master your iPhone in minutes
iMore offers spot-on advice and guidance from our team of experts, with decades of Apple device experience to lean on. Learn more with iMore!
Former app and photography editor at iMore, Leanna has since moved on to other endeavors. Mother, wife, mathamagician, even though she no longer writes for iMore you can still follow her on Twitter @llofte.