Tweetbot 4 gets active on iPhone and... iPad!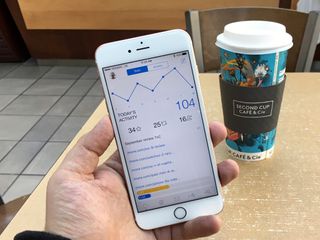 I've been using the Tweetbot 4 beta for a while and it manages to be both the same and different. I was originally drawn to Tweetbot on iPhone because Twitter bought and eventually ruined Tweetie, which to me was an ideal way to rapidly triage Twitter on the go. And Tweetbot captured that same feeling perfectly. Yet Twitter's official apps, as convoluted as the interface became, kept adding new features and some of them were compelling. Tweetbot 4 for iOS, which now runs on iPhone and iPad, goes a long way to closing that gap while maintaining what makes it such a great experience.
The biggest change, iPad interface aside, is the new interactions tab that gives you a graphical and list-based view of today's statistics and activity, including favorites, retweets, and followers. The Stats tabs, as data visualizations go, is clean and colorful and, for analytics nerds, it strikes a good balance between details and trend. The Activity tab shows who did what, so if someone favorited, quoted, or otherwise acted on your tweet, you can see who and when.
Personally, it's not something I use very often but I know it's important to a lot of people and even for occasional use it's great to have ready and available. I do wish the big star, recycle, and person added buttons were tappable, so you could quickly bring up a list of just those interactions, but the yellow and blue bars beneath individual tweets do just that at the single-item level. I like this view so much, I wish it was everywhere.
There are some changes to how the profile view shows your own activity now as well. Some of it is formatting, like how followers, following, tweets, and listed are displayed. Some is content, like a half-dozen recent tweets appearing above recent media. You can't launch favster.fm by double tapping the tab glyph anymore, and that might take some getting used to, but the new analytics supplants a lot of that anyway.
The only other large cognitive change I've run into is how replies are stacked in the detail view of a tweet. If you go into a reply, there tweet that prompted it is now on top. It takes a moment to make sense, especially since it's inverse of the reverse chronological list that's so common in Twitter, but it makes sense in context. There'll always be a debate when it comes to prioritizing consistency vs. context, because you can't always serve both, and sometimes context will win.
Tweetbot 4 is being offered as a new app. Because Apple still doesn't provide any mechanism for developers to charge for upgrades, even at a discounted price, creating new apps is the only way they can afford to continue making apps and feeding families. It's awkward and annoying for everyone, but it is what it is and won't change until Apple changes it.
There's a lot more to talk about but I'm sadly time-crunched by iOS, watchOS, iPad mini 4, OS X El Capitan, and iPhone 6s Plus reviews. So, I'll dive into design details and iPad implementation in a follow up.
Meanwhile, if you want to update to Tweetbot 4 you can grab the new app at the discounted price of $4.99. (It'll go to $9.99 when the sale ends, but through the clever use of bundles existing Tweebot owners will still be able to upgrade while only paying the difference between original and current purchase price.)
For an app I use all day, every day, that's pennies a day and I'll happily throw money Tapbots' way so that, one day, I'll get Tweetbot 5.
Get the best of iMore in your inbox, every day!
Rene Ritchie is one of the most respected Apple analysts in the business, reaching a combined audience of over 40 million readers a month. His YouTube channel, Vector, has over 90 thousand subscribers and 14 million views and his podcasts, including Debug, have been downloaded over 20 million times. He also regularly co-hosts MacBreak Weekly for the TWiT network and co-hosted CES Live! and Talk Mobile. Based in Montreal, Rene is a former director of product marketing, web developer, and graphic designer. He's authored several books and appeared on numerous television and radio segments to discuss Apple and the technology industry. When not working, he likes to cook, grapple, and spend time with his friends and family.
I have liked tweetbot and paid for two versions so far but am leaving for twitterific as they have kept the app more current and seems to be less costly.

Hmmmm 4.99 for this app. I like it and I get it that they need to get paid to continue to develop. I get that 100% but Tweetbot 4 and no Apple Watch support? I will wait to see what others are saying. Right now Tweetbot 3 is fine for me and really looks the same as Tweetbot 4

too expensive. it doesn't feel that long ago since we paid for tweetbot 3. i have been using twitters own app lately anyway, it is much better on my iPhone 6 battery.

tweetbot 3 was like 2 years ago.

A lot of Tweetbot 3 users are whining about having to pay for the new app. I don't mind that at all - I like to support good app developers. What is a major bummer is it requires iOS 9. So no fun for us jailbreakers who are staying on iOS 8.4. Bummer, but comes with the jailbreak territory.

Please stop whining about your jailbreak. Sent from the iMore App

He can if he likes. You don't have to read about it and reply to be honest...

He can if he likes. Sent from the iMore App

Me too!! Sent from the iMore App

Another great update from a great developer. More than happy to pay $5 every two years to keep updates coming for Tweetbot.

Note Tweetbot 3 was released around Oct 24, 2013. so 2 years cycle I guess thats fair.

Agree. That works for us long time users but someone that just purchased version 3 less than 6 months ago probably does feel ripped off so I get their point of view as well.

There's no good option for a developer here. They could either charge significantly less for everybody to keep a small minority who bought it recently happy, or they can charge a higher price that actually covers the cost of development. The price of the app will eventually be $9.99, so it's still a discount right now. It's also a universal app now so even people who recently bought Tweetbot 3 can think of it as paying $4.99 to get an iPad app as well. Lastly if you look at the track record of Tapbots and the release cycle, paying $4.99 now is a good bet that you're paying for a good app that will likely continue to be updated for a couple of years.

The superiority complex of tapbots gets a bit much for me, especially when they finally get around to release and its so far behind the latest tech.
I know they smugly follow Apples ethos of "don't be first, be the best", but nothing is gained by being last. They won't be getting my cash this time. I moved from TB3 awhile ago as it was being left behind and won't be going back. Sent from the iMore App

Tweetbot has always been my favorite twitter app so I can't wait to try this out. Hope it has more of the features the official twitter app has!

Enjoying 3D Touch features on regular Twitter app. I'll pass this time with tweetbot Sent from the iMore App

I was disappointed to find 3D touch lacking in the new Tweetbot but I'm hoping they do an update soon for that.

But that eventual update is sure to cost another $4.99. Regular Twitter client updates for free guys.

That's a ridiculous conclusion to jump to.

Look on the tweetbot twitter account. They've confirmed that 3d touch support is coming in the 4.1 update, and they've never charged for updates before, just for the new versions.

They are. Check their latest FB post. Sent from the iMore App

They've mention that it will be included in the next update due to released sometime next week.

I really like it so far runs awesome on my 6 plus

"...to it's excellent interface..."??

I love it! It's always been my favorite Twitter app and is my most used non-native app on my idevices. I happily paid for updates each and every time!

I get charging for the new app, but at least give a discount to those who have used Tweetbot from the beginning and upgraded everytime they come out with a new version. The app is awesome and I know I love talking about awesome apps so shouldn't previous users get compensated for "word of mouth" referrals?

No, you shouldn't get compensated for referring people to a product you like. Car dealerships don't give you a discount for telling people how much you like your car. Apple doesn't give you a discount because you're a long time Mac user. No other industry gives you freebies or discounts for you enjoying their product. If you truly value the product and the work put into it, then you should be eager to pay for it; that's how the apps keep getting made. Your reward for referring users is Tapbots continues to make money, which means they'll continue to make more apps that you enjoy using.

Hmm am I missing this to find in settings? Can't find iCloud or tweet marker sync service. Hate it if my timeline position is not sync'd across devices.

That's still there in the same settings location. I believe its the same options (i.e. icloud, tweetmarker).

Not a compelling upgrade for iPhone, but the iPad is in sore need of an upgrade. Torn between paying a little more to fund development of a great product and paying a little to fund a developer that neglected the iPad version for so very long.

Meh. Did it as the iPad version is so fugly otherwise. 5th time I've bought this product.

I think the only issue I have is I literally rebuilt my iPhone last night from scratch due to a number of reasons and now Tweetbot 3, which I paid for, is no longer available for download.
I'm forced to buy the app again in order to use something I owned yesterday. So, Twitterrific it is...

Seems to be a problem with iTunes related to restoring old purchases.

Their customer support people told me the app was pulled because version 4 was the current build. Then I was invited to purchase the new version..... I have since declined.

That's too bad. Hopefully the issue gets resolved. https://twitter.com/tapbot_paul/status/649649578787008512

You should be able to download it from your iTunes purchase history.

Yeah, call me and others cheap but I don't see myself paying $5 bucks for a Twitter app. I think I may follow the path of others and check out the Twitter app and or Twitterrific

It's not about the money because five bucks isn't a lot, but I don't keep paying Toyota 19 grand to drive the same car either.

No, but if you decide to buy a new, upgraded version of the car, you would need to pay for the new version. Or you can choose not to pay for a new version, and keep using the old version you already have.

Yeah but if you buy a new Toyota two years from now I'm pretty sure they'll want their $19k. Horrible analogy.

For me, the thing that Tweetbot has always done better than the Twitter app is Lists. If Twitter would make it easier to get to your lists, and show Instagram pics in the Timeline, it would make it a much more capable app.

I have used Tweetbot for a while but I am not sold on this interface enough to go for the new one.

My word, $5 every two years for an app you use every single day. $2.50 a year, 24 cents a month. You see where I'm going. Some people really need to have a long hard look at themselves. It's a great app and I'd pay the $5 a month of i needed to. Sent from the iMore App

Sorry, 21 cents a month even. Sent from the iMore App

People whining about buying/upgrading; you can afford a smartphone (and the bills) but not an app? Stop whining and support these producers instead, FFS Sent from the iMore App

It's not whining. If folks don't want to spend their $5 bucks on an app then I don't see a reason to call what they are doing complaining. We all have the $5 dollars to spend but its is the idea of spending it on an app when there are many other apps that do the same thing for free. Let's try to not be so judgemental there.

There's nothing wrong with deciding something isn't worth $5 to you. There are a lot of people who do actually whine and complain though, insisting the software and new versions should be free. I'm happy to pay $5 for an app I enjoy over the other apps out there, and which I use everyday. There are plenty of other apps that do other things that I may not be interested in paying for. Nothing wrong with that. But there are a lot of people complaining about having to pay $5 for an app they already bought in the past.

A year or so ago I would have been overjoyed, but given that Tweetbot has been taking longer and longer to update its apps, especially the iPad app, I don't feel comfortable buying another app from them. I've moved on to Twitterrific which appears to be better supported and so far haven't missed any features from Tweetbot.

These guys are scammers. I can't believe that. Twitterrific is the way to go.

I certainly have no problem dropping some $$$ on good apps and developers, so Tweetbot 4 got my $5 earlier today. It's less than I spent for lunch, and I've already spent more time on it than I did eating! Anyway, I've tried the native Twitter app and Twitterrific, but I always come back to Tweetbot. And it looks AMAZING on my new iPad mini 4.

I had given up on Tweetbot when the iPad app went without an update for awhile. In that time, I purchased Twitterrific (on a sale) and also dabbled with the official Twitter app. However, I've had issues with Twitterrific's syncing timelines and other bugs, and the Twitter app - while somewhat improved - still didn't do it for me. So though I had paid for previous versions of Tweetbot (along with Twitterrific), I gladly plunked down the $5 to get TB4, and I'm quite happy I did. The tweaks to the iPhone app and the iPad app's overhaul make it well worth the purchase.

Also Tweetbot misses some of tweets from your followings that are shown in Twitterific while comparing it to the official Twitter app. Sent from the iMore App

For those that I follow, the mentions also show up in my timeline. If I get "mentioned" by someone that I don't follow, the odds are pretty high that it's not something that I necessarily care about, anyway. Those "mentions" are in another tab, exactly where I want the to be. I don't see this as a "problem" as much as it's a "feature".

H Sent from the iMore App

Tweetbot misses tweets from your followings on your timeline. I compared it to the official app. Twitterrific had exactly what you are supposed to have on your timeline minus the ads of course but Tweebot misses some. Sent from the iMore App

For those that I follow, the mentions also show up in my timeline. If I get "mentioned" by someone that I don't follow, the odds are pretty high that it's not something that I necessarily care about, anyway. Those "mentions" are in another tab, exactly where I want the to be.

Actually that other tab is something I don't like about Tweetbot. The options of what shows up there are limited, I don't find the options compelling (especially stats) and apparently the tab can't be turned off.

Excellent app, more than happy to pay $5 every two years to keep supporting them. Plus, it is universal and it looks (and works) great on the iPad.
I've used Twitterrific on and off, but Tweetbot is the one app that always stays on my home screen.

The App Store does not allow for "upgrade" pricing. So if the developer continues to update an existing app, the update is available to all who have the app, without additional cost. Of course, those updates are not "free" - they cost the developer time, effort, and sometimes they have to invest quite a bit of resources. In this case, the developer creates a new version (Tweetbot 3 vs Tweetbot 4)... I have no problem paying for good software that I use regularly (daily/all day long). The developer deserves to be paid for their efforts. You may not like it, but this is how it works... and we all have to pay for things that we like/use/do. I find it strange that people will pay $6 for a burger that fills them up one time, but want to complain about "having to" pay $4, $5 or $6 for an app that they use on a regular basis. The thing is, you don't have to pay for the update. You are free to continue using Tweetbot 3 for the price that you paid to get it however long ago you got it. But if you want the new updates, you have to pay for them.

I bought it, and five bucks is nothing for such a great app, but it's not a giant leap from 3. I trust an Apple Watch companion is coming in the 4 cycle...?

I went ahead and purchased it. Even though I was perfectly happy with Twitterrific. I had version 3 (Tweetbot) before. I've decided to stay with Twitterrific. The background color in Tweetbot is kinda grey and in Twitterrific it's black. I prefer the black. Other then that, I can't tell much difference. Oh and in so far as the price. I spend more then $5 a day on tobacco, so it's no big deal. Sent from the iMore App

Twitterific FTW! Used tweetbot, but ended up liking twitterific more. Sent from the iMore App

Love TB, and the update is fabulous!

I thought the update is more of a downgrade. I've already went back to the previous version on my phone. No swipe back? But will keep it on ipad.