Updated: Ultrasn0w, Redsn0w, and Winterboard Get iPhone 3GS Compatible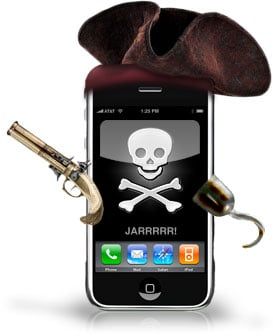 Three of the most popular tools on the scene have been updated to be fully compatible with the iPhone 3GS: The Dev Teams software unlock - ultrasn0w, their jailbreak software - redsn0w (via torrent for Windows, Mac, Linux), and saurik's popular iPhone theming tool, Winterboard (via Cydia).
Two hours ago saurik twittered the following:
That was followed by a quick tweet from the Dev Team:
So it looks like purplera1n forced the Dev Team to respond by finally releasing their jailbreak software. Good news for all of you iPhone 3GS owners out there today, now you have two jailbreak solutions for your iPhone 3GS. Which will you choose?
For more jailbreak discussion be sure to check out TiPb's Jailbreak Central.
Update: The Dev Team have updated their blog since the release of the new software, for more information on why they decided to release it and more check it out!
Get the best of iMore in your inbox, every day!
Your source for all things Apple
From what I've seen from the videos, purplera1n didn't require you to do anything but plug in your device. All the button pushing the Dev Team requires makes me nervous. I'd go with puruplera1n if I decided to jailbreak.

For those that already jailbroke via purplera1n, just open up Cydia and you should have a new upgrade in the "changes" section. Just upgrade, and presto! Winterboard works!

It is terrifying. You have to select your firmware then press 'Next', turn your phone off, connect it again and press 'Next'.
I was shaking with fear.

Ok, just upgraded in cydia, then installed Winterboard. Selected reboot device once it finished.
It looked like it was going to reboot, but it never did. I turned the phone on manually it shows the apple logo then turns off again. Interesting, looks like ill be restoring when i get home..... Any one else had this problem??

LOL @ JungleBoogie ... it was a lot faster with purplerain so im keeping that on my 3GS ... now correct me if im wrong but that makes it now no difference between purplerain and ultrasnow aside from how long it takes to unlock (from a UI point of view, not the coding process etc)

i did the jailbreak with purplerain (mac version).
it worked great, very easy.

works just fine with me. I use purplera1n which is the easiest unlock that i have ever use. the dude definitely deserves a donation. Also, ToneFX doesn't work with the 3gs. Causes springboard to crash and go into safe mode. Just giving you guys a heads up

If I jailbreak now.. I'll have to update when ATT releases MMS, won't I.. makes it hard to decide if I should wait a month(or so) for 3.1 or break now...

well even if you do it now, you can just do a restore when mms comes out, and then jailbreak it again when they come out with another release.

Update, cant restore! My iphone 3gs is very sick indeed! cant even turn it on! Oh Sh*t, any help would be very much appreciated.
iphone 3gs 16gb,
uk, o2
jailboken via purplerain.
upgraded in cydia

hold the top power button and the home button at the same time for 10 seconds (you should see a flash), and then release the power button and keep holding the home button for ten more seconds. This does a MASTER RESET. your phone will be COMPLETELY blank. That's when you download the 3.0 update from itunes and do a system restore (or do it before just in case). THIS SHOULD BE YOUR LAST RESORT.

@Ditharia
Thats what I've done in the past, but never with a new update right around the corner with something I actually want on the phone.. I guess I just don't want to get used to backgrounder and catagories again, then the update come and take that away, and have to wait for the next break..(I think I just talked myself into waiting, as I can't imagine after 3.1, there will be any big updates for awhile)

@d.allen
Oh, i understand. Geez, that's a bummer. well, my friends all have email accounts on their phones, so thats why i don't see a big lost. But from your point of view, thats a hard decision to make lol

Has any one got intelliscreen to work even with the new update when I install it my phone goes CRAZY??

i was wondering if there was any difference between jailbreaking with purple ra1n and red sn0w besides purple ra1n being like 10000 times better

@Ditharia
Yeah, my friends are holding me back, so is the lady friend, most of them don't have email available on their phones(for that quick pic send), so, surprisingly MMS would actually be useful to me. I'll be pissed at ATT if I wait for 3.1 and they remove the MMS feature cause its not ready yet.. lol. Thanks for the help.

what I want to know is if this will delete all my stuff. I have currently jailbroken with purplera1n and I want to get a working winterboard. I was very happy when purplera1n didn't delete my crap, but when winterboard did not work and craped out. Anyone know if winterboard will work with purplera1n yet or if the dev teams release will not delete my stuff.

@Brenden. Just keep purplera1n and update mobile sub in cydia then install winterboard again and it works!

winterboard works w/ both jailbreaks. It needed to be recoded, as well as one of it's dependeciez, for it to work on the 3gs. Saurik released these updates last night via cydia.

Anyone else unable to get the keyboard skins working with winterboard since 3.0 dropped? I just updated WB and still get no love for keyboards. I miss my Storm keyboard.

Is the only way to get the redsnOw torrents through Pirate Bay??
Isn't that a little sketchy seeing as the owners from that site have been going through the judicial system to be incarcerated?

No, I can't get keyboard themes to work... never tried before though.
Guessing saurik needs to add a few more tweeks to winterboard. He had lots of work to do, so there's no surprise it's not perfect.
Hat's off to saurik for all his hard work.

@kuldip pirate bay is the official release point for all dev-team tools.

Ahh, I just thought that after all the litigations it would be best to steer clear.
BUT I need my jailbreak, time to dive in!!

I have a jailbroken 3gs via purplera1n. I just updated mobilesubstrate and installed winterboard. Now I can't get the phone past the apple screen :(

I was being impatient. working fine. sorry

Is there any advantage to running redsnow over purplera1n? I have purplera1n right now but cannot get any of the messaging quick reply programs to work (i.e. irealsmsquick, mysms, etc.). Do these work with the redsnow jb or is this another 3gs/3.0 recode issue?

To everyone who can't boot after they installed winterboard and jailbroke with purplera1n you need to run purplera1n RC2 and rejailbreak your device. The original purplera1n did not have the patches for winterboard, however the new one does. If you jailbroke using the first purplera1n release and still have a working device, then run the new version without restoring. This will just patch your device and everything will be left as is.

I'm not a jailbreaker, but if I were you I would use software from the Dev Team only because they are the more reputable group and they are known for communicating very well with users about compatibility with OS updates, etc. That's my two cents, although in my experience jailbreaking slowed my phone down and caused major stability issues, now that 3.0 is out I prefer the legit OS.

Just finished jailbreaking with the Dev Team, and all is working well!

My keyboards aren't workin either. I have the 3gs jailbroken with purplerain

I jailbroke with purplera1n but seemed to go into safemode every 3 or 4 times I changed something in winterboard. Not a big deal cause was just able to click one of the buttons and it got out of safe mode. But I just restored and decided to wait for 3.1 firmware so I can get MMS and then rejailbreak instead of having to worry about creating an iBrick. Apple should just sell different wallpapers and stuff in the app store cause I think more people would buy it instead of deciding to jailbreak. That's mainly why I like it. Well there is other cool stuff But the majority of people really just want a cool backround.

So where is the best place to go to jailbreak? I've done it before but not with the 3gs yet. What are the major cydia applications that do and do not work. I was upset when I updated to 3.0, now I am more nervous to have more programs not running properly..

I found a case
that's a little bulky but definately a looker....... The rebel serpent is what I'm Rollin with and I love it

I used purplera1n and the only thing that still doesn't work for me is the keyboard skins (bummer!) but it may have been the easiest thing on earth to install purplera1n

Oh I solved my issue with this after not seeing winterboard on the spring board. Problem was that after the first jailbreak I instaled categories which makes folders to keep the apps in. Well I put cydia and winterboard into a folder, which really "hides" the icons from the spring board to a sub folder. after updateing to 3.0 and re jailbreaking I kept installing winterboard and couldn't see the app on my spring baoard. Ok so after reseaching the word "hide" clicked in and so I installed BossPrefs from cydia and there is a section with settings and a "hide Icons" menu... well there it was and there were all the apps I had put into folders with the Category app... so I toggled the ones I was missing back to ON and problem solved I could see my winterboard and apps again.

all of you need to shut up and download purplerain. it works n doesnt fuck up ur warrenty

Willism you are my hero. I was looking for this problem for 2 days and you solved it for me thx thx thx

ok i really need help after i installed ultrasn0w its asking to reboot my device instad of return to cydia what should i do?

Have a 3GS 3.0.1 and jailbroke with redsn0w pointing to 3.0. Everything seemed fine and Cydia was there. Then unlocked with ultrasn0w from Cydia. Tried rebooting, but the phone just shows the apple logo for a minute and blanks out. I haven't seen any solutions yet for this problem... Can't get the phone to work at all. Even the PC doesn't recognize it with the USB plugged in...
Mei

So any input on the keyboard skins.... I really want one but I have downloaded 10 so far, 9 to see if they work, and none of them work..... anyone???? :):)

I need help with the keyboards as well. I have a 3G with 3.1.2 and have tried with many many keyboards and nothing. please help

okay, so i have a jailborken ipod touch, i just got it for christmas. and i used to have it with cydia and winterboard and all that good stuff, but i accidently deleted everything.. but anyways, when i jailbrake it and put on cydia its fine, but when i try to put winterboard it tells me to reboot, so i do that and normally it is supposed to have the blackra1n guy after the itues and the plug screen, but now it wont show up and no matter how many times i re-do everything as soon as i get to the winterboad installation, it will frigen like crash. someone please help me!(:

Installed blackra1n and then went to do winterboard through Cydia and it bombed out and won't get past the itunes logo + cable screen. Guess it's a reset for me when I get home!
Any ideas?

Try using iphone pcsuite to remove winterboard when u can't boot ur iphone.
Actually it's like already booted but the springboard doesn't stRt properly, so u can still access uninstallation feature via pcsuite

if i use cydia and whatnot, is it a good idea to upgrade to itunes 4.1?

Winterboard is not compatible with iPhone 3G? I installed winterboard through Cydia but when I Tap the Winterboard icon a black screen will appear then it goes back to my home menu..

Hi Michael,Thanks for your message. The technique I showed in the video uses OnlyWire for submitting to social media sites. Unfortunately Onlywire is now a paid service so I don't use them.