Let the iPhone 3G Unlocking Begin! Dev Team Releases yellowsn0w Cydia Installer package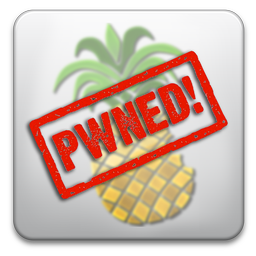 If you have been living under a rock for the past few months, you might not have heard all the talk about unlocking iPhone 3G. Well the time is officially here, the iPhone Dev Team has released the latest software unlock for iPhone 3G!!! It is only available on a Jailbroken iPhone 3G via the Cydia Installer and is to be used on the latest firmware with the newest baseband!
Dev Team update from their blog:
So who will be the first to give this a try? If you do, be sure to comment and let us know how it goes!
Get the best of iMore in your inbox, every day!
Your source for all things Apple
I just hope that soon (IE This Century) the iPod touch 2G will be unlocked. Give that some love.

Its Out! And I Installed it and have yet to put in a tmobile sim but will do so asap Check my blog for updates tizocman.blogspot.com my website(tizocman.com) will NOT be updated as my mac is not working but the blog will be posted to.

I have AT&T service and wanted to wait to upgrade to 2.2 to preserve the chance to unlock my phone if I needed to. But since they announced last night that it yellosn0w will be for 2.2, I decided to just upgrade and quickpwn and not wait any longer. Comments are being left fast on their blog, some with success and some not working with yellowsn0w.

well, for me it's still a no go, as their beta does not work with PIN. i have no way to disable pin check on my card :(

For those of us who upgraded to 2.2 but preserved the 2.11 baseband - any pointers on upgrading the baseband without having to upgrade the FW?

yo e just restore with the firmware easy

Well I have bought and tried it and guess what ..
The only thing that works well is the money trafic.
After that , the 3G is jailbroken (like before) but I cannot make a call(as before), not with T-mobile and not with Mobistar.

The unlock did work for me. It took a while, but after long trying I can use my iPhone with every operator now.

Version 0.9.4 of yellowsn0w is out!

Ok, seriously. How do I update my baseband to 2.28, if I already have the 2.2 firmware? I did a restore, but the baseband remained stuck at 2.11.07.

Ok, it appears that doing a restore from backup also restores the baseband from backup. I'm a bit surprised but doing a clean restore upgraded the BB to 2.28, so I'm good now (except for losing all my application settings. Dangit! I hate that!)

try taking the sim card out, put it back in, then click airplane mode on thne off...it should read the sim card now.
it worked perfectly for me

Okay, I'm trying to unlock a 3g iphone for tmobile but can't find the cydia installer package? help?

I followed all the instructions but when i got to the part to recover the phone with the new 3.0 tool the phone couldn't take the update. Stayed frozen on the usb to itunes screen. Can someone tell me why? and what I can do?

Where is this yellowsnow at in cydia ?? Do I add a source or do I download it on my windows pc ??

i used black rain
its easyer

Hands down, Apple's app store wins by a mile. It's a huge selection of all sorts of apps vs a rather sad selection of a handful for Zune. Microsoft has plans, especially in the realm of games, but I'm not sure I'd want to bet on the future if this aspect is important to you. The iPod is a much better choice in that case. Have you tried the ipad? you can get one free at FreshGiftCard.com

Just found your blog on google and I think it is a shame that you are not ranked higher since this is a fantastic post. To change this I decided to save your site to my RSS reader and I will try to mention you in one of my posts because you really deserv more readers when publishing content of this quality.

I likes Your New style boss

Hay Admin , i with ur article. LOL Please come to my blog

Hello Friend , i love w/ u article. LOL Please come to my blog

You've got a good weblog here! would you like to create some invite posts on my blog?