Should you upgrade your Mac to El Capitan?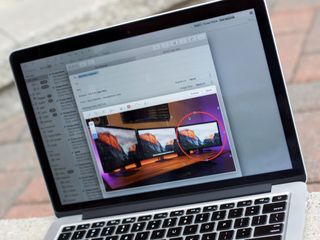 A large number of Macs are able to upgrade to El Capitan, so chances are your Mac can too. But make things easy on yourself and read through this checklist before you do.
D.C. writes:
Yes, you should. I wouldn't recommend rushing it, but if you back up your Mac first, your Mac is well within the supported model range and should handle El Capitan quite well.
The system requirements for El Capitan are the same ones for Yosemite before it. In fact, Apple hasn't substantially changed the hardware system requirements in some time. Seven year old Macs can run El Capitan.
Macs that have more RAM (Memory, in Apple's "About this Mac" parlance) can run newer Mac operating systems and apps better; 4 is now the minimum. And some features, like Handoff (introduced in Yosemite) will only work with the version of Bluetooth found in newer Macs.
Apple's focused on a lot of productivity enhancements with El Capitan: Split View, for example, which lets you split the screen between two open windows of two different apps; It's an iOS 9 exclusive for the iPad Air 2 and iPad Pro, but it works on the Mac, period. You can read a lot more about it here:
Here's are two things I encourage you to remember with any operating system upgrade: Make sure your data is safe before you make any changes, and make sure you're going to see a benefit before you do.
Back up!
Backing up your Mac with Time Machine is the fastest and most foolproof way to prep it for an upgrade to El Capitan. Once that's done you'll be able to restore your Mac back the way it was, if you have to. The easiest way to get started with Time Machine is to turn it on in System preferences, then connect an external USB hard drive. Time Machine will ask you if you want it to use the external hard drive. Say yes and then let it do its thing.
There are other backup apps too: I'm fond of SuperDuper and Carbon Copy Cloner, which are great for creating "clones" — exact duplicates of your hard drive — that you can restore from in a pinch, but I think Time Machine is what most people need.
Assess the risk
Unless you have a reason to, don't bother to upgrade on day one. Let other people fall on that sword, like us! Launch day inevitably brings in a lot of confusion, too.
It's good to keep an eye on the social media accounts of the vendors whose apps you use, so you can see if they've prepped any updates for El Capitan or plan any. In some cases they'll have important compatibility fixes; in others they may try to introduce new features. We've already gotten a flurry of El Capitan app updates leading up to the software's release this week, and we're reporting on them too, so keep your eyes on iMore, too.
If there are specific apps or tools you absolutely depend on to work, make sure they're going to work okay with El Capitan before you upgrade. That might mean hunting around the developer's web site, user forums and social media accounts to make sure.
Especially if your livelihood is linked to how well your Mac is working, I strongly encourage you to tread carefully: Make sure your stuff works first!
Finally, see if the changes in El Capitan - Split View, improved Mission Control, better Notes and Mail and more - are worth it to you. You may decide that you're happy with your current workflow, and there's nothing wrong with that. In fact, it can be smart — change for change's sake can be really disruptive, and there's nothing that says you have to install El Capitan today. It's not going to diminish your Mac-using experience to stick with what you're familiar with.
I'm really excited about El Capitan — I've been using the betas for months, and I'm loving Split View and Spotlight, especially. So I'm all in. As long as you take good precautions like backing up your data before you upgrade, you should be in good shape to make the jump whenever you're ready.
Master your iPhone in minutes
iMore offers spot-on advice and guidance from our team of experts, with decades of Apple device experience to lean on. Learn more with iMore!