Using the ecobee 3 with IFTTT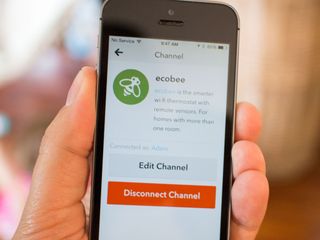 IFTTT — recently rebranded to just IF — is an extremely powerful tool for our connected universe, and pairing it up with the center of your smart home is a no-brainer. Recently added to the IFTTT arsenal of channels is the ecobee 3 smart WiFi thermostat. Using IFTTT with your ecobee 3 allows you to take even more control over your heating and cooling system, interacting with other smart services & devices in your home and making your life a whole lot easier.
The ecobee 3 is already an insanely smart thermostat out of the box, but bundle in some great IFTTT recipes and you have many amazing tools at hand. Much can be done within ecobee already, but IFTTT expands the arsenal of available tools, while integrating with other smart devices & services.
The ecobee IFTTT channels offers a wide variety of triggers and actions for your thermostat. These range from simple triggers like indoor temperature or humidity thresholds, to more advanced features like schedule override. With the handful of triggers & actions at your disposal, there are a ton of options available for automating your ecobee 3. Let's take a look at just some of what you can do with this awesome service.
If you're not an IFTTT user, you'll have to get things up and running there first. Just head to IFTTT.com, sign up and connect your services. From there you can browse channels and create recipes to get things automated. You can also snag the iPhone app so you can do all of these things from your phone as well. Note that IFTTT recently split their service into two parts — If and Do. This piece will mostly cover the If side of things, as there aren't any Do recipes for ecobee at this time.
The overall process consists of creating an if this, then that recipe (hence IFTTT). So for the ecobee 3, we'll be basing recipes on triggers from the ecobee 3 (like temperature change) or actions from other devices (like opening a door, or a preset time).
IFTTT offers a huge variety of channels that apply to the smart home — from the ecobee 3 itself to other devices like SmartThings and Wemo — so you'll be able to dive in and do all kinds of crazy things there.
Some basics start at getting alerts (email, SMS) when the ecobee 3 temperature reaches a high or low threshold, alerts when someone changes the temperature, or alerts for the outdoor temperature or humidity. You can also log events to a Google Doc, like changes in temperate or thermostat modes.
While the ecobee 3 itself features built-in scheduling, you can do a bit more of that through IFTTT as well. You can create a time-based recipe to change the temperature, or create various schedules for thermostat modes. IFTTT's location services also lets you change things when you come and go from home, or even another location — which is great for things like turning on the heat at home when you leave the office.
Beyond these simple recipes, the real beauty of IFTTT lies in how it ties your smart devices together. Using other services like SmartThings, Wemo, Philips Hue, or even just an iOS device, you can have your ecobee 3 perform based on actions of other devices, or vice versa. Here are a few recipes you can activate right now with minimal work.
You can setup actions like having your ecobee 3 turn on an external fan based on outdoor temperature, or turn off the heat/AC when a door or window is opened. I have a few recipes like this setup, using my ecobee 3 as a trigger for certain devices. My main one — since I have no central AC in my house — triggers a Wemo switch that's connected to an external AC unit. When the temperature on the ecobee 3 reaches a certain high point, it turns on the switch. When it reaches a preset cooler low point, it turns the switch off again. It's essentially a power saver mode of sorts for my outdated window unit, all running through IFTTT.
The fun doesn't stop there though — there are dozens of recipes that you can take action on. Wear a Fitbit? You can set your ecobee 3 to turn up the heat when you wake up, or lower the temperature when you're sleeping. If you have a smart sprinkler system, you can set the ecobee 3 to turn it on when the humidity reaches a certain level. The possibilities run deep.
The list of recipes goes on and on and on. Here are the basics of adding automation to your ecobee 3 using IFTTT from the web:
Login to IFTTT
Click My Recipes, then Create Recipe
Click This
Choose your trigger channel and action and click Create Trigger (either the ecobee 3 or another device)
Enter any required info
Click That, choose a channel and action
Click Create Action, then Create Recipe
If you own an ecobee 3, there's no reason not to play around with IFTTT. It's crazy awesome to link up your WiFi thermostat to other smart devices, but even if you don't have any, you can still use a few recipes to make your home even smarter.
Master your iPhone in minutes
iMore offers spot-on advice and guidance from our team of experts, with decades of Apple device experience to lean on. Learn more with iMore!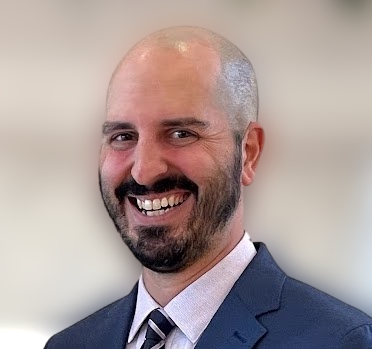 Editorial Director - High Yield
Adam is the Editorial Director of High-Yield content at Future. Leading an outstanding team, he oversees many articles the publisher produces about subscriptions and services including VPN, TV streaming, and broadband. In addition to identifying new e-commerce opportunities, he has produced extensive buying guides, how-to-watch content, deal news, and in-depth reviews. Adam's work can be seen on numerous Future brands including TechRadar, Tom's Guide, T3, TTR, Android Central, iMore, Windows Central, and Real Homes.