I have two serious complaints about Vellum, 180g's eBook and print book formatting software.
It costs between $200 and $250, depending on whether you only want to create flawless, professional-looking eBooks, or also create flawless, professional-looking files for printing physical books. That's a lot of money for an app these days. If 180g wanted to charge that much, they could at least have had the decency not to make their app this good.
It's too loud. How am I supposed to format a book when a choir of angels keeps singing hallelujahs every time I open the app?
OK, there's no choir of angels. But – and I promise, I'm only slightly exaggerating here – using Vellum feels that way. (In case you're wondering, no one at 180g suggested I write this or gave me any kind of financial compensation for it. And the review copy they kindly sent me in response to my request is time-limited, expiring a few months from now. The fiends.)
Stairway to Heaven
I've always wanted to publish my writing professionally, but creating good-looking ebooks has always posed a daunting hurdle. The open-source Sigil never worked well for me, nor did the otherwise superb Scrivener's ePUB export. Apple's Pages, free with every Mac, now offers an excellent set of ePUB creation tools, but with no live preview and more than a few formatting hiccups, it definitely has its limits. And I just don't have the time to learn the XML secrets of hard-coded ePUB formatting.
Vellum and its creators seem to understand my frustration and that of would-be authors like me. Judging by my experience using Vellum, they've found nearly every obstacle in the ebook creation process, and just … made them vanish. In her previous iMore review, Serenity Caldwell raved about how deftly Vellum handled images. Nearly four years, and a full version and change, later, I was bowled over by how Vellum handled everything.
From the moment you import any .docx file into Vellum, the program starts working to make your book look as good as possible with minimal effort. The most tedious chore I had to perform in formatting two different test manuscripts was manually adding chapter breaks to a manuscript that didn't already have any (Vellum looks for page breaks and other clues to separate your work into chapters; adding or changing them is as easy as a menu command).
Peruse and edit your text in one pane – Vellum lets you correct or change text on the fly, should you spot any typos that previously slipped past you – and see your changes instantly reflected in the preview window at right. From a pulldown menu at the top of the preview pane, Vellum can show you how your prose will look on Kindle Fire or Paperwhite, an iPhone or iPad, a Kobo Glo, a Nook Simple Touch, or an Android tablet (or good old-fashioned print, for that matter. We'll get to print in a little bit). You can change the text size, change to sepia or night mode, or switch between a host of common e-reader fonts, too.
Style for miles
Wish your book had really cool styling? A slick title page and chapter headers? Maybe some drop caps at the beginning of chapters? Vellum can do that. Vellum has probably already done that. And if it hasn't, a quick browse through its style menus will let you apply that sort of swankiness with a few clicks. Text ornaments? Vellum detects any you've already added automatically, adds new ones easily, and if you don't see any variety you like in its style gallery, you can simply add your own from any graphics you upload.
How about a dedication? A prologue? Epilogue? Foreword or afterword? A nifty quote at the beginning? Blurbs where other people say nice things about your book? Add any or all of them to your book from the menu bar; an "Add Multiple Elements" feature handily lets you go through a checklist of possible additions, select the ones you want, then populate and style them all in one go. Vellum supports multi-volume compilations and nested layers of structure (Book I, Chapter 3, and such) . Don't even ask if it'll create a table of contents for you. You'll only insult Vellum, because of course it will, and that table of contents will look great.
Vellum does lack one item on my wishlist: It doesn't support embedding your own fonts. However, that may be a blessing in disguise. Some stores, including iBooks, discourage authors from embedding custom fonts in their ebooks. Vellum's built-in roster of fonts offers plenty of good-looking options instead, including a lot of popular and frequently used print and e-reader fonts.
Vellum can't design covers for you, but it will tell you if the image you upload isn't sized right to work with any the multitude of competing eBook formats, and suggest a better size. It'll also convert that image from any of the usual formats into the customary JPEG that eBooks use.
Speaking of multiple formats for different stores: Suppose you want to include a link to one of your other books. Vellum's smart enough to build in the ability to add multiple identifiers for multiple stores into a single link. When you generate multiple copies of your book for each of those stores simultaneously, with the click of a button — yes, Vellum can do that — the right link for each store will appear within each appropriate file.
I tested Vellum's generated files in iBooks on my iPhone and iPad, and the Kindle app on my iPad, using simple instructions in Vellum's help files to load the test books onto each device. Each one looked terrific – clean, well-formatted, like a book I'd purchase from the iBooks or Kindle stores.
Great Gutenberg's ghost!
You get all that for $200. For an extra $50, as I mentioned, you get the further ability to pop out print-ready PDF files for print-on-demand sites such as Lulu or CreateSpace, at the same time and from the same Vellum file as you're generating ebooks. (Unlike previous versions, Vellum no longer charges you per book generated. One price up front lets you generate all the different books you want.)
Vellum's preview pane can show you a perfectly reasonable rough idea of how your printed book will look, to check formatting and catch errors, or a super-accurate view that includes shifting margins on alternating pages. Behind the scenes, Vellum works to avoid weird broken-up words or paragraphs across pages, so that your books always look great. And its style options for print are, somehow, even more impressive-looking than its ebook options.
I thought I'd found a flaw in Vellum, at last, when it seemed that Vellum could only format print books in 5"x8" format. But of course, I simply hadn't found the Print Settings menu option, offering four different trim sizes up to 6"x9".
My verdict
180g has polished every aspect of this app until it shines. Even adding a KindleGen file to create Amazon-friendly .mobi books, which could have involved aggravating searching and downloading, took less than a minute, without ever leaving Vellum. And if you do get momentarily stumped, or just want to see what other amazing feats the program can pull off, Vellum's clear and useful online help files are ready and waiting.
In short, I'm angry. I've almost certainly embarrassed myself fawning over this hellaciously expensive app. And I feel like I'm pretty much doomed to buy it. It's just that good. If you make and sell ebooks for a living – or if, like me, you dream about doing so and can scrape together the cash to purchase it – Vellum earns every last penny of its nigh-preposterous price, and then some.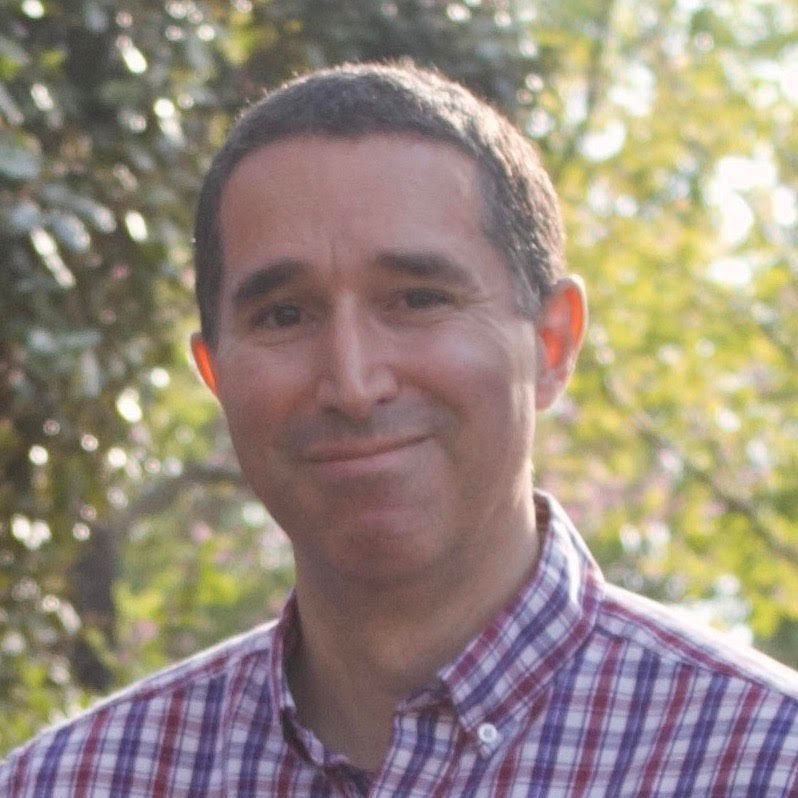 Nathan Alderman is an iMore contributor. He's been using Apple computers since his first Apple IIe in 1985, and writing professionally about Macs and their software since 2005. During his 12 years freelancing for Macworld, he covered email clients, web browsers, web design programs, writing apps, and games, and he's continued to follow those interests at iMore since 2017. An editor and writing coach in his full-time career, he spends his dwindling spare time writing fiction for fun, volunteering for democracy, and contributing to podcasts on The Incomparable Network. Nathan adores his wife and wrangles his alarmingly large children in bucolic Crozet, VA.