What Colors Does the Fitbit Zip Come In?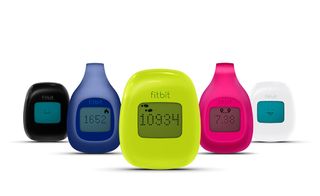 What Colors Does the Fitbit Zip Come In?
Best answer: The Fitbit Zip officially launched in black, blue, green, and pink. However, only one of them is still sold directly from Fitbit. The others are hard to track down and you might have to get them used or be ready to pay a premium. If you don't want to pay that much for some color, there is a cheaper option in the form of a vivid clip holder.Fitbit: Fitbit Zip - Charcoal ($60)Amazon: Fitbit Zip - Lime ($85)10 Colors: Dunfire Clip Holder ($7)
Black is the only color officially offered from Fitbit
The Zip has been around for several years now and over time Fitbit has moved away from offering multiple color options to just one: charcoal. In truth, the fact that the Zip is still even sold directly by Fitbit after it's almost 7-year lifespan is a testament to how robust this fitness tracker is.
That being said, as time moves on and companies shift their focus to newer products, they have to make some tough decisions regarding older products. Offering a product in multiple colors is more expensive for a company, so scaling back to one offering has undoubtedly been cheaper for Fitbit.
To sum it all up: it makes sense that Fitbit wouldn't offer other colors directly, but it's disappointing if you're looking for anything besides boring ol' black.
You can still find the other colors... somewhere
Even though Fitbit only offers the Zip in its most boring color, we thankfully live in a world with this little thing called the internet. The green, blue, and pink are definitely more exciting but will also be tougher to find. If you want to snag the green version of the Zip, Amazon has them in stock for about $85, which is quite a premium to pay just for a different color.
The pink and blue versions can usually be found on eBay, but more often than not they are used or at least opened. Pricing there can vary quite a bit. The lowest I generally found them for was around $55.
The Zip actually comes with a silicon clip that you can hook onto your clothes to keep it out of your way when you're working out, which opens up a whole new world of possibilities. If you don't want to stress about getting a used Zip or if you don't want to pay more than the retail price (good call, don't do that), then there is another option. There are a few companies that have developed plenty of inexpensive replacement clips available in a wide variety of colors so you can spice up the black one a bit if it's just a little too boring for you. Prices on those start around $7 on Amazon.
The Zip is still a fantastic little fitness tracker but it might be a tad more difficult to get a hold of any other color than black. If you still want to add some color, might I recommend a replacement clip?
Our pick
Small but mighty

The Fitbit Zip, while a bit long-in-the-tooth, is still a great little fitness tracker. If you want to track your steps, distance, and calories burned throughout the day, and do it discreetly, this is a great option. Just be prepared to look around a bit if you want any other color than black.
Change it up
More options

The Zip comes with one clip included that matches the color of the Zip itself. If you want to add some color without breaking the bank, these guys come in a wide range of colors at a very affordable price.
More pricey
A new color

Same great zip, different fun color. For some weird reason, this is the only other color available on Amazon and it's quite a bit more to ask for. If you really love green though, it's your best option.
Master your iPhone in minutes
iMore offers spot-on advice and guidance from our team of experts, with decades of Apple device experience to lean on. Learn more with iMore!