What to do if your Fitbit breaks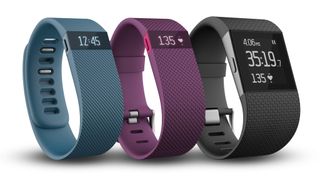 If you find that your Fitbit has stopped working or the band is falling apart, don't sweat. Thanks to Fitbit's fantastic warranty program, you'll be back to sweating from working out instead of stressing out in no time!
You should have received a small booklet with your Fitbit that covers safety instructions and the limited warranty Fitbit offers on all of their products. You can also find the same information on their website. Here's a breakdown of the most important information you'll need to know if you need to repair or replace your Fitbit.
Important Fitbit warranty information
Fitbit offers one-year limited warranty to the original purchaser of a Fitbit product, guaranteeing that their products will be free from defects in materials and workmanship under normal use for a one-year period. Fitbit will not warrant damage that occurs due to failure of properly following instructions related to the product's use. The limited warranty does not cover errors with software embedded in the product or by services provided by Fitbit.
Once again, in English, please?
Fitbit will replace or fix your tracker's regular wear-and-tear damage within one year of the date you purchased it. This means that physical damage that happens because of you — like accidentally running over your Fitbit with a snowblower — won't be covered. Additionally, if you are having any problems with the Fitbit app on your phone or the Fitbit website dashboard, that also isn't covered by the warranty. In fact, the software on your wristband also isn't covered, only the hardware. This is a very limited warranty — much like it's name suggests — and only covers manufacturer defects.
Why would I ever use this?
That's a valid question. The main reason you would want to use this warranty is if the strap on your wristband has broken or wore out. Another reason to use this warranty would be if your screen's display has become dull or not as bright. Perhaps the battery's not lasting anywhere near as long as it used to. It just straight-up stopped working. All are valid reasons to go send it back to Fitbit for a warranty claim.
What if I bought mine through eBay? The seller said it was brand new in the box, will the warranty still apply?
Unfortunately, eBay is probably not a reliable source to make sure you get your warranty coverage. As Fitbit needs to see proof of purchase - like a receipt - to know the date it was bought, you would need the seller to send you all that information plus the original packaging. It's certainly a risk going the eBay route, so proceed with caution.
Can I get an extended warranty?
Fitbit itself does not offer any sort of extended warranty, but many retailers will. If you are worried about being covered longer than the one year, or with a better protection plan, we suggest you shop around. Good thing to remember is that Amazon does offer an extended warranty through Square Trade. It kicks in after the manufacturer warranty and could be worth a look.
How do I make a warranty claim with Fitbit?
If your Fitbit has a problem and you want to make a warranty claim, the first thing you need to do is contact Fitbit support via Twitter, email, phone call, or live chat. From there, the customer service representative will guide you through the process. Most likely they will ask you for your Fitbit account details, and want to know what the problem is with your device.
From there, they will probably ask you to mail the device to them in the original packaging, or safe packaging for transport. Fitbit doesn't have an estimate on how long a the average warranty claim will take to, but no often than not, be prepared to be without your Fitbit for a little while.
Fitbit
○ Fitbit Buyers Guide
○ Fitbit Users Guide
○ The Best Fitbit to Buy
○ Fitbit News
○ Fitbit Forums
○ Buy on Amazon

Master your iPhone in minutes
iMore offers spot-on advice and guidance from our team of experts, with decades of Apple device experience to lean on. Learn more with iMore!
Pop culture geek, hopelessly addicted to streaming movies, tv shows, and podcasts. Would be lost in life without unlimited data.