WhatsApp will be blocked by courts in Brazil for 48 hours [Update: suspension lifted]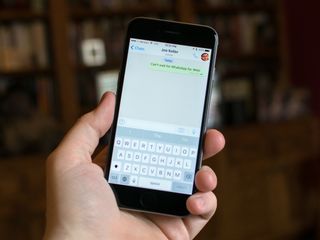 Update: Reuters is now reporting that a Brazilian higher court has lifted the 48-hour block of WhatsApp, overturning the lower court's ruling.
Original story: A Brazilian court has issued a block on the massively-popular messenger service WhatsApp, which is owned by Facebook. This temporary block will remain in place for 48 hours starting this evening. This move will only affect those in the country, and stems from a injunction put forward by an unknown party. Facebook was provided with notification to get in touch with the courts, but reportedly failed to do so and thus has been ordered to close WhatsApp for the stated duration.
What makes this an interesting move is how the service itself is incredibly popular in Brazil. Local operators have complained in the past that services like WhatsApp are threatening their grips on calls with its VoIP functionality, meaning less customers are requiring additional SMS and carrier minutes for their smartphone. While many may assume networks have played a part in this block, it's a real concern for those who rely on WhatsApp to communicate with friends and family.
Will you be affected by this block? If so, what alternatives will you use until WhatsApp is once again available?
Source: Reuters
I'm currently being affected by it. It's offline already for the most part, but because reasons it's currently online for me and my coworkers on our WiFi, but as soon as you leave the zone and have to rely on 4G it doesn't connect. When I left my house this morning it wasn't working either on my house's WiFi. Facebook is being flooded by people posting links to articles teaching how to bypass the block with VPNs and many people are reaching out to alternatives like Telegram or Facebook Messenger. But in general they're not as popular and I don't think once WhatsApp is back people will stay in those services. WhatsApp became popular because it's extremely accessible in all platforms and is easy to use.

Always good to have a VPN. I use PureVPN and it's simple, easy and reliable. It's not free but it's worth it. $9.99USD/month for 5 simultaneous connections. Get a few people together and you can share the price and service. ~TheRealFixxxer
Thank you for signing up to iMore. You will receive a verification email shortly.
There was a problem. Please refresh the page and try again.