Which Fitbits have heart rate monitors?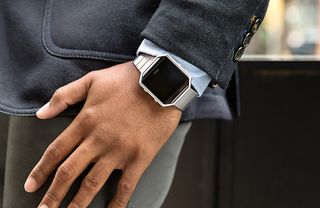 />
If you're serious about tracking your fitness progress, choosing a Fitbit with a built-in heart rate monitor will provide more accurate results as you work on improving your overall health.
What is it?
Fitbit has developed its own heart rate monitoring technology called PurePulse. Using a sophisticated sensor in the band, your Fitbit can monitor your heart rate with an extremely high degree of accuracy. Even though the measurement comes from your wrist, the heart rate readings from PurePulse have been shown to be dependable and accurate.
Why is it important?
If you're really interested in monitoring and tracking improvements in your fitness level, having a heart rate monitor will give you a more accurate picture of your progress.
In order to burn calories you need to do some kind of activity that gets your muscles and body moving. Once you start a run, spin class, or however you most like to exercise, your heart starts pumping blood at a more intense rate to try and oxygenate your muscles, which in turn burns calories. By measuring how fast your heart rate is beating, a heart rate monitor can more accurately determine how many calories you're burning.
You can also use your Fitbit's heart rate monitor to target your workouts to your goals. There are three target heart rate zones: moderate, high, and peak/maximum. In an activity like hiking, you want to pace yourself to keep your heart rate moderate to improve endurance and burn fat. During a high-intensity activity like cycling, keeping your heart rate at a high level will allow you to see gains in your cardio performance. And by knowing when your heart rate is within its maximum zone, you can push yourself for brief periods during intense interval training.
Using your Fitbit's heart rate monitor will let you know which zone you're in during your workout, so you can make sure you're exercise aligns with your fitness goals.
To figure out what your target heart rate should be in each of these zones, it's best to talk to talk to a doctor. To give you an idea of where your heart rate should be, visit the American Heart Association Website.
Which Fitbits have heart rate monitors?
Fitbit currently has three activity trackers available with heart rate tracking:
Fitbit Charge HR ($149): The Charge HR

(opens in new tab)

has the most common Fitbit functions (step count, sleep tracker, and more) in a sporty, slender design, perfect for active lifestyles.
See at Amazon (opens in new tab)
Fitibit Blaze ($199): The Blaze

(opens in new tab)

is the most fashionable option of the trackers with heart rate integration, featuring a touchscreen, full-color display and is perfect for people looking for a stylish wearable device with fitness-tracking capabilities.
See at Amazon (opens in new tab)
Fitbit Surge ($249): The Surge

(opens in new tab)

has a large, monochrome, touchscreen display and is an in-between step from a typical fitness tracker and a smart watch.
See at Amazon (opens in new tab)
Fitbit
○ Fitbit Buyers Guide
○ Fitbit Users Guide
○ The Best Fitbit to Buy
○ Fitbit News
○ Fitbit Forums
○ Buy on Amazon (opens in new tab)

"Siri, write a really funny bio for me to use for Mobile Nations" "Okay, Drew, here's your really funny bio: How-to writer, fiddle player, retro gamer."
Get the best of iMore in in your inbox, every day!
Thank you for signing up to iMore. You will receive a verification email shortly.
There was a problem. Please refresh the page and try again.