You can now edit photos in the macOS Photos app using Pixelmator 3.7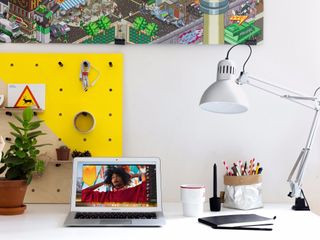 Yesterday popular photo editor Pixelmator released 3.7 'Mount Whitney,' the newest version of its macOS app. With this update, users can now edit their snapshots with Pixelmator without leaving the Photos app by right-clicking the photo and selecting "Edit With" and then "Pixelmator."
This isn't the only update, either: Pixelmator is also now able to support the HEIF (High Efficiency Image File) photo format, which is the default image format for photos taken with the iPhone 7, iPhone 8 and iPhone X. The company also fixed bugs that had been plaguing users, such as disappearing rulers and unexpected shutdowns while open on newer Macs. Other new features include improved support for Photoshop (PSD) files, a more accurate and efficient repair tool, and the ability to drag and drop images from Safari directly into Pixelmator (a feature that the app used to have but that had been removed from previous updates).
Pixelmator is also currently working on Pixelmator Pro, Pixelmator's Photoshop alternative that the company calls "the world's most innovative image editing app." That's expected to be coming a little later this fall. As for Pixelmator 3.7 Mount Whitney, you can purchase it now or update the version of Pixelmator you already own through the App Store.
Thoughts? Questions?
Are you excited about Pixelmator 3.7's macOS High Sierra integration? If you use Pixelmator, how do you feel about the improvements? If you've never used the program before, do you find its support for HEIF images and Photos app integration to be features that may convince you to download it? Let us know in the comments!
Tory Foulk is a writer at Mobile Nations. She lives at the intersection of technology and sorcery and enjoys radio, bees, and houses in small towns. When she isn't working on articles, you'll likely find her listening to her favorite podcasts in a carefully curated blanket nest. You can follow her on Twitter at @tsfoulk.
Aren't they almost a year late with this? Seems like forever that I got Affinity Photo. I have Pixelmator for iOS, just in case, but I can't even justify spending $30 for their macOS app right now. It's been thoroughly eclipsed by competitors, and development doesn't seem to be all that active for Pixelmator, these days...

Are you kidding? Have you been living under a rock and not seen the news about Pixelmator Pro?

No. Cause I didn't get Pixelmator, so why would I care enough to keep up with it. It's a Mac only app and it hasn't gotten a major update for the better part of a year. I wasn't under a rock, Pixelmator was.

On May 30th, this year, Pixelmator teased a new application:
https://9to5mac.com/2017/05/30/pixelmator-team-teases-new-mac-app-graphi... So from that date we could easily assume that Pixelmator updates would slow down due to them focusing on something new. Admittedly we didn't know it was Pixelmator Pro then, but you can still appreciate that they have only so many developers to work on whatever they're working on. Pixelmator hasn't been under a rock, they've been hard at work on Pixelmator Pro. Give the developers some respect, it's a great application. Sure Affinity Photo is currently better than it, but it's going to have some serious competition when Pixelmator Pro is released (which it will be soon)
Thank you for signing up to iMore. You will receive a verification email shortly.
There was a problem. Please refresh the page and try again.