YouTube has a dynamic player that adapts to square videos for iOS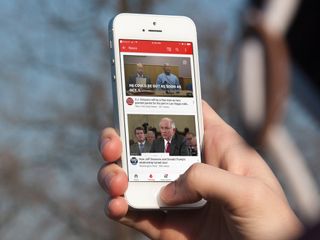 If you're someone who uses your iPhone to shoot video, then you've probably heard from one person from another that horizontal is the way to go.
Why? Well for one thing, the black bars of death don't appear on either side of your video when you shoot in horizontal vs. vertical, and you can see more of whatever you're trying to capture on your screen.
Alas, people have continued to shoot vertical videos and upload them to the almighty Youtube, which has now prompted the largest video-hosting site in the world to bring a little love back to viewing vertical video — afterall, your other favorite apps like Instagram Stories and Snapchat do it, so why has this taken so long?
This feature is rolling out for iOS in the next little while, so keep your eye open for the new, vertical-loving YouTube on your iOS device.
What do you think?
Are you a big fan of this new feature? Or were you never really bothered by the black bars and vertical videos in the first place?
Let us know what you think in the comments below!
Get the best of iMore in in your inbox, every day!
Cella writes for iMore on social and photography. She's a true crime enthusiast, bestselling horror author, lipstick collector, buzzkill, and Sicilian. Follow her on Twitter and Instagram: @hellorousseau
Thank you for signing up to iMore. You will receive a verification email shortly.
There was a problem. Please refresh the page and try again.