1Password 4 for Mac now available with new interface, 1Password mini, shared items, Wi-Fi sync, and more!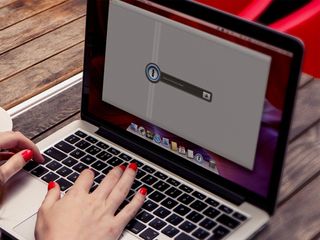 1Password 4 for Mac is now live and available. The popular OS X security application was updated this morning, and completely rewritten with a simple new interface and a host of new features. You can now set up multiple vaults that can be shared with family members or coworkers, and each vault gets their own sync preferences. You can even set up a demo vault to show off 1Password to others. Open the demo vault from the app's lock screen with the password "demo". Switch between vaults by tapping the keyhole icon next to 1Password's traffic lights. You can also share individual items.
1Password mini is now a full menubar utility. Access all of your login information, credit cards, folders, favorites, and the password generator right from your Mac's menubar. The new 1Password browser extension works the same way. Completely rewritten in Cocoa, the extension behaves the same across the Safari, Firefox, Chrome, and now Opera browsers.
The syncing capabilities of 1Password have also been expanded. In addition to Dropbox, Mac App Store customers can also use iCloud to sync with other Macs and iOS devices. Wi-Fi sync has also returned, giving you the option to move your data directly between devices, rather than rely on cloud storage.
1Password 4 for Mac is a free update to customers who purchased 1Password 3 from the Mac App Store (MAS). New customers will pay $39.99 right now as part of a launch sale, down 20% from the regular price of $49.99. Customers who purchased 1Password 3 from the AgileBits website in 2013 are also eligible for a free upgrade, while website customers who purchased in 2012 or earlier will get an upgrade price of $24.99, down from the regular price of $34.99. 1Password 4 will is currently only available on the Mac App Store, but will come to the AgileBits store very soon.
(If the upgrade pricing sounds complicated and lopsided, once again it's a great developer trying to do their best for as many customers as possible, while still trying to feed their families, given the incredible restrictions placed on App Store Pricing. Buy it. Don't buy it. Realize that if we don't support great indie software, people will stop being able to make it.)
Joseph Keller is the former Editor in Chief of iMore. An Apple user for almost 20 years, he spends his time learning the ins and outs of iOS and macOS, always finding ways of getting the most out of his iPhone, iPad, Apple Watch, and Mac.
I can't seem to find a FAQ or details on the Shared Items. Does this mean if my girlfriend updates a password for her email it will also update in my 1Password automatically? Just an example…

Hi SOV, When you share an item, you are sharing it in its current form. It does not stay in sync. However, in 1Password 4 you can now create shared vaults and keep all of your shared logins in sync, while still keeping your personal logins separate. Please note that this feature is currently only available for 1Password 4 for Mac, but our developers are working hard to bring it to other platforms soon :) Cheers, Megan O'Brien
AgileBits Support
http://learn.agilebits.com

I like that they brought back WiFi sync. At least there are more choices. I switched when Splash ID had horrible problems with an update. Long story short, it was a mess. 1 Password just works well if you have multiple Apple products. Sent from the iMore App

Hi GlennRuss, Our tech gurus have been working hard to bring Wi-Fi back for 1Password 4, I'm so glad you're happy with it :) Cheers, Megan O'Brien
AgileBits Support
http://learn.agilebits.com

Glad to see wifi sync back but icloud sync is better for me. I could never stay on top keeping my iPhone and iPad current with my Mac. 1password has always been my go to app.

Hi iEd, I'm glad to hear that we found a sync solution that works for you :) Cheers, Megan O'Brien
AgileBits Support
http://learn.agilebits.com

Been waiting for this.. now to decide to bite the bullet or not. I'll admit, I've been using 1Password on my phone a lot more than I've been using LastPass on my computers... but I love the cross platform support of LastPass (since my main computer is a Windows machine). But, I will admit, I've become fed up with trying to maintain two different services. =\ Decisions, Decisions.

Hi Xytal, If you're still struggling with that decision, I'd love to help! Drop us an email at support@ agilebits .com with any questions you have! Cheers, Megan O'Brien
AgileBits Support
http://learn.agilebits.com

1Password no longer supports importing from non-1P sources. This means you can't move from apps like LastPass. :/ Fail.

Hi @david_grossman, I just wanted to let you know that our developers are working hard to get the import feature up and running again. We'd love to make it easy to get your data stored in 1Password ;) Cheers, Megan O'Brien
AgileBits Support
http://learn.agilebits.com

I wish support for saving old password history was available in this update as I would then give you guys a 5 star review, however I can not lie your currently at a 4.9 star rating for my uses.
Thank you for signing up to iMore. You will receive a verification email shortly.
There was a problem. Please refresh the page and try again.