1Password vs. LastPass vs. mSecure: iPhone password management app shootout!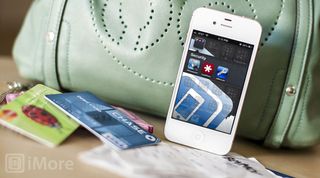 Security is constantly at war with convenience. Having unique, strong passwords for all your online accounts sounds great until you realize how tedious it is to implement them and how impossible it is to remember them. Because your iPhone is always with you, however, and because it has some truly great password management apps like 1Password, LastPass, and mSecure, it can be the ideal way to maximize security and minimize convenience. Not only that, password managers can be a great place to store all your secure information, including credit and debit cards, private notes, software licenses, and more. They can also help you generate and help you implement all your super strong, super secure passwords.
Considering the serious hacking attacks we've seen recently, you should absolutely start using a password manager, but which one should you use?
1Password vs. LastPass vs. mSecure: Interface
At launch, 1Password will ask you to set a master password and a 4 digit pin. After you've picked them, you'll be brought to the main menu. Here you'll see some default tabs along the bottom for logins, accounts, wallet, add, and settings. These may change based on what kinds of items you have programmed into the app. You can also change the sort order of these tabs by editing and dragging them into whatever position you'd like.
Under logins you can toggle sorting between title and domain. This is convenient for times when you have multiple passwords for the same domain. Once you find the item you're looking for you can tap into it. If you've got 1Password configured to protect certain or all items with pin access, you'll be asked for your pin or master password before any data will be shown.
Once you're viewing a credential for a particular site you can load it automatically by tapping the arrow next to the URL. The website will load and 1Password will plug in your credentials you have stored for you. The accounts tab will work in a similar way. If you've required master password access, you'll be asked before the app will show any sensitive information. I recommend this for any password management app. Next you've got a wallet tab that you can use to store things such as credit card numbers, bank account information, and more.
The settings panel of 1Password is straight forward enough and allows you to change things like sync options, master password, pin, how often the app should ask for a password, and more.
LastPass is configured similar to 1Password when it comes to layout. All your main tabs are along the bottom and you can easily toggle between sections by just tapping them. How you interact with the app is a different though.
The tabs in LastPass are sites, favorites, add new, notes, and settings. All of your regular site logins will show up under the sites tab while any other types of credentials will show up in the notes tab. This is a similar section to what 1Password calls Accounts.
When viewing sites or notes in the LastPass app, tapping on one will bring you a list of options which provides super quick access to the command you want. Examples are copy username, copy password, edit, launch, and more. Tapping launch will load the site and automatically fill in your credentials for you within an in-app browser.
mSecure's main layout and interface is different than both 1Password and LastPass. At launch you'll be asked for a master password and then presented with the main menu. This will contain lists of your logins that you can toggle by either name or type view. Name view will list all your items in alphabetical order based on what you set for the description. Type view will sort them by what kind of login they are. Where 1Password and LastPass have different sections for each account. mSecure combines them instead.
Tapping the lock button in the lower bottom right corner will lock mSecure instantly requiring a password for re-entry. Clicking the info button will launch settings. From here you can do things such as change lock timeout, set up sync, change fonts and themes, and more.
The other menu items are a sync button located in the lower left corner and a plus sign in the upper right which is what you'll use to add logins and accounts. When adding an item you can choose between several categories and give them names and descriptions. You can also use built-in lists to organize them or add your own through settings. Once the item is added it will appear in your main list. You can use the search bar at the top of the main menu to search for logins by keywords.
When it comes to interface and ease of use, mSecure and 1Password sort and manage passwords and credentials in the most efficient and user friendly ways while LastPass needs some organizational work.
Tie, 1Password and mSecure.
1Password vs. LastPass vs. mSecure: Accounts, logins, and auto-fill
1Password allows you to add several types of credentials, logins, and forms. Logins, namely web logins, are the ones you'll likely use the most. You can sort them by domain or title, and 1Password can use them to log you into your sites using the embedded web browser.
At first glance the accounts tab may appear to be similar to the login tab, and in some ways it is. The main difference is that the accounts tab can store information that isn't necessarily a web login. This is where you'd want to store things like Wi-Fi router passwords, POP or IMAP information for e-mail accounts, FTP accounts, or any other info that may not depend on just a URL, username, and password.
The wallet feature is similar to the accounts tab but is used for items such as banking and credit card information. I'd highly recommend requiring a master password or pin in order to access any of the individual items in this list.
While the desktop version of 1Password supports auto-fill with forms, the iPhone app does not currently utilize the feature.
LastPass supports the creation of many items. Adding an account can be done by adding a new item and selecting site. If you want to add another type of credential you can do so by selecting the type. The iPhone version of LastPass supports adding site logins, notes, bank accounts, credit cards, database info, driver's license info, e-mail accounts, IM accounts, insurance credentials, software licenses, auto-fill forms, and much more.
Once you're done adding the type of credential you need to, it will show up in the main sites section under its own heading. This is one feature that I don't necessarily like about LastPass. Everything seems to aggregate under only one tab. The reason it seems confusing is that the main tab is called sites. Something like accounts seems more appropriate if it is going to encompass every type of login you have. 1Password uses different tabs for different kinds of logins and the names of the sections make more sense and describe what they are more accurately.
Once something is added to LastPass you can tap it to bring up a menu with options on how you can interact and utilize that item. Though LastPass does contain the option to use auto-fill, tapping into an item will only allow you to view and edit it.
mSecure takes the good approach to organizing your data within one menu that you can sort. When adding a new item you'll be asked for the type and whether you want to sort it into a list, adding an extra layer or organization. If you are over compulsive about organizing data and being able to find it quickly, mSecure will satisfy those needs rather well.
From the main screen you can choose an account or login to view or copy the information to clipboard. You can also share it through e-mail. The one feature mSecure doesn't offer that may be a deal breaker for some users is the ability to launch a login from within the app and have it autofill for you. The only option currently present is to copy the data to a clipboard. You will then need to enter Safari or the iPhone web browser of your choice, navigate to the URL of the login, and use the pasted information where needed.
Even though it can't add or auto-fill forms from iPhone, LastPass only allows you to edit and view form data while mSecure doesn't support forms via the iPhone app at all.
When it comes to organizing and using accounts, logins, and forms, 1Password does the best job.
1Password vs. LastPass vs. mSecure: Generating passwords
1Password, LastPass, and mSecure will all allow you to generate strong passwords within the app. Each will also give you some idea of how strong the password is based on how many characters and what kind of characters. Once you're happy you can tap save and it'll ask you to name and fill in more information about what the password is for.
To generate a random password with 1Password you can just go to add item and scroll down and select generated password. You can move the slider in order to change the amount of characters. You can also choose to include or exclude numbers and special characters.
LastPass works similar to the way you would generate a password with 1Password but adds a few more options to the mix. You'll also generate them through settings instead of adding an item. You can toggle not only numbers and special characters but capital, lowercase, numbers, special characters, and more.
Most notably, LastPass allows you to enable options that make the password pronounceable or to avoid ambiguity. It doesn't have a feature showing how good the password is but provides many more options to suit any password requirement you may have to meet.
mSecure also allows you to generate random passwords but through an individual login. When adding a login or credential you can choose the key icon in the password field to be taken to the random generator.
From here you can choose to toggle between upper and lowercase, numbers, special characters, and password length. Just move the slider to change the length and a password preview will be shown in the box. Once you're happy with it you can tap save and it'll automatically insert it into the field.
When it comes to generating random passwords, all three have the ability to generate great passwords that are strong and virtually uncrackable without a tiny army of servers and years of time.
Tie.
1Password vs. LastPass vs. mSecure: Cross-platform syncing and browser support
When it comes to sync support, 1Password has built-in support across all their apps for Wi-Fi sync as well as Dropbox. For Wi-Fi sync, just have your devices connected to the same Wi-Fi networking and launch sync. For Dropbox support, 1Password will create a keychain item within your Dropbox that stores all your data for sync across all devices. This information is, of course, encrypted.
1Password has not only an iPhone app but an iPad app. The pricing and apps are a bit confusing as you can get an iPhone only version or a universal pro version that will work on both iPhone and iPad for just a few dollars more. There is also support for both Mac and Windows PC, and Android. The Mac version is available in the Mac App Store and the Windows version can be downloaded from the Agile Bits website. If you've got any Android devices you'll be covered in that arena as well. 1Password also has browser plugins across Firefox, Chrome, and Safari.
LastPass will sync automatically with its own encrypted servers. To sync simply go into settings and choose the refresh option and you're done.
LastPass has a huge array of offerings across many platforms including Windows, Apple, and Linux for desktops and WebOS, Android, iOS, Symbian, and Windows Phone for mobile. LastPass also supports browser extensions for Internet Explorer, Firefox, Safari, Chrome, and Opera.
mSecure, like 1Password, will sync over Wi-Fi or via Dropbox. Upon initial setup you can just choose the method you'd like to use and then you're good to go.
mSecure also offers apps for both iPhone and iPad as well as Android when it comes to mobile platforms. They also offer support for both Mac and PC users but don't appear to have any native browser plug-ins.
If you're looking for a solution that provides support across almost all major platform, LastPass and 1Password are the best choices. While LastPass supports a few more platforms, 1Password supports the ones that matter the most.
Tie between 1Password and LastPass.
1Password vs. LastPass vs. mSecure: Pricing
1Password has a few versions available for iOS. If you're only looking for support on your iPhone, you can pick up the standalone version for $9.99. For $14.99 you can pick up the universal iPhone and iPad app. The desktop version will cost you an additional $49.99.
LastPass is a free download for iPhone and also has universal support for the iPad but will require a premium subscription which will cost $12 annually. The desktop version for Mac or Windows PC is also a free download and won't require an additional fee.
mSecure's iPhone app will cost you $9.99 but is a universal app for both iPhone and iPad. If you've got a Mac or Windows PC, the desktop variant will cost an additional $19.99 to complete the suite.
While it can add up over time, LastPass' subscription can't be beat for first time users. You can get started for only $12 a year.
1Password vs. LastPass vs. mSecure: The bottom line
1Password, LastPass, and mSecure will all store your logins, credentials, and accounts securely but the way they do it and how you can interact with each app is different.
1Password provides a great product with support for almost any type of credential you can think of. It's also the suite that works the most fluidly across desktop and device. I've used a lot of password apps in the past several years and 1Password just works the absolute best.
In this case, you really do get what you pay for and if you're looking for a quality password manager that'll work across virtually every platform, look no further than 1Password.
mSecure - Free - $9.99 - Download Now
Master your iPhone in minutes
iMore offers spot-on advice and guidance from our team of experts, with decades of Apple device experience to lean on. Learn more with iMore!
iMore senior editor from 2011 to 2015.