256GB iPhone X now costs a staggering $1,699 in India as Apple hikes prices yet again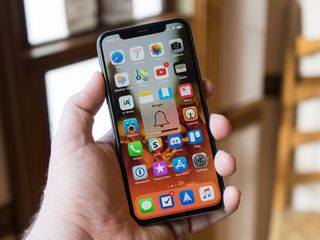 Apple cannot catch a break in India. The government increased import duties from 10% to 15% at the end of last year, and with Apple yet to set up a manufacturing facility for most iPhone models in the country, it had to raise prices of its devices.
In its 2018 Union budget, the government announced that it is once again increasing import duties, this time to 20%. The doubling of the duties in under two months means Apple is once again hiking the prices of most iPhones models sold in India, with the 256GB iPhone X now retailing for an eye-watering ₹1,08,930, which comes out to an equivalent of $1,699.
To put things into context, the first price correction increased the cost of the iPhone X to ₹1,05,720 ($1,649), up ₹5,720 from its launch price of ₹1,02,000 ($1,590). With the latest price hike, the iPhone X is now ₹6,930 ($110) costlier than when it made its debut in the country at the end of 2017. Meanwhile, the 64GB variant of the iPhone X has also seen a similar hike, from ₹89,000 a few months ago to ₹95,390. That's an increase of ₹6,390 ($100) over the course of two months.
The price hike isn't limited to the iPhone X either, with all iPhone models costing 2% to 3.2% more. Here's the breakdown of the new pricing:
Swipe to scroll horizontally
| Model | Old price | New price |
| --- | --- | --- |
| iPhone 6 32GB | ₹30,780 | ₹31,900 |
| iPhone 6s 32GB | ₹41,550 | ₹42,900 |
| iPhone 6s 128GB | ₹50,660 | ₹52,100 |
| iPhone 6s Plus 32GB | ₹50,740 | ₹52,240 |
| iPhone 7 32GB | ₹50,810 | ₹52,370 |
| iPhone 7 128GB | ₹59,910 | ₹61,560 |
| iPhone 7 Plus 32GB | ₹61,060 | ₹62,840 |
| iPhone 7 Plus 128GB | ₹70,180 | ₹72,060 |
| iPhone 8 64GB | ₹66,120 | ₹67,940 |
| iPhone 8 256GB | ₹79,420 | ₹81,500 |
| iPhone 8 Plus 64GB | ₹75,450 | ₹77,560 |
| iPhone 8 Plus 256GB | ₹88,750 | ₹91,110 |
| iPhone X 64GB | ₹92,430 | ₹95,390 |
| iPhone X 256GB | ₹1,05,720 | ₹1,08,930 |
Even the Apple Watch Series 3 wasn't immune to the import duty hike, with the 38mm variant now set to cost ₹32,380 ($505), up from ₹29,900 ($465).
It is incredulous that the government is raising duties for the second time in as many months, effectively destroying Apple's ability to compete effectively. Most Android manufacturers have set up local manufacturing facilities several years ago, so the move doesn't affect the pricing of the Galaxy Note 8 or the multitude of phones Xiaomi sells in the country.
It's clear what the hike in duties is designed to do: force companies to set up local manufacturing facilities. Apple has already committed to bolstering its efforts in this segment, but right now just the iPhone SE is assembled in India. With duties now at 20%, it's no longer feasible for the company to import devices into India.
Get the best of iMore in in your inbox, every day!
The clumsiest man in tech.
Lucky them, in Serbia it's around 1900 (182000 rsd)
[sorry cannot post a link here, search for: istyle rs iphone x]

Why just not to use "import substituted" phones from friendly crapRussia?

Apple should take a hard line on government tactics like this. They should just pull out of the market entirely. If Apple gives in other countries will follow suit and demand local manufacturing facilities in their countries.

They have a very low market share there, which investors expect them to find a way to change. It's a big market, and India knows it. Fact is India has a much smaller upper-middle class, which makes Apples RoI for manufacturing there low. India is in a growth period, so can make its own rules. Once it starts to decline, Apple will have more leverage. They need to wait for the opportune moment. ;)
Thank you for signing up to iMore. You will receive a verification email shortly.
There was a problem. Please refresh the page and try again.