Updated March 31, 2017: Apple has just updated iPhone SE to make it even bigger on the inside: 32 GB and 128 GB big:
iPhone SE packs almost all the power and features of the iPhone 6s into a package as small as — and even more affordable than — the iPhone 5s it replaces. It's something a passionate group of 4-inch iPhone fans have been waiting not-so-patiently for since Apple made the flagships big and bigger in 2014.
So, is iPhone SE everything they've been waiting for?
In keeping with our promise to be faster and better, here's an initial review of iPhone SE, 24-hours into using it full time. I'll be following it up next week with our in-depth review, so stay tuned!
iPhone SE video review
Give us just over five minutes and we'll give you the iPhone SE!
Back to the future
I used a 4-inch iPhone from when Apple introduced iPhone 5 in 2012 until the company introduced iPhone 6 Plus in 2014. Since then, I've always kept one handy for testing, and I switched back to it for almost a week earlier this month so I could reacquaint myself with how the size and shape feels, and how the Internet and apps look on that display.
That helped me feel more at home on the 4-inch iPhone SE, which is almost identical to iPhone 5s on the outside. The chamfered edges are matte rather than polished, the 6000 series aluminum has a stainless steel Apple logo inset on the back, iPhone 6s-style, and there's subtle SE branding beneath it. There's also a new rose gold finish to go along with the silver, space gray, and gold. That's about it.
For some, the harder edges might come off as old-fashioned in the age of curvier, more uniform iPhones. For others, though, this design is iconic in the tradition of Leica or Braun. Either way, iPhone SE is as easy to hold and use one-handed as ever. It slots right into my palm — even as my thumb easily arcs from corner to corner.
Pixel-packed
Everything's a compromise. With iPhone SE, what you gain in on-the-go usability, you do lose in display real-estate. Whether that's a good compromise or not depends on what you want from a pocket computer.
At 4-inches, with a 16:9 aspect ratio, 1136x640 resolution, 326 pixels per inch (ppi) display, you can't fit or see anywhere nearly as much content on iPhone SE as you can on the 1334x750 iPhone 6s or the enormous-by-comparison 1920x1080 iPhone 6s Plus. Not as much interface, not as much text, and certainly not the iPhone 6s Plus' two-column view in landscape.
Image 1 of 2
At first, I did feel a little claustrophobic returning to the smaller display; like my window to the internet and apps suddenly shrank way down. The human brain is remarkably elastic, though, and it's getting better. What's nice is not having to juggle, or resort to Reachability Mode — a double touch of the Home button that shifts the entire interface halfway down the display — to use it one-handed. That's especially useful for when I'm walking around, carrying things, or otherwise hurrying about.
I do miss 3D Touch. That's the pressure sensing technology found on Apple's iPhones 6s. It's a disappointing omission, even though iPhone SE is technically a special edition iPhone 5s rather than a shrunken iPhone 6s. I know it won't matter to some, but to others it'll be a dealbreaker, or will, at least, make it a tougher decision for those who really want both.
Phenomenal power — itty bitty box
iPhone SE is powered by Apple's custom A9 system-on-a-chip. It's a screaming fast 1.85 GHz, 64-bit, dual-core processor with an absolutely kick-apps Imagination PowerVR Series 7XT graphics engine and 2 GB of memory. All that silicon behind so few pixels results in what can only be likened to an F1 racecar. Or maybe a Superleggera or 911R… I digress.
Thanks to the integrated M9 coprocessor, you also get all the same low-power motion sensing as you do on the iPhones 6s, as well as "Hey Siri" even while unplugged. That makes it super convenient to control your iPhone SE simply with the power of your voice.
Storage starts at 16 GB, which will no doubt have tech reviewers rolling their collective eyeballs so hard. Entry-level exists to promote upsells and elevate margins and mix. It also satisfies streamers, thin-client bulk buyers, and others who live entirely online. For mainstream consumers, though, the 64 GB model should be the go-to.
Apple claims 14 hours of talk time for iPhone SE, along with up to 13 hours of internet and video playback, 50 hours of audio, and 10 days of standby. It's always hard to test that early on, since a fresh install on a fresh device isn't reflective of longer-term use, and restoring from backup causes significant radio and processor overhead as everything gets re-downloaded and re-indexed.
I'll be keeping an eye on it, though, and will update with my findings. Including whether or not it can keep up with sustained Facebook drain...
Serious shooter
The other big improvement in this small package is the camera system. iPhone 5s had a cutting-edge camera for its time, but times have changed. We now live in the era of iPhone 6s-style deep trench isolation and Focus Pixels.
The first makes sure that all those megapixels don't bleed into each other and cross-contaminate the image. The second allows for phase-adjust focusing, which just means you can snap sharper shots faster. iPhone SE's updated 12-megapixel iSight camera offers both.
The image signal processor (ISP) in the A9 chipset provides increased intelligence for auto balance, exposure, face detection, dynamic adjustments, and image selection, as well as improved local tone mapping to maintain sharpness and preserve detail in both low and bright lights. In other words, your photos look more like real life and less like oversaturated, level-crushed hyper-life.
There's also 1080p video at 60 frames-per-second (fps) and 4K (2160p) video at 30 fps, making iPhone SE a first class moving-shooting experience.
The front FaceTime camera is still the same sensor as iPhone 5s but benefits from the new ISP and from a Retina Flash. I'm not sure why it didn't get a bump to an iPhone 6s-level 5 megapixels, because selfies really are a thing and really do need the better camera.
Live Photos are also here. They combine an image with a video, so your memories have motion and sound attached. Since there's no 3D Touch, you trigger Live Photos with a long press rather than a deep press. While some may call it a gimmick, anyone with kids, pets, or a sense of flair will get a kick out of it.
They also work even better with iOS 9.3. I'm not sure what Apple has changed, but Live Photos start faster and almost hint at what's about to come, so your brain is prepared for it. Pre-caching my eyes? I put nothing past them...
Small but clear
Cellular and Wi-Fi are closer to iPhone 6 than iPhone 6s.
You get up to 19 bands of LTE Advanced but only up to 150 megabits per second (Mbps). Most will never see those speeds in the real-world, but my carrier is pretty damn fast — I get 100 Mbps down in my living room — so I would have appreciated the extra overhead.
There's also 802.11ac Wi-Fi but no multiple-in, multiple-out support (MIMO) support, which caps you at 433 Mbps. Again, your actual speeds likely won't approach that, but I always want the potential.
Touch ID, Apple's fingerprint identity sensor, is still first generation, but there's an NFC radio now. That enables Apple Pay in any country and any retailer that supports it.
In other words, it's a significant improvement over iPhone 5s, but only half the way to iPhone 6s.
iOS 9.3
Enhancing iPhone SE hardware features is iOS 9.3, the latest update to Apple's iPhone operating system. In addition to everything included in last September's iOS 9 update, there are new features like Night Shift, which gradually changes the color cast of the display from cooler (blue) during the day to warmer (yellow) during the evening. You can set it manually as well, but the idea is Night Shift will help preserve your natural sleep cycles, especially if you use your iPhone before bed.
You can also secure individual notes in the Notes app so any financial, health, or personal data you want to save stays safe. It's a great idea, but I wish it was an option for every app rather than constrained to this one specific use case. For Photos, Messages, Health, and more, it would be a terrific addition to privacy, especially if you ever need to lend out your iPhone to a friend, family member, classmate, or colleague.
Apple News, if you're in one of the few countries that support it, now offers greater personalization. I'd still love to see a unified, system-wide News service that populates the app, Siri suggestions, and integrates with Safari Reading Lists and Shared Links, but that's beyond the scope of a mid-year point update. And, of course, much better international availability.
Health now includes a curated directory of compatible apps right inside the Weight, Workouts, and Sleep categories. Apple Watch activity data is also integrated right into the Health app now, so you can get all your info, all in one place.
Lastly, CarPlay now has Apple Music's New and For You sections and Nearby for Maps, making it easier to find things along the way to where you're going, and enjoy yourself while you're going there.
Get shorty
iPhone SE is available to order starting March 24 and ships starting March 31. The price is lower than ever, getting you 16 GB for $399 and 64 GB for $499. With new payment options, that can be less than a few fancy cups of coffee a month. At least in the U.S.
I'll be ordering the 64 GB rose gold. I don't think I'll be staying at this size for anything more than a few weeks, but I love that it's pretty much the not-at-all secret love child of the 6s and 5s. I'll also be following up this first-look up with a more in-depth review. I suspect for many of you it won't matter, though. Apple had you at A9, 12 megapixels, 4K video, and Apple Pay in a 4-inch iPhone.
If even 10-20% of iPhone owners have been waiting on a smaller iPhone to upgrade, that's tens of millions of now very happy customers.
For Android owners who've developed a distaste for tablet-sized phones and found themselves bereft of great, small choices from the not-Apples of the world, iPhone SE is likely to be a breath of fresh air as well.
Even first-time buyers turned off by the idea of a giant phone in their pockets or purses will likely find iPhone SE's more "candy bar" stylings more to their liking.
If any of those scenarios describe you— if you want most of the latest technology and the best experience possible in as small an inexpensive an iPhone as possible — then you want iPhone SE.
If you're looking to get a new iPhone but you're not sure which one, here's everything you need to know!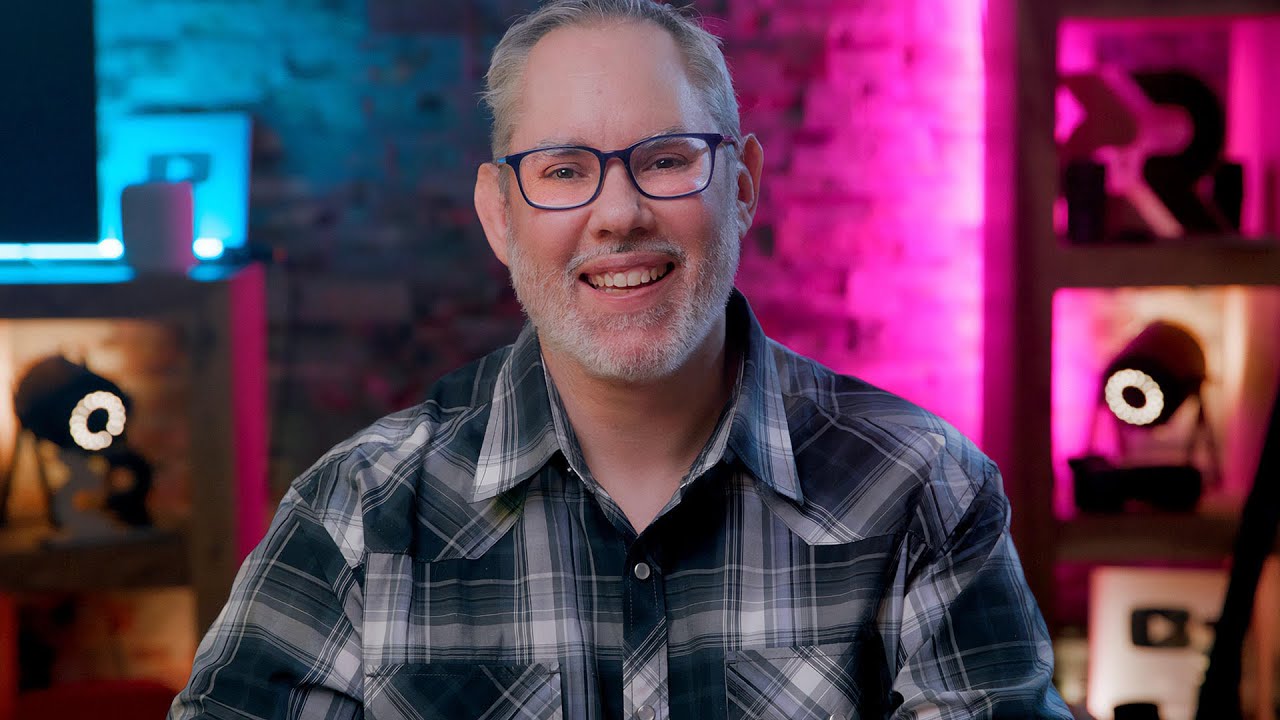 Rene Ritchie is one of the most respected Apple analysts in the business, reaching a combined audience of over 40 million readers a month. His YouTube channel, Vector, has over 90 thousand subscribers and 14 million views and his podcasts, including Debug, have been downloaded over 20 million times. He also regularly co-hosts MacBreak Weekly for the TWiT network and co-hosted CES Live! and Talk Mobile. Based in Montreal, Rene is a former director of product marketing, web developer, and graphic designer. He's authored several books and appeared on numerous television and radio segments to discuss Apple and the technology industry. When not working, he likes to cook, grapple, and spend time with his friends and family.