iPhone X FAQ: Everything you need to know!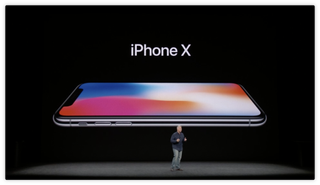 Apple has announced the iPhone X, its third new iPhone this year. While the iPhone 8 and iPhone 8 Plus offer an iteration on a familiar design while making notable internal improvements, the iPhone X takes a new path, both in terms of design and the technology it utilizes.
What is the iPhone X?
Alongside the iPhone 8 and iPhone 8 Plus, Apple announced a third iPhone this year: the iPhone X (pronounced "ten"). While boasting similar performance to the iPhone 8 Plus, the iPhone X ditches the traditional "chin and forehead" that iPhones have had since the beginning. Instead, the entire front of the phone, save for the notch at the top, is all screen, all the time. The phone features highly durable, water- and dust-resistant glass on both the front and the back, with a surgical-grade stainless steel band around the edges.
What colors will it come in?
iPhone X will come in Space Gray and Pearl Silver.
How much will the iPhone X cost?
The iPhone X starts at $999 for 64GB of storage. The 256GB model will run you $1,149.
When can I get my hands on it?
The iPhone X will go up for pre-order on October 27, and launch on November 3.
Will the iPhone X come with iOS 11?
Indeed it will, and thanks to the brand new design, the iPhone X will have some exclusive features within iOS 11 not found in other devices. These features include Animojis, 12 animated emojis that you can send in iMessage that mirror your expression by analyzing over 50 different muscle movements. Apple has also built in new ARKit features that take advantage of the iPhone X's face detection features.
What's new with the iPhone X's display?
The iPhone X marks the first time that Apple has included a non-LCD screen on an iPhone, with the iPhone X utilizing OLED display technology for its new Super Retina display. This gives the screen darker blacks, better colors, and even battery life savings. The Super Retina display also supports High Dynamic Range video.
The other element that the iPhone X brings to the table is a new resolution, 1125x2436. This is the first change in resolution that the iPhone lineup has seen since the 2014 introduction of the iPhone 6 and iPhone 6 Plus.
Is there a dark mode?
When you put the display to sleep, yes - it's very dark. Otherwise, not. Not this time around.
Did they really get rid of the Home button?
They sure did. Now to get to the Home screen, you'll swipe up from the bottom of the phone.
Does that mean Touch ID is gone?
Touch ID is indeed nowhere to be found on the iPhone X. However, Apple hasn't abandoned biometrics. In fact, they've come up with something that they think is even better than Touch ID: Face ID.
What is Face ID?
Face ID is Apple's new biometric unlocking mechanism that it's introducing with the iPhone X. Using the front-facing cameras, an infrared camera, flood illuminator, and a dot projector, the iPhone scans your face with techniques like depth mapping in order to tell if it's really you.
Apple touts the security of Face ID, saying the chances of someone being able to open your iPhone X with their face are 1 in 1,000,000 (versus 1 in 50,000 for Touch ID). Furthermore, the system can't be tricked by photographs or even perfectly-sculpted masks. Face ID also works with Apple Pay and third-party apps, just like Touch ID does.
What should I know about the A11 Bionic processor?
Like its predecessor, the A10, the A11 Bionic system-on-a-chip utilizes a combination of high-energy an high-efficiency cores to balance power consumption with performance. The high-energy cores are active when you're doing things like playing games and are up to 25% faster than the A10 Fusion cores, while the high-efficiency cores manage tasks like light web browsing and reading email and are 75% faster than previous cores. The A11 Bionic is capable of up to 600 billion operations per second.
What's new with the camera?
Just like the iPhone 8 Plus and the iPhone 7 Plus before that, the iPhone X sports two cameras on its back: one with a wide-angle lens with a ƒ/1.8 aperture, and the other with a telephoto lens with a ƒ/2.4 aperture. Both cameras are 12MP and support wide color gamut shooting, and the iPhone X now features dual optical image stabilization. This means extremely improved image capture in low light.
Turning our attention to the front of the device, the iPhone X sports two image sensors there as well. Having two cameras on the front aids in the iPhone X's new facial recognition unlock feature, Face ID. The new cameras on the front also allow for Portrait Mode selfies, as well as use of new Portrait Lightning affects that change the lighting on your face in real time.
What about wireless charging?
Just like the iPhone 8 and iPhone 8 Plus, the iPhone X supports Qi wireless charging. Apple will also be producing a wireless charging mat that can charge your iPhone X, Apple Watch, and AirPods with wirless charging case all at the same time. Apple calls the charging method used by the mat AirPower.
Will I need a new case for my iPhone X?
Yes. The iPhone X isn't going to fit in a case for any existing iPhone, but Apple and some third-party manufacturers have got you covered.
Want to know more about the iPhone X?
Tell us in the comments what else you want to know about the iPhone X, and head over to the iMore Forums to tell everyone what you think about Apple's latest iPhones.
Update September, 2017: Corrected the pricing for the 256GB model.
Get the best of iMore in in your inbox, every day!
Joseph Keller is the former Editor in Chief of iMore. An Apple user for almost 20 years, he spends his time learning the ins and outs of iOS and macOS, always finding ways of getting the most out of his iPhone, iPad, Apple Watch, and Mac.
BlackBerry 10 packed in an iPhone...good
Availability not until November...bad
Price...bad
Battery life...awful Overall...meh

agreed. $1,000+ for a phone with no fingerprint sensor, 3gbs of RAM, short battery life, and no "dark mode" for an OLED screen? no thanks... but hey! I'm glad they copied BlackBerry's swipe gestures... I bet everybody will say it's new and cool now because Apple is doing it, but not when BlackBerry did it back in 2013.

They didn't just copy BB10's swipe gestures, they also stole the ones fr Web OS.

It may remind some of us of other phones, but no matter what, this is a superior phone over all. I had a WebOS phone. Loved it, but they did not make it, Apple is still going strong. Let's give credit where credit is due.

Sweet, it'll be good to see another BB10 device. #snark ;)

For all you haters blackberry was not original with that feature and this does just a little more . I like it a lot .

wow you are fast at posting this information. I was hoping for some Apple Pencil love.

I think it is a good iteration over the past phones. They had to abandon some technologies and some major foundational iPhone physical features. The full screen looks great, and the camera in the front is a great improvement.

Overall I'm very impressed. Probably the first iPhone since the 6 that I'm genuinely excited about. The Face ID tech is what Apple does best: take existing ideas (Samsung's iris scanner, Windows Hello) and evolve them to the next level. Slightly disappointed by Apple stretching the truth beyond breaking point with their claim that it's the first AR enabled phone, when Google have been pioneering this for the last year or so.

Windows Hello has always worked for me and is pretty fast. I don't see what Apple is doing as being better.

Windows Hello on Surface is impressive but it struggles with low light and facial accessories. . On the Lumia 950s it was pretty ropey.

Windows Hello works in utter darkness on my surface 4 pro. It never stutters. If anything, it's logs me in more quickly than I am expecting. There is an improve recognition feature you can use, so it will recognize you in glasses, while wearing hats etc... This phone is indeed impressive, but I don't see any way to improve on Windows hello.

You mean besid the fact that Apple put it in a phone, not a larger tablet computer? That you can use it to pay for stuff on the go and not only to unlock your computer? Windows Hello is just cool, Face ID is also very useful, for me that counts as being better.

Microsoft already did that with the Lumia 950 and Android phones like the Galaxy S8 also have facial recognition

Using the iris scanner for payments has been a feature on top end Samsungs since the ill fated Note 7.

I think I'll be keeping my 7P. Seems silly to push it out until November other than the obvious reasons to limit demand. Being new technology I'd say skip the X and wait for next year. I mean unless you like paying to beta test.

And here I was looking forward to an iPhone 7s. Those 's' phones were always the more interesting ones.
Gotta have it. I'll start saving my pennies. November should be about right.
Beta all the way, baby! It's the only way to fly, right up there on the bleeding edge!!

Losing touch ID is a big deal for me. Face detection is nowhere near as convenient. I had a windows phone that unlocked with my face and found that it forced me to have the phone directly in front and pointed right at me. This means no leaving the phone on my desk and casually reaching over, unlocking it, and looking at it all while the phone stays on the desk facing straight up. It's surprising how often I do this!

Ditto. Touch ID is still extremely secure and significantly more convenient and inconspicuous than having to hold it up to unlock it. I know everybody's use is different, but for me the lack of Touch ID is a deal killer.

TouchID on the 5s went from a disappointment to outstanding and bulletproof since the 6s. The hope is the first gen face id will be much better than the other tech previously used by other manufacturers, with the hope it does not leave to much problematic use. My biggest concern is a lot of the finance apps on iPhone took forever to allow touchID too unlock, now that they are there, do they have to code in the same functionality for face id? that could take awhile and limit the utility of the face unlock until they are all on board.

And everyone made fun of Microsoft from going from "Windows Eight" to "Windows Ten". At least they had a valid explanation for the jump. I think you had a typo on the article, "...in order to tell if it's really you that it's looking at your face." Don't you mean, "looking at your phone."?

wonder what the dimensions are. say compared to the 8 and the 8plus. I assume it is somewhere in between but you have a more usable screen so it should be smaller than the 8plus overall. Anyone know?

Blackberry 10 had this tech 5 years ago. Look at Z10 and Z30. Same concept but when it is Apple it is forward thinking lol. Anyways I will keep rocking my BlackBerry KEYone...

Since when did BB have 90% screen to body ratio? True Tone? And I'm pretty sure their face recognition wasn't nearly as good.

He's talking about the swipe gestures. Swipe up to home screen, swipe up again to multi-task. This debuted in 2013 on BlackBerry OS 10 and Apple is claiming it's new and revolutionary

What tech? Users care about things like an App Store and a phone maker that will still be making phones in a few years. Blackberry didn't succeed where it counted.

And MeeGo/Maemo had it before BBX came on the scene, & the former borrowed elements from WebOS & others.

iphone X makes the iphone 8 obsolete already. Not sure why an apple fan would buy the 8 instead of the X.

I guess that would be the 300$ difference in price between the 8 and the X. You think they would need a better reason?

A lot of people are saying that lack of Touch ID is a deal breaker. If even half of them are telling the truth, that might make a difference in sales figures.

I love the tech and how the future looks with the Iphone X. However, last year I upgraded to the 7plus due to the size of my hands. Its perfect and I will never go back. Until they make a plus version of the X, most likely next year, Its the 8 plus for me. Also the 8 and the 8 plus are nothing to sneeze at either. Very interested on how the 1oz difference in weight will be with the new glass backing on the heavier 8 plus and the newer display as well.

LMAO!!! Obsolete how?? At least half what the X features are also on the 8!!! "Ooo look I can unlock my phone with my face" -- *yawns* that's what Touch ID is for. Not sure why anyone would buy an X over an 8 actually, other than for bragging rights on a phone that might actually go down in price and have the right tech that Apple actually wanted to put on the X in about a year or 2.

I'm a cynic but this really was a disappointment. Nothing new to show. Innovations not ready for prime time. Face ID that didn't work. An odd screen with ears. But lots of emoji. The iPhone 8 should have had all the features of the 10 just to keep up with the market. I'll stay with my 7 Plus until they really move the ball forward.

Missing an important piece of info - how big is this thing?

Same size as an iPhone 7 and 8, not the plus size.

Info now on apple site 70.9 x 143.6 x 7.7 so bigger than iphone 7/8 but not by much.

That's not true! iPhone 8 is 5.45 inches (138.4 mm) (height) x 2.65 inches (67.3 mm) (width) x 0.29 inch (7.3 mm) (depth) while iPhone X is 5.65 inches (143.6 mm) x 2.79 inches (70.9 mm) x 0.30 inch (7.7 mm)

I honestly believe the iPhone X is well worth its price. Kudos to everyone involved in its development!

Totally unimpressed at that price point.

Of course would love the price to be a little lower but will be upgrading both wife's and my phone to the iPhone X. Always want the better camera options. The iPhone 8plus was close but not enough. Lets be honest my son will love playing with the animoji's.

i've been on a iPhone 6 for a while and i continue not to see a compelling reason to buy a new phone. The things apple is adding in recent years are just not important enough to me. Sidenote: You can unlock someone phone by grabbing it and aiming it at their face which is probably a security concern you don't have with touch id.

Or they could just close their eyes and the phone would not unlock, unless you have one of these Clockwork Orange contraptions to force their eyes open...

All I can say is: Wow! "Wow!" about this amazing new device that brings back the quick navigation of the beloved Palm Pre/webOS but is, of course, exponentially more advanced, and "Wow!" so many are trolling and nitpicking here already. (insert eye roll here)

The 256GB price is wrong. It's $1149.

So, it seems that on the iPhone X that they got rid of the dots for the cell signal strength? If so, that's a win!

No, they didn't. And shouldn't.

I've just rewatched the video and I'm starting to lose my initial buzz. I watch a lot of videos on the move and they were incredibly badly presented on the screen with the rounded corners and front camera module eating way too much into the screen. Are we going to end up losing screen space by having two black bars to counter this loss of screen? It was the same with the photos.

It comes down to this, no bezels, bars, and camera cut out. With Bezels you don't have that problem.

Sooooooo does it come with a mat?

Any idea, how the Reachability feature is going to work on iPhone X?

I've usually updated to the new iphone but I don't think so this time. A lot of glitz but no hard benefits for the exorbitant price increase. Pretty but shallow.

Are all 3 phones sporting the same proc? Are the plus and the X using the same camera? I was a little hazy on these things. The camera tech seems like a pretty big deal. If it works as well as they say it does, FaceID IS a big deal, the rest gets a soft "meh" until I can see it in action. Apple is bringing in a pre-existing aesthetic and pre-existing technology and calling it theirs, which is nothing but good salesmanship, I know, but it bothers the heck out of me.

Is the Qi charging system impeded or disabled when the phones are within a case...even one especially designed for heavy weight protection such as the OtterBox Defender series?

Qi will work through most cases. Both my Galaxy S5 and Galaxy S7 have wireless charging and I have had them in cases and they both charge just fine. My S7 is in an Otterbox and has no issues. I have only had one case that it didn't charge through and that was a generic case my wife bought for me on ebay that was made from some really hard and thick plastic.

I read somewhere that anything thicker than 3mm might have issues. But YMMV.

Why have they dropped jet black finish

I really want someone to justify the price. Is there anything groundbreaking or expensive on the phone? I don't see it. Wireless charging is 5 years old, OLED is also old, stainless steel isn't exactly expensive or exclusive, facial recognition is old, bezel to bezel is done and more extreme in some phones, and animoji is just not something that justifies a price. It's a $700 at best. The iPhone 8 should have dropped in price and this taken over current prices. They added a $300 premium and aren't really offering anything different that isn't already out. I know people will pay it and myself eventually but o don't really see the price behind this phone. The 64gb to and 256 is nothing more than a headgame to get people to pay for the premium sized device. Apple should be ashamed of themselves.

Iphone X pricing is well justified once you to take inventory into account of all parts and compare them to iphone 8 internals, the cost is at-least double than that of iphone 8. The main chunk of the cost comes from the beautiful big OLED screen, A11 Bionic processor with neural engine, and a DSLR like dual camera system with dual OIS, hardware Image Sensor Processor (ISP), larger sensors, Portrait mode & Studio Lighting. This is the best camera ever on a smartphone by a yard's length. Add to it, true depth camera in front, which is very unique to Iphone X. These three upgrades alone are enough for me to justify upgrading to an Iphone X, as I am not just upgrading my phone, I'm upgrading my full experience with the additional purchase of Airpods and Apple TV 4K with HDR, which is also a must!
I don't want to focus too much on minor or personally insignificant upgrades like wireless charging, Face ID, AR, bumped up storage and faster charging, as these feature don't make a significant difference to me.
I am sure you remember the days of Iphone 3GS when we were excited about having one really fast core for everything. Now, compare it to today's iphone X, it has 10 cores in total. 3 Graphic cores, 2 main fast cores, 4 efficiency cores, and one M11 motion tracking core. And I am not even sure if the A11 Bionic's neural engine is running on it's own core? Therefore, the cost contributing factor for newer devices is not just newer and faster chips, but also MORE chips packed in the same space. And the amount of chips are increasing for everything like radio bands, signal processing, camera systems, stabilization systems, sensors, WiFi etc, and not just in processing cores.

That's a lot of straw men there. Aren't you afraid they might gang up on you? OLED may have been around for years, but not like this. The iPhone X is how much more? It's $200 more than an iPhone 8 Plus, which has a smaller LDC screen. Not unreasonable for a big leap in capability and quality.
Thank you for signing up to iMore. You will receive a verification email shortly.
There was a problem. Please refresh the page and try again.